While the best Geico Customer Service Phone Number is considered "1 (800) 207-7847", as it is toll-free; there are many other ways to contact the Geico Customer Support without any hassle and get a response without any wait. Besides calling, you can contact them via their online portals, social media, and through live chat. In this article, users are provided with all the ways using which they can contact the customer support executives to solve their issues.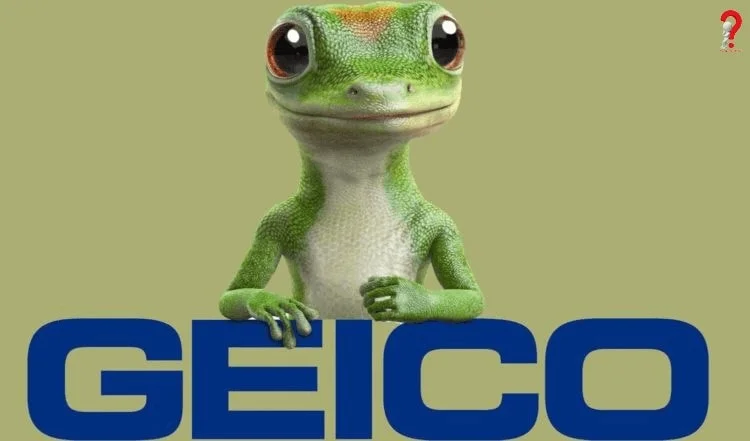 But, why do we need to contact the customer support?
Well, there could be many reasons. You could have a question regarding your existing claims, or if you want to add your vehicle to your policy. Here is a list of possible reasons that could have lead you to call the customer support at Geico ~
To track your claims and manage them

To make payments

When you want to get your ID cards

Different ways to make a payment

Question about late payments

Recovery of password and user ID

…. and more
Geico is a government employees insurance company. It is an American auto insurance company for the government employees. The company is headquartered in Chevy chase, Maryland in United States. Geico Insurance Company is the second largest auto insurer in the US. It was founded in  1936 by Lilian Godwin and Leo Goodwin Sr. in Fort Worth, Texas, United States.
Here are some common questions that users put on the FAQs Page of the company website 
How to make payments online?

Where can I get information on the repair shops where I can claim my insurance?

Is accident Forgiveness offered?

Where can one find online claims forms?

Where can the coverage and deductible for my claim be found?

How can a vehicle be added to my policy?

Where can I get my ID card?

… and several more questions daily get put up on the site by various users.
To look into these questions and get answers to them, you can visit the FAQs page of the site.
Ways To Contact Geico Customer Service
There are number of ways using which you can contact the customer care service at Geico. These include calling them over phone, writing them and email or letter, and even contacting them through social media.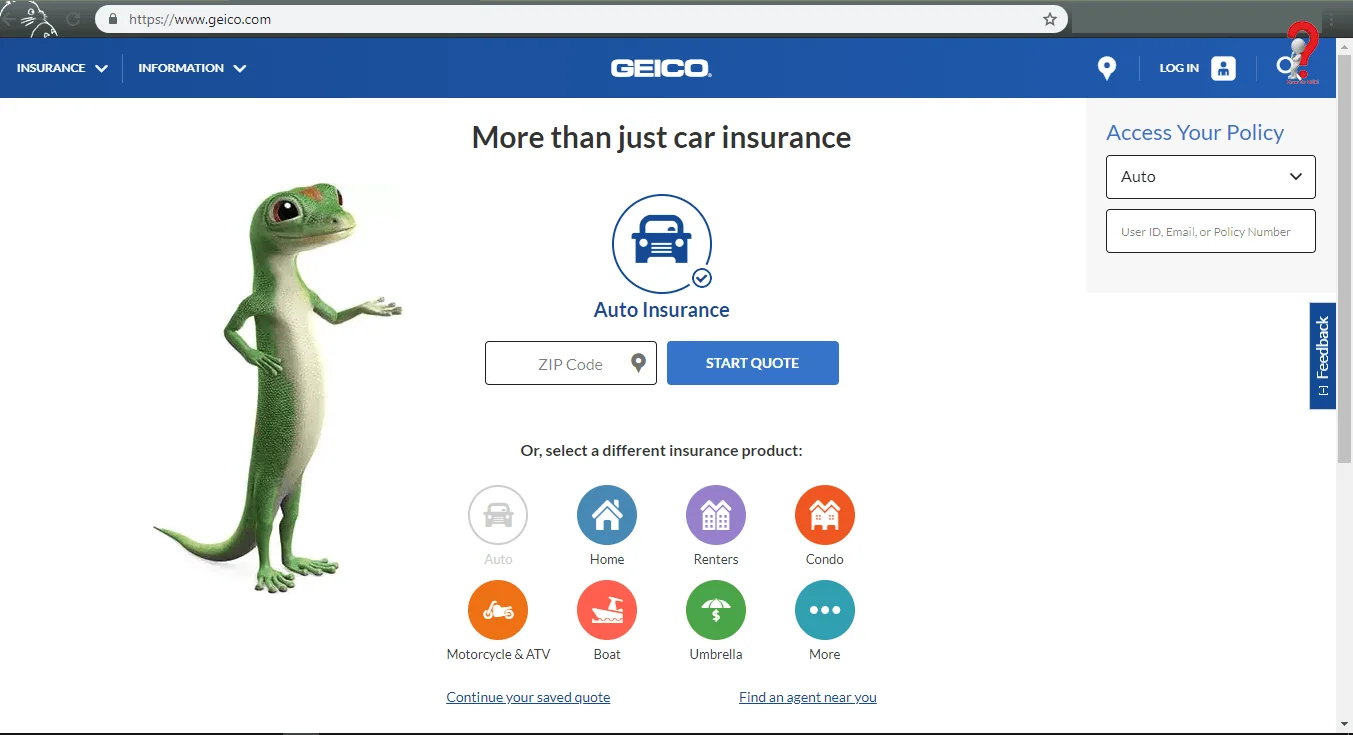 Geico Customer Care Number
There are mainly two numbers on which you can call to talk to an executive at Geico customer support.
1 (800) 207-7847
And
800-841-3000
But for other queries, you can call on different numbers which are listed here ~
For Insurance over phone – (800) 207-7847
Roadside Emergency Services – (800) 424-3426
Homeowners, Renter, Mobile Home owners can call for property related issues – (800) 241-8098
For military personnel (800) 645-4827
Motorcycle insurance related issues (800) 44-29253
For commercial issues (866) 509-9444
Geico Customer Service Chat
There are certain amount of people who are not comfortable while calling the customer care agents over phone. It could be due to other reasons too, like they might be stuck in traffic and there is a lot of noise. Or they could be just straight away lazy to call. For them, Geico has chat option on there website too. All you have to do is to visit the Geico Chat Page and login with your credentials. It will not take much of your time, an you will be able to chat with one of the agents on the go.
Visit the Chat Page – Geico Live Chat
They have 24/7 service and you will have a response even if you go to the chat page late at night.
Geico Customer Care
Here are other important links that you might find useful ~
Note : To help the users with the security of their personal information, you can only login from your mobile device, or through the Geico Mobil App on your phone.  This is for chat purpose only.
Geico Customer Service Email
The complaints and requests for any service could not be fulfilled over phone, we all know that. For that, you can visit the Service's email page to send an email to the agents regarding your issue. Be careful while writing the email, you want to be clear on your words, and use simple language to convey your message. Remember to add your Customer ID Number or card number along with your name, address and reason of your writing.
Here is the link to the email page – Geico Email Page
If you are not sure how to write the email, you can even visit the social media pages of the company to point out your complaints. Now-a-days, with the increasing amount of awareness on social media, the companies tend to reply to their customers through the media. This is because the conversation is being held on public platform, and their is no excuse for them to avoid the question.
If you want to access the page of their social sites, here are the links to them ~
For Twitter Page, you can either write a tweet to them with their Twitter handle "GEICO_Service", or just visit their page and send them a DM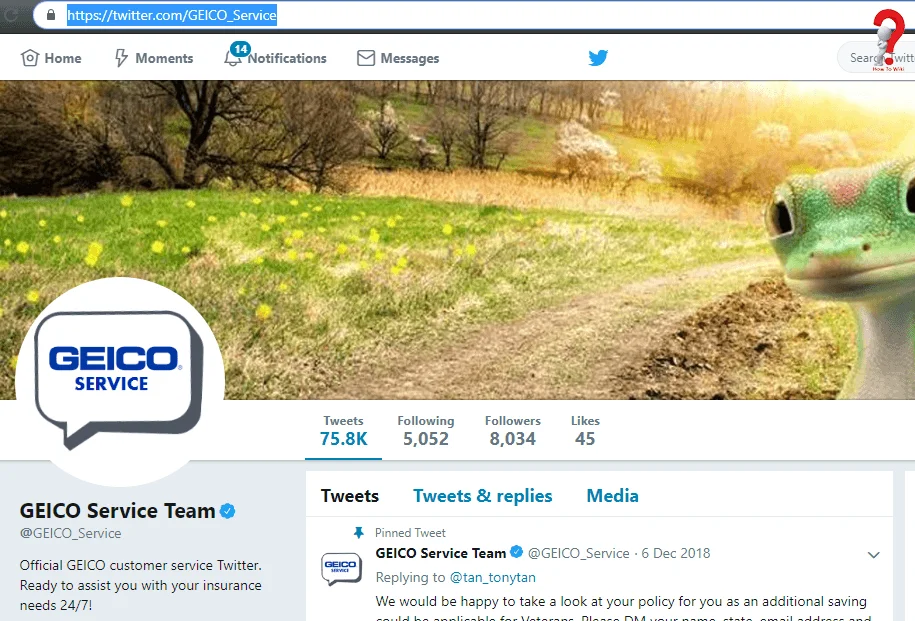 For Facebook Users, here is the link tho their Facebook Profile ~
Geico Customer Service Hours
The customer care service at Geico is available to every customer, whether national or international, 24/7. You can contact them through mobile Application, online, or by phone, they will always be ready to help you out.
Conclusion
The best way to contact any customer care service may seem to be their contact number. But, in reality, it may be the worst, unless you need a step-by-step instruction on something. This is because the automated call service that every user has to face when they call a customer care number. You have to sit through all the steps, options, and pressing buttons on your phone. That is why, if you have any minor query, or a common question, or even when you want to complain about something, your first go must be at the online portal. And after that you can try the social pages and Live chat options
For information on contact service for other companies –
Contact Verizon Wireless Customer Support
Contact PayPal Customer Support
Contact Comcast Customer Support
Contact Spectrum Customer Support
Hopefully you got the solution for your issue through this post. Comment down if any of the information is incorrect. If you liked this post, do not hesitate to share, just press the social links below to share the article with your friends.