Human behaviour is to sin, to commit mistakes; but reparation is also human's inherent nature. And what makes atonement easy is a written apology. If you had done something wrong at your office, you must always write an Apology Letter To Boss stating that you will not repeat the mistake again, you can say that it is a common rule in the office culture.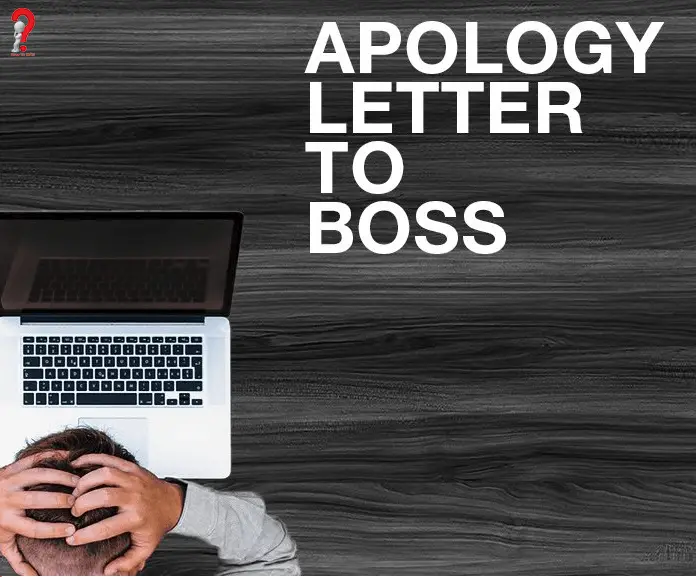 What are some common reasons for saying sorry to your Boss? Well, it could be anything, misbehaving with a colleague, absence from work without information, acting unprofessionally, poor performance, being late or not showing up at all.
---
More like this:
Write a conclusion paragraph for business letters
---
Here is a sample that can be referred to while writing an apology letter to your Boss: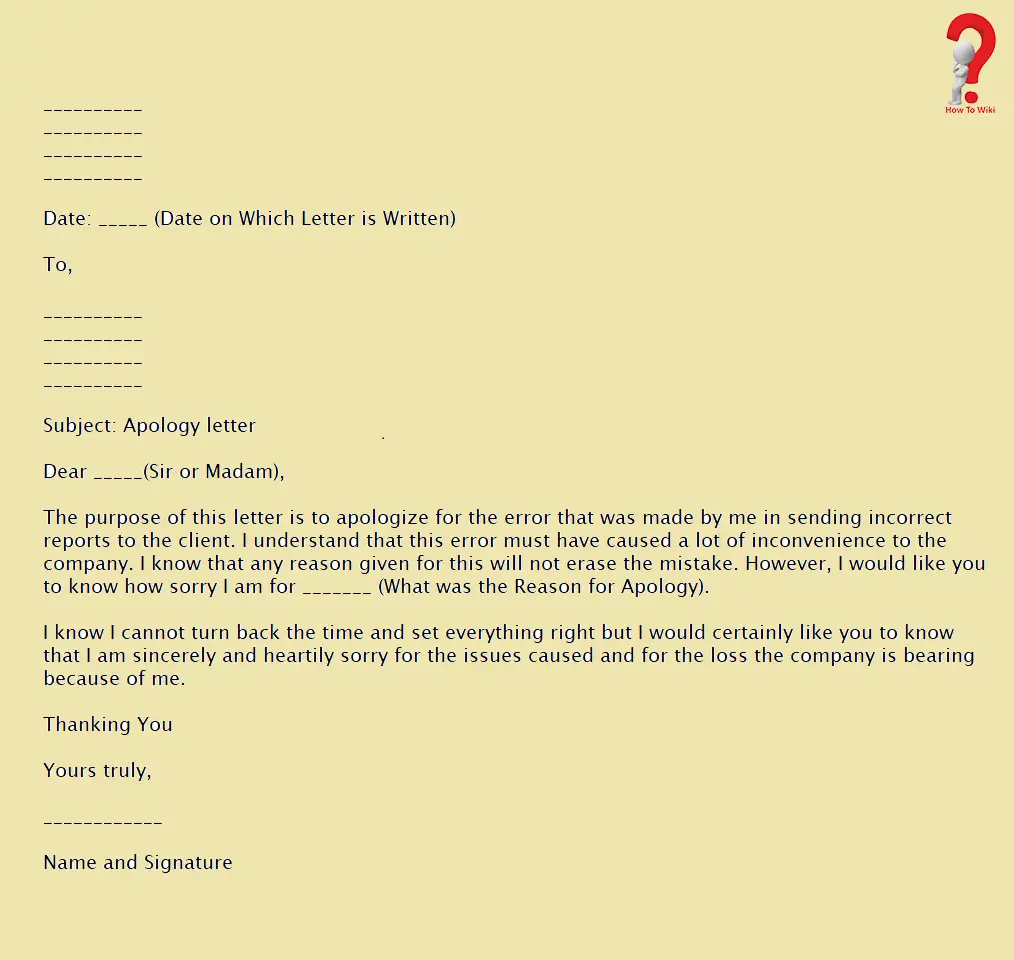 Apology Letter to Boss for Misconduct
Here are certain points that you must remember while writing an apology letter
Keep the letter on point, short and simple to read. It must contain all the necessary information.
You work profile, experience and job title must be written in the letter
Explain in clear words, for what reason you are writing the letter
You can describe the complete incident fro your point of view to explain the matter before you
You must add a line stating how you have realised your mistake, and you must not blame others for your fault.
You can point out the ways to resolve the problem
Let them know that you know you have done wrong and are ready to face the consequences.
Apology Letter To Employer Asking For a Second Chance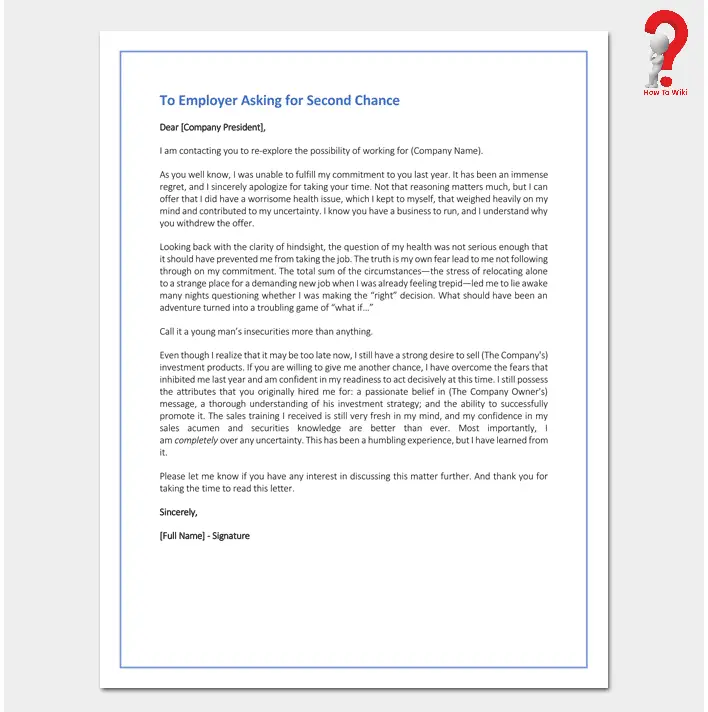 Professional Apology Letter To Boss
While it is important to write an apology letter but you must keep in mind that you do not need to constantly apologise for every little thing in the workplace. You must only write an apology letter when you have done something that may affect your or the company's reputation. Like, when you are late for a presentation with this important client and it could have taken a horrible turn. For minor mistakes, like accidentally spilling coffee on one of your colleagues, a concise "I'm sorry" at the moment is all that is needed.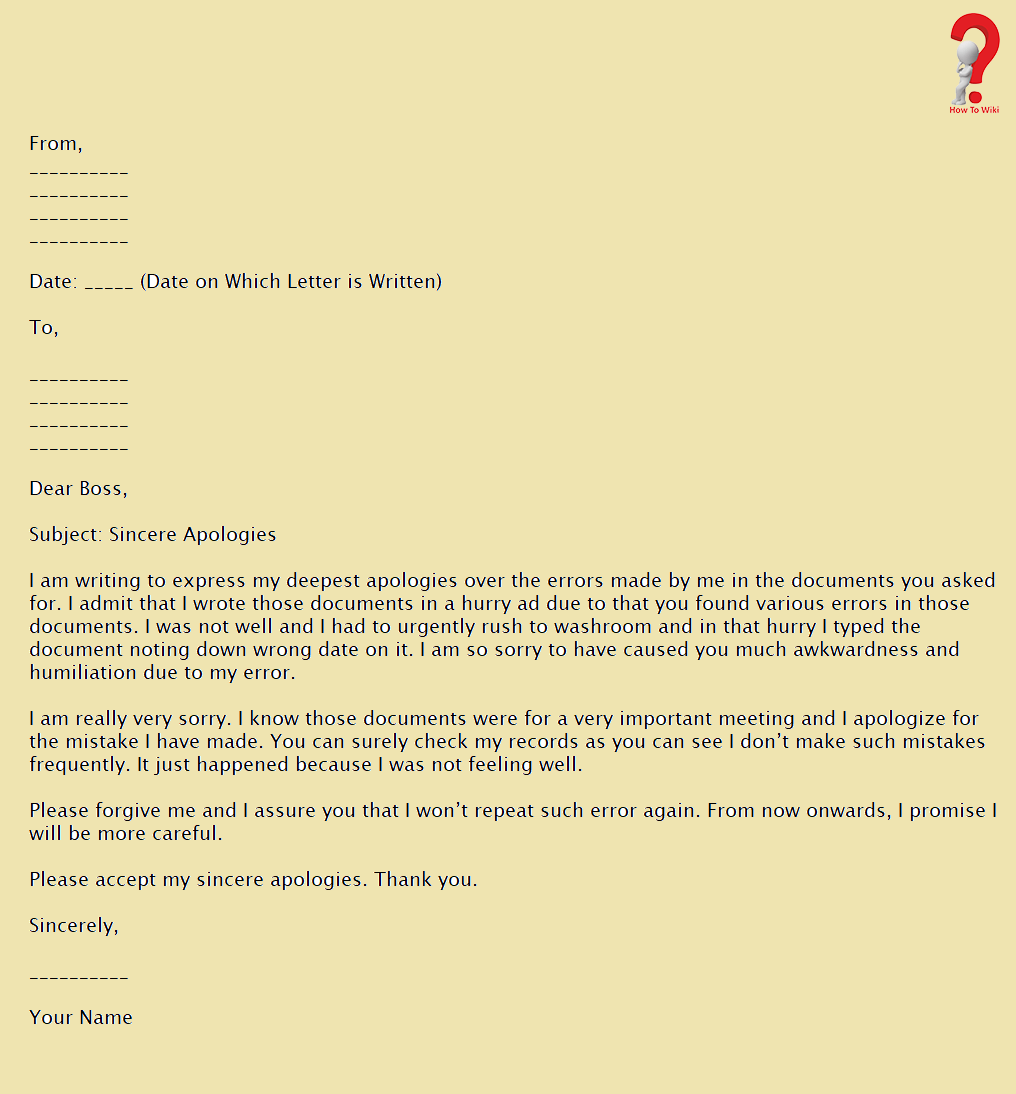 Apology Letter To Boss For Poor Performance
When you are doing your best in the office, but you cannot perform as you were expected to, you may feel a need to apologize to your boss; and it is necessary too. You must take care that you write a letter telling them that you will improve and you will be responsible from now on. Writing a letter not only shows that you are confessing your mistake, but it also makes the person acknowledge how sorry you are for your mistakes. In addition, it ensures that your apology reaches them as genuine and honest.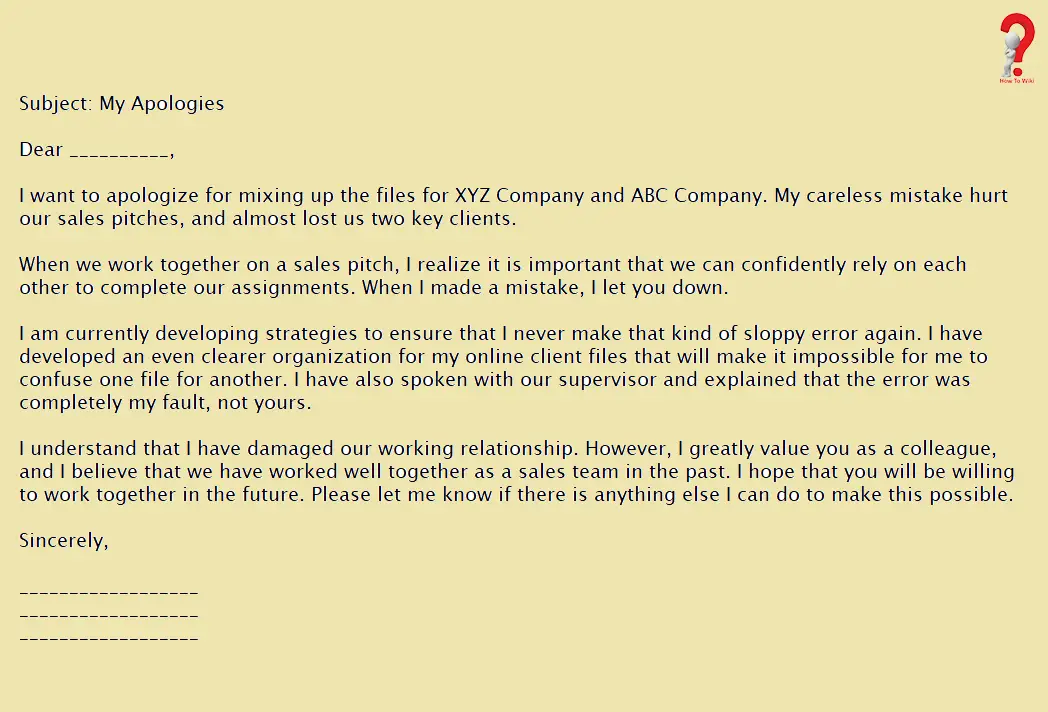 Apology Letter To Boss For Absence
Writing a letter for forgiveness is the most convenient way to ask someone to forgive you for what you did. So, if you have committed a mistake, do not hesitate to apologize.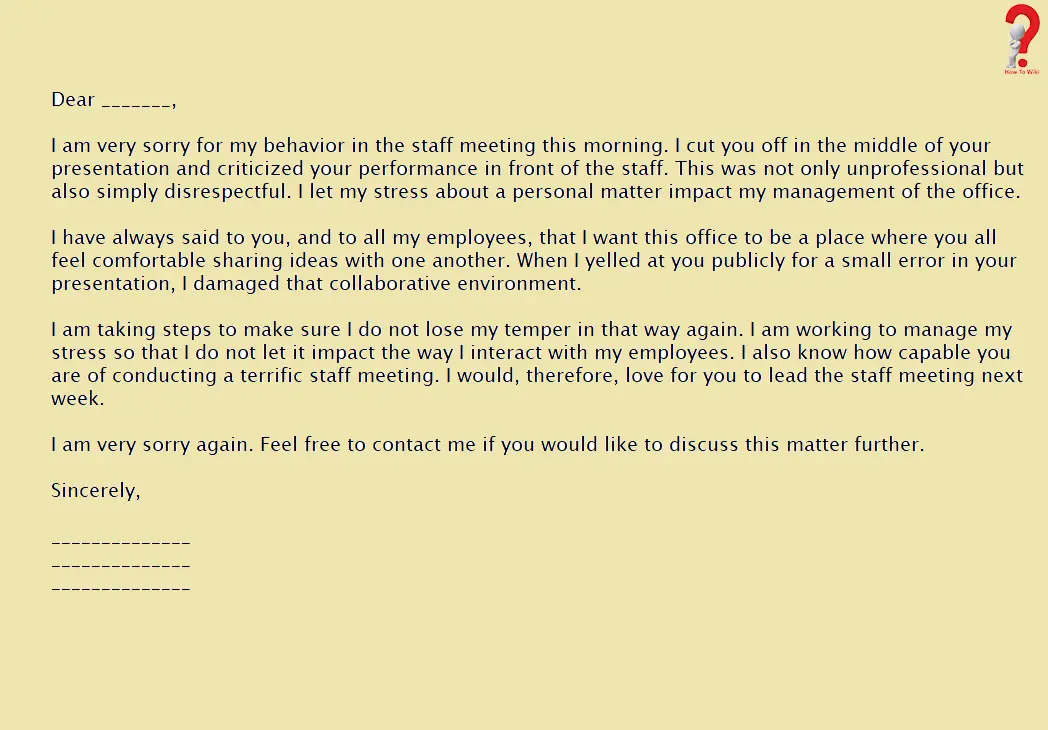 Example Of Apology Letter To Boss For Mistake
Here is an example apology letter that you can refer to while crafting your own: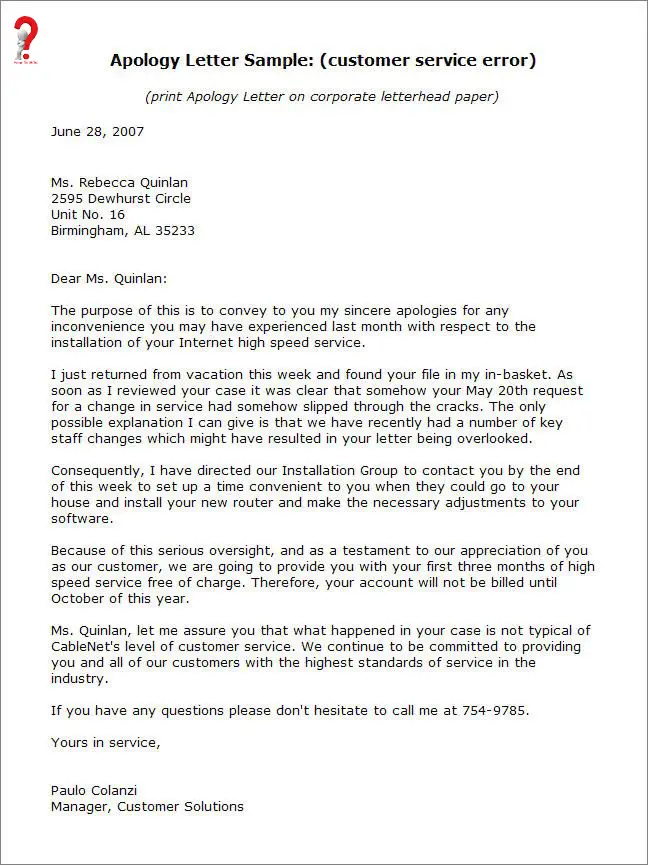 Apology Letter To Boss For Misbehaviour
So you misbehaved? While writing a letter to your senior telling him how sorry you are about the way you behaved in front of everyone, you must be very careful, you can follow these simple rules ~
Include how deeply sorry you are
Let them know that you will not repeat these kinds of behaviour
Explain your side too, tell them what went at that moment
Include all the detailed information
Tell them that you are ready to face the consequences.
Whether you did something wrong at office or home, the person with whom you misbehaved deserves a well-written apology from your heart. No fake promises, no pressure while apologizing, you must be genuine while writing it; this will ensure that your relations with that person will not get spoiled and you will not have to keep your distance from them in future.
We wish that you found what you were looking for, and hope that you like it. f so, please share this post with your friends too, so that they can also get help from these.