So you want to call Verizon customer support to file a complaint but don't have Verizon Wireless Customer Service Number? This is when we come to your rescue. We will discuss about the various ways that will help you contact the Verizon Wireless Customer Care without any problems. You can easily visit the links provided to directly go to the desired service page.

The telecommunication provider is headquartered in Basking Ridge, New Jersey. And it is said to be the largest in the US.
Give them a direct call:
Verizon Wireless Support (USA) –  1(800) 922-0204
Ways To Contact Verizon Wireless Customer Service
You can contact the representatives at the telecommunications services via – Call, email, Write them a letter, and even DM them on their social pages.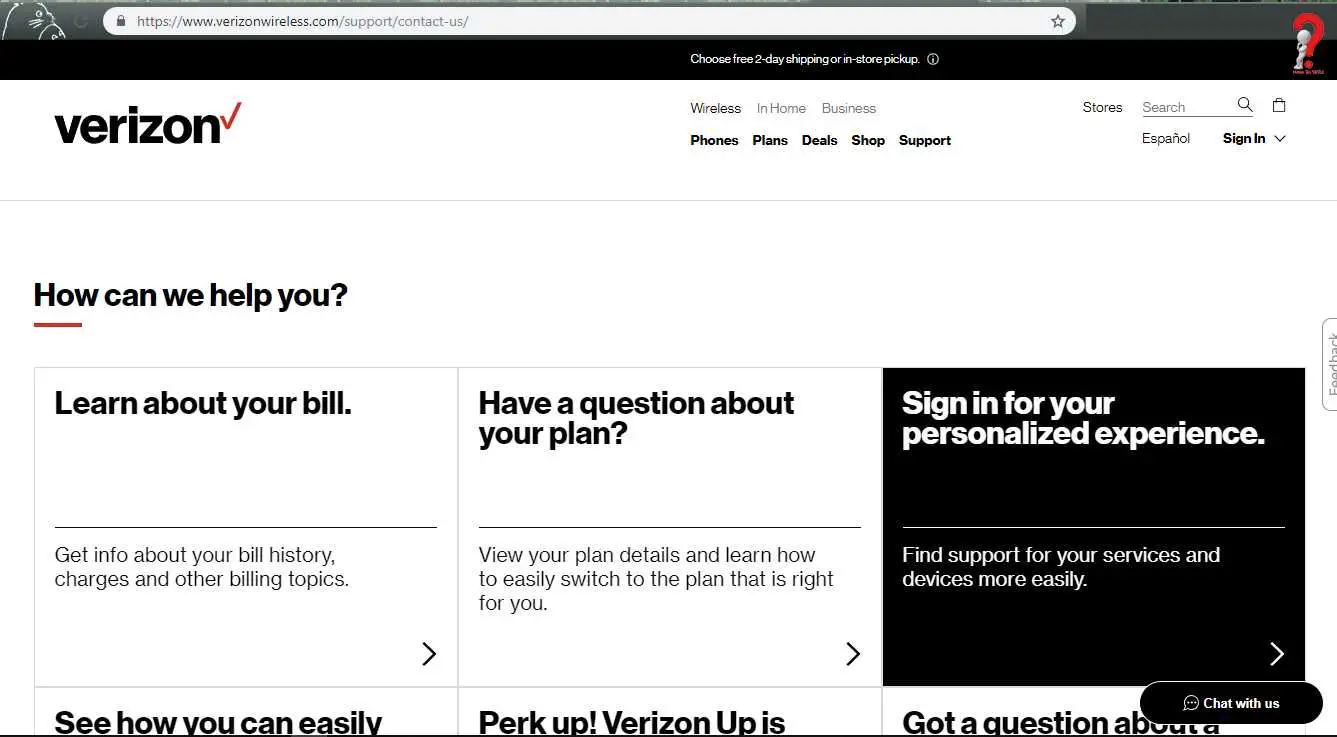 Method #1 Call on their customer service helpline number ~
> Call 1(800) 922-0204 for your complaints via landline or mobile. The customer care executive will guide you through your problem. This method is great because you can explain your problem in a clear manner, and they will be able to tell you the solution directly.
> For pre-paid phone users, the best number would be 888-294-6804. 
> If you have a small problem like you just want to know your balance and other information about you Verizon wireless, then you can dial *611. The automated call will guide you through and you  will not have to talk to the customer care agent
There are various other issues that you can face. You can find the solution to them on the website of the Verizon Wireless – Verizon Wireless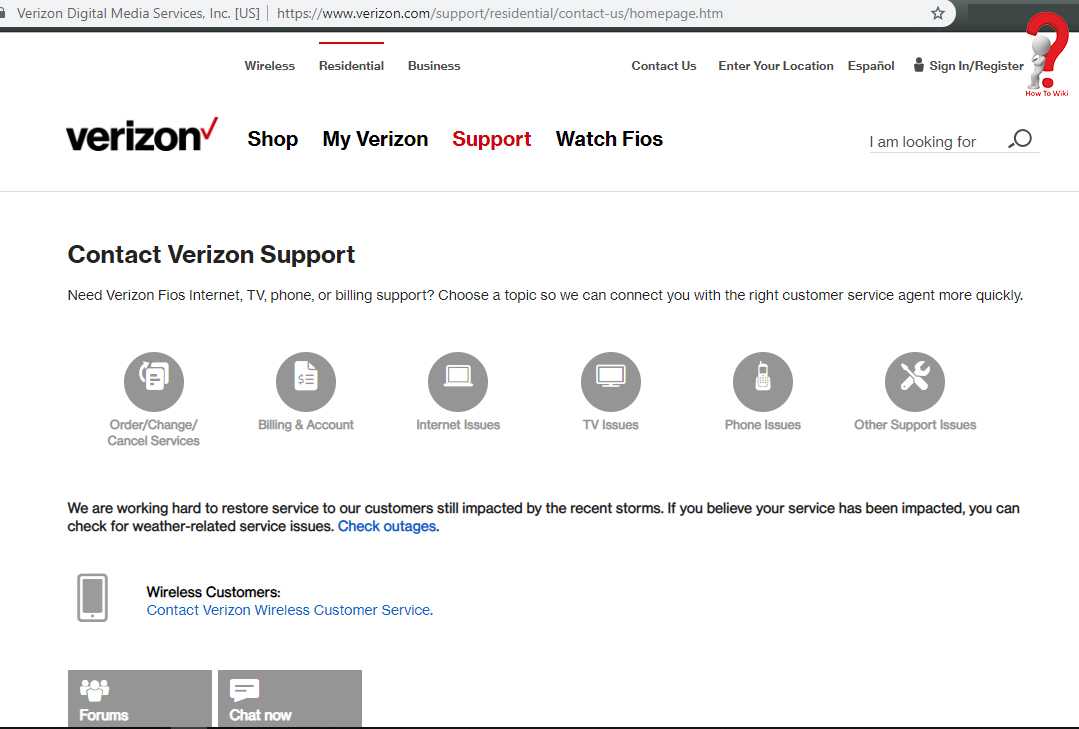 Verizon Wireless Customer Service Number
For common questions and complaints, you can visit the online portal of the company. But, if you have some issues that cannot be solved over chat or emails, you can call the customer service helpline number 
Call for questions on a purchase of Verizon Wireless phone – 800-225-5499

If you have some problems with your Business Verizon phones – 800-465-4054

Fios Service – 800-300-4184
Verizon Wireless Customer Service Chat
Method #2 Contact them through chat.
live chat option is the best who do not want to make a call and have an emergency on their hands. Your issues can be solved easily using this method. Just remember to keep all the documents related to your product handy to avoid any delays.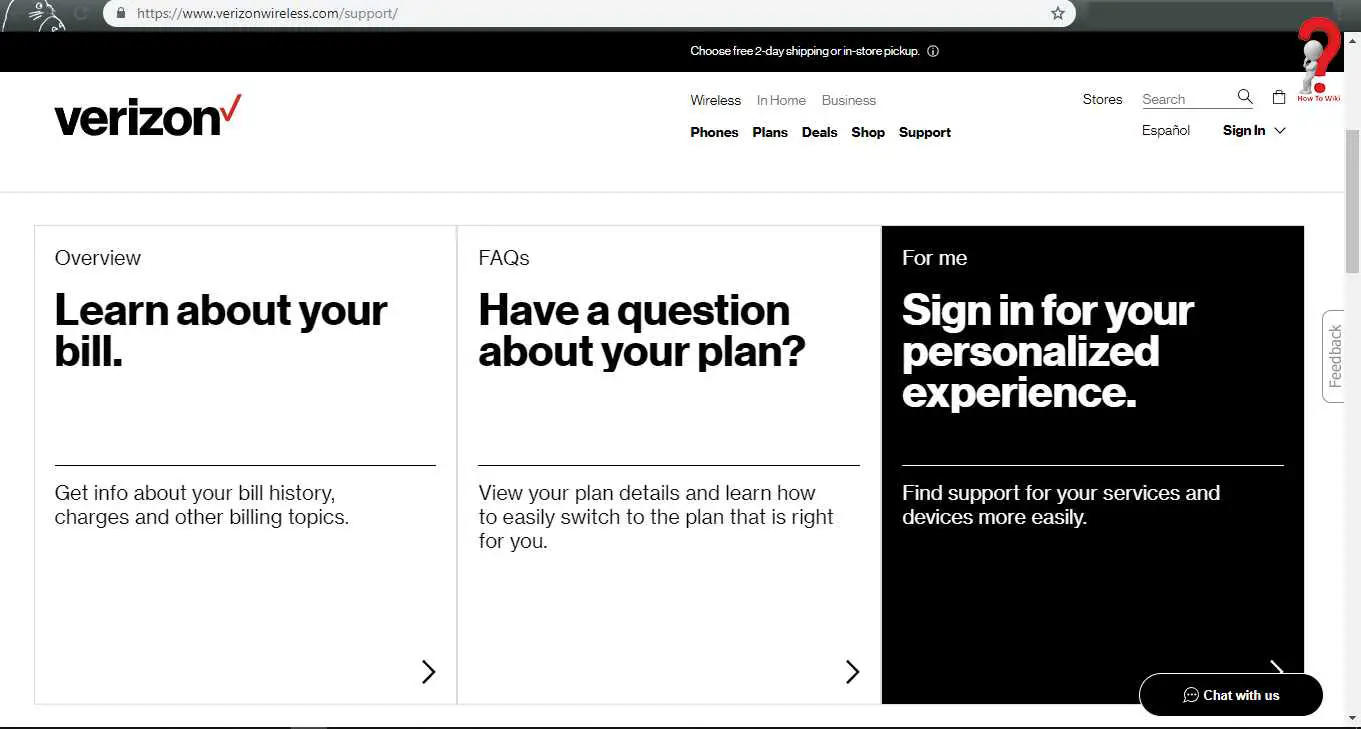 Want to know how the Live Chat option helps you? Here is how –
To chat with your Verizon Wireless Customer cAre Agent, first sign in on the website using your registered account. For those who don't have an account already, they can click on the pop-up chat box which has various helpful links that you can consider.

When you provide the correct informations to your agent, they will be able to solve your issue ASAP. You will not have to wait for hours to get a response

The types of query you ask will decide how much time it takes them to respond. 
Verizon Email Customer Service
Verizon Wireless does not support email service. But, you can send them a physical letter or use the already discussed chat method.
Method #3 Online Methods to Contact Customer Service At Verizon Wireless
Facebook –

Verizon Facebook Page




Remember not to share any sensitive information with someone on Facebook. You can DM the admins if you want to.

Twitter – Tweet your issue with the Twitter handle "@VZWSupport" to get a faster response. Verizon Twitter Page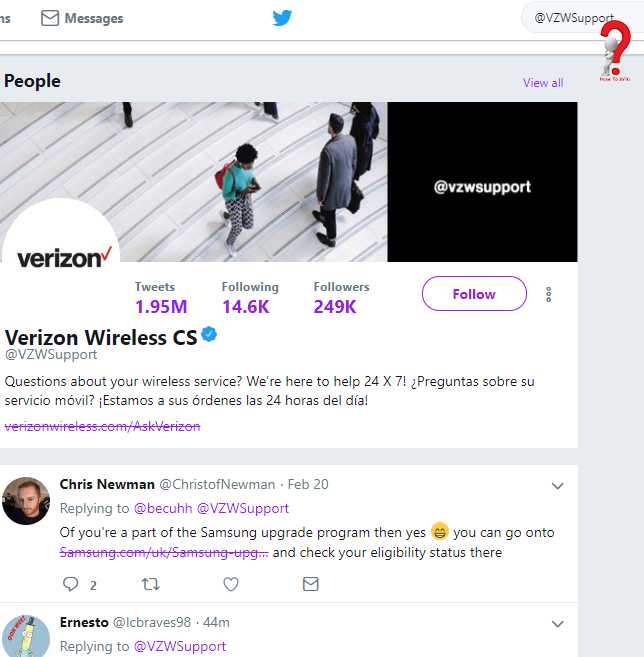 3. Send them a letter on their physical address "Verizon Wireless. Correspondence.P.O. Box 291089. Columbia, SC 29229"
4. Try out the forums of Verizon wireless. They have all the recent issues of customers, and users usually discuss their problems there
Here are the links –
Verizon Wireless Community Forum for Android
Verizon Wireless Community Forum for Apple

Verizon Wireless Community Forum for Other Devices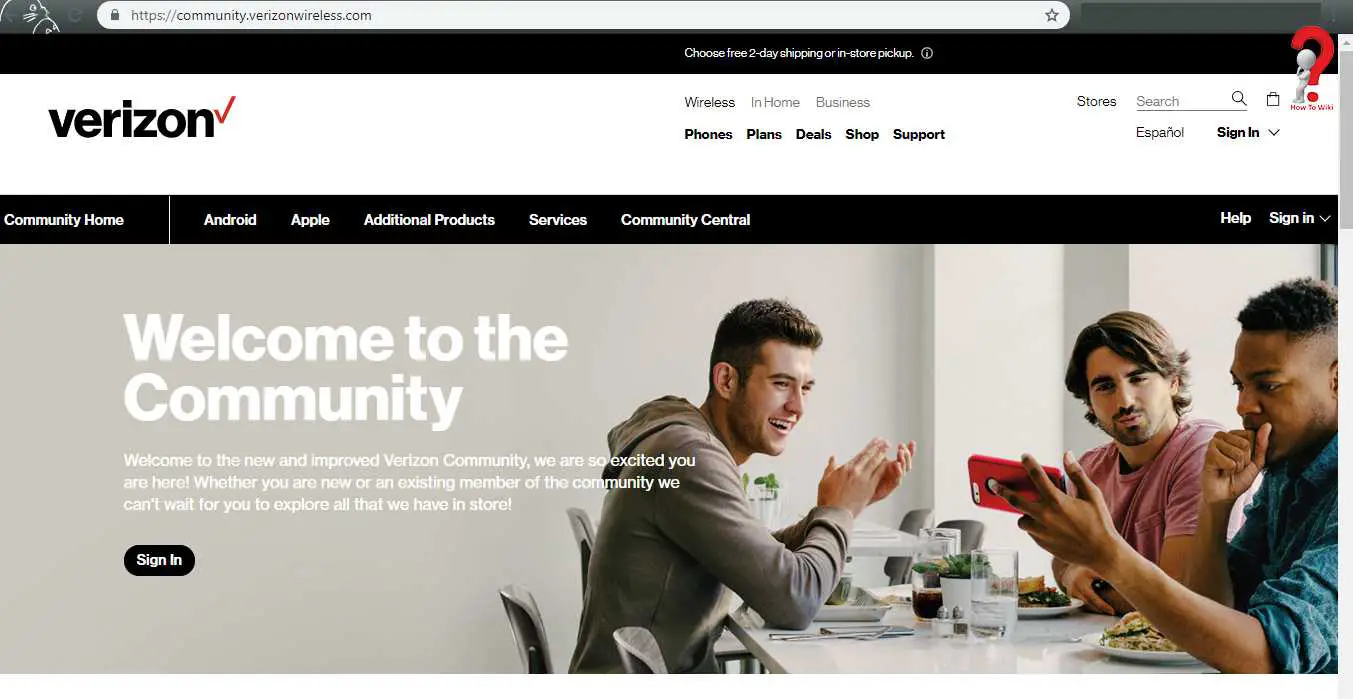 Conclusion
These were the various methods that you could use to send your requests or share your issues with the customer service at Verizon Wireless.
Here are other Customer Care Services that you might need –
Contact AT&T U-Verse Customer Support
Contact Wallmart Customer Support
Contact JP Morgan Chase Bank Customer Support
Contact Xfinity Customer Support
Feel free to comment to us if you see any issue in the post. We will be glad to rectify the article if you have the right information. Please share to show us support!!
---
More On How To Wiki
Letters To Your Girlfriend | Samples, And Tips To Write
Aiding the Swelling On Your Face – 5+ Super Ways To Reduce The Swelling
Ways To Use Lined Paper Plus 10+ Free Templates