Auto insurance is an important and necessary expense for anyone who owns a car. Most states require a minimum level of insurance for all car owners, and with so many different car insurance companies on the market, it can be difficult to determine who is offering the best rates and customer service.
Some consumers find it difficult to compare insurance costs, as most insurance companies can't give you a straight answer on exactly how much their premiums will be.
It's important to get the lowest insurance rate you possibly can, but as companies will often compare many different sets of information and demographic details, it can be difficult to get a firm idea of how different providers compare.
Here are some of the easiest ways to gather and compare auto insurance quotes from multiple providers, as well as provide some other tips for insurance savings.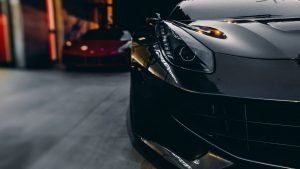 Why should I compare auto insurance rates?
Before we get started, you might wonder: Why should I spend time comparing rates? Can't I just get the cheapest option from my preferred provider? While this might be an option, it won't get you the best service or even the best rates.
Comparing insurance rates lets you find the best plan for your needs and access savings you wouldn't otherwise find if you just accept the first policy that catches your eye. This helps you save money, which in turn can strengthen your ability to save for retirement and emergencies.
While an insurance agent will try to find you the best deals, comparison shopping and finding discounts on your own will only help you save money.
Often, if you get a better deal from another company, your initial provider may be willing to work with you and broker a better deal.
You should also compare rates because different companies will often offer different perks, some of which may be more or less relevant to your auto insurance needs. For example, one company might offer discounts for safe drivers, while another might adjust premiums based on how often you drive.
How do I get the cheapest auto insurance?
As a general rule, most states require that you maintain liability insurance at a minimum. This coverage is often the cheapest option, although it leaves you open for more costly repairs down the road. Liability-only coverage will only cover the other vehicle and person if you cause a crash. It will not pay for damages to yourself or your vehicle.
Your insurance premiums may also be affected by state policies such as "no-fault" rules and regulations, which require insurance policies to provide coverage regardless of whose fault the accident was. The cost of your insurance will depend on what your state regulates in this case.
To get the cheapest insurance, make sure you first learn the minimum insurance requirements for your state and compare quotes that share those requirements. Generally, the minimum liability or no-fault insurance levels will be cheaper than any other options. However, they may not provide as much value for your money as more comprehensive options.
To compare the value offered for various levels of coverage, you can use a variety of online review and insurance comparison sites to compare similar levels of coverage from different providers without having to get specific quotes.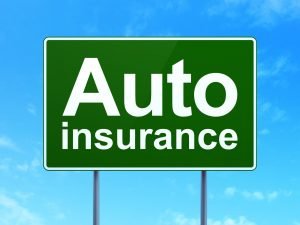 How do I compare quotes from multiple insurance providers?
The best way to get the most value from your insurance is to just get as many quotes as possible from multiple providers. While this can sometimes take a bit of time and involves giving your information to various companies, it is often the best way for you to ensure you get the best rates.
There are plenty of online tools that will help you compare rates and quotes from various providers. You can also request quotes from as many providers as you won't—don't be shy. They expect you to comparison shop.
Be willing to explore your options, and don't commit before you're ready.
When comparing quotes, be sure to do your research into the provider. Read reviews and customer complaints, compare the same coverage options with other providers, compare rates by state, check for discounts on your own, and compare optional coverage policies like roadside assistance and rental car reimbursement.
What should I do if I am unsatisfied with my insurance coverage?
Most insurance companies offer many different ways to get in touch with customer service, whether through email, website chats, or phone calls. Don't hesitate to reach out and talk directly with an insurance provider if you are not satisfied with your current coverage or have questions about their insurance policies.
In most cases, you won't have a situation so complicated that you can't find an answer. In fact, there are often specific forms of coverage made for particular situations such as having a temporary vehicle, having a teen driver, or not using your car frequently.
Regardless of what your situation is, it never hurts to call and ask your questions directly.
How do I know which insurance providers I can trust?
Use online review sites to compare customer reviews and complaints. The Better Business Bureau is also a great resource for those who want to know how well certain companies treat their customers.
Certain big-name providers like Geico and Allstate often have more of an incentive to treat complaints well, as their publicity means that they rely on customer satisfaction. However, their size may also mean that occasionally people do fall through the cracks or feel they have less personalized care.
At the same time, a small, local provider may be able to better meet your needs, but may also not have the reputation and history of properly meeting customers' needs to be trusted. Be willing to ask questions and look for what previous customers say about the companies you are comparing.
Comparing auto insurance rates can seem tricky at first, but it is actually not complicated at all. You can find almost all the information you need online using review and rate comparison sites. And if you have any questions, most insurance agencies will be more than happy to explain their options to you.
Deborah Goldberg writes and researches for the auto insurance comparison site, AutoInsuranceEZ.com. She is passionate about providing transparent finance and insurance information to consumers.