If you are a Sprint Cellular service user, chances are you might have a need for Sprint Customer Support. If you have any question about the service, you can either contact them via their website or call on Sprint Customer Service Phone Number. In this post, you will find various ways to contact the Sprint Customer service, and different numbers are also provided for customers who have issues for which they need a quick response.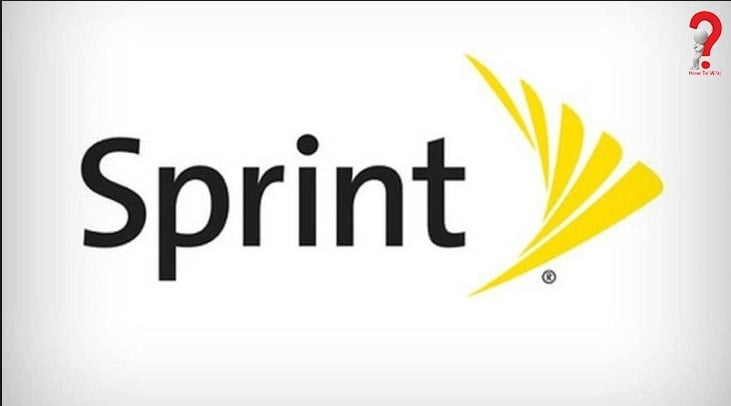 There are many of contacting Sprint customer support, like sending them an email, chat with a representative online, and calling on the Toll-Free number. For some general issues or pointing out any problem in the service, you can contact Sprint through social media too.
Why do we need customer support?
> To get help regarding devices and internet
> For any information on orders, bill payments
> To report a complaint about the service provider
> Point out any flaw in the services
Ways To Contact Sprint Customer Service
Let us discuss various ways to contact the Sprint Customer Service ~
Sprint Customer Care
First method that users can use to contact the Sprint representatives is through online mode. You can visit the online contact page to send your query.
Method #1
To visit the contact us page of Sprint –
Visit the official website –

Website of Sprint

Go to the Support page, by selecting "Support" on the top panel

When you hover your mouse over the "Support" option, a list will drop down, select your issue and click on it. You will be redirected to the page for getting support on that issue.
You can select from the various option for device support and services like Account and Billing, Device Support, and many more.
Method #2
If you do not want online help, you can call the customer care executives directly on the helpline numbers. Here is a list of numbers that are available for the customer support at Sprint ~
| | |
| --- | --- |
| For the US, Puerto Rico and the US, Virgin Islands | 888-226-7212 |
| Travelling Abroad | 817-698-4199 |
| Toll Free Canada | 1-866-805-9890 |
| Toll Free Caribbean Islands | 1-866-313-6672 |
| Toll Free France | 1-866-634-3843 |
| Toll Free Germany | 0800-180-0951 |
| Toll Free Mexico | 001-877-294-9003 |
| Toll Free Italy | 800-787-986 |
| Toll Free Trinidad & Tobago | 800-201-7545 |
| Toll Free United Kingdom | 0808-234-6616 |
| Toll Free For all countries | +1-817-698-4199 |
Sprint Customer Service Chat
Method #3
If you are not comfortable with calling  representative, or you cannot because of some issues like your phone is broken, you can chat with them online, and tell them about their issues. They will provide all the help they can. Remember to keep all you necessary documents handy so that you do not waste time in searching for them.
To chat with the Online Customer Care representatives, you will need to go to the official website of Sprint –

Sprint

Sign in with your ID and Password

Click on "Chat"
The chat service is available 24/7 for the customers and they can help you with all the issues you could possibly have.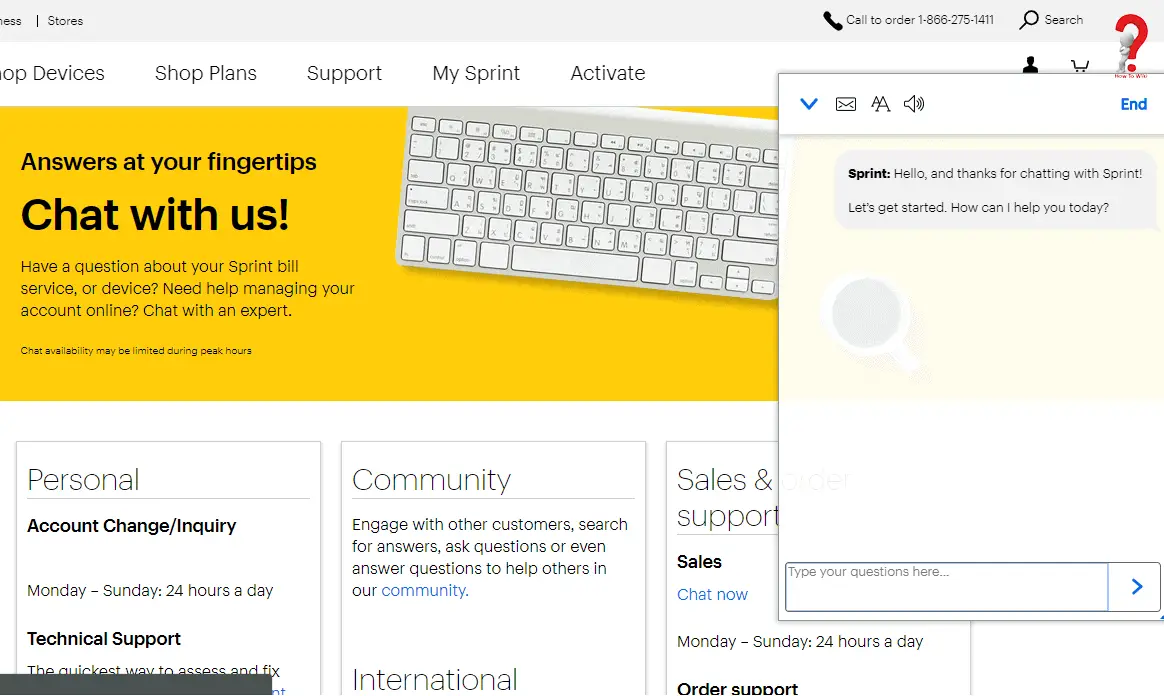 Other Links ~
Sprint Customer Service Email
Method #4
Need to file a complaint? Write an email instead of talking to a representative. You can write a long email mentioning your problems and issues, and pointing out the facts that you don't like. The email serve as a tool that is effective in asking for what you want.
To send the email, you have to visit the website to fill the email form as there is no direct email address for Sprint.
Go to the email form page –

Sprint Support Email

Choose "Email US"

Enter your credential and submit your email.
Method #5
You can visit the community page of the Website to post your query into the forum. There you will find other users too with similar problems and many who can resolve your issues.
Visit the Sprint Community
Method #6
If you don't want to send an email, or don't have the facility to send one, You can send a written letter to the Sprint office.
For Postal Mail ~ Include Customer Name, Telephone Number, Sprint Account Number along with your problem or issue and send the letter to the following address
6391 Sprint Parkway, Overland Park KS 66251-4300
Other Methods To Contact Customer Support At Sprint ~
Method #7
Visit the Sprint Page on Facebook and post your query there.
Visit Facebook Page of Sprint and you will see in the middle of the page near the top, a place where you can write something on the page. You can post your question there and one of the Sprint's media managers will definitely resolve your question. You can even send a personal message on the messenger as well.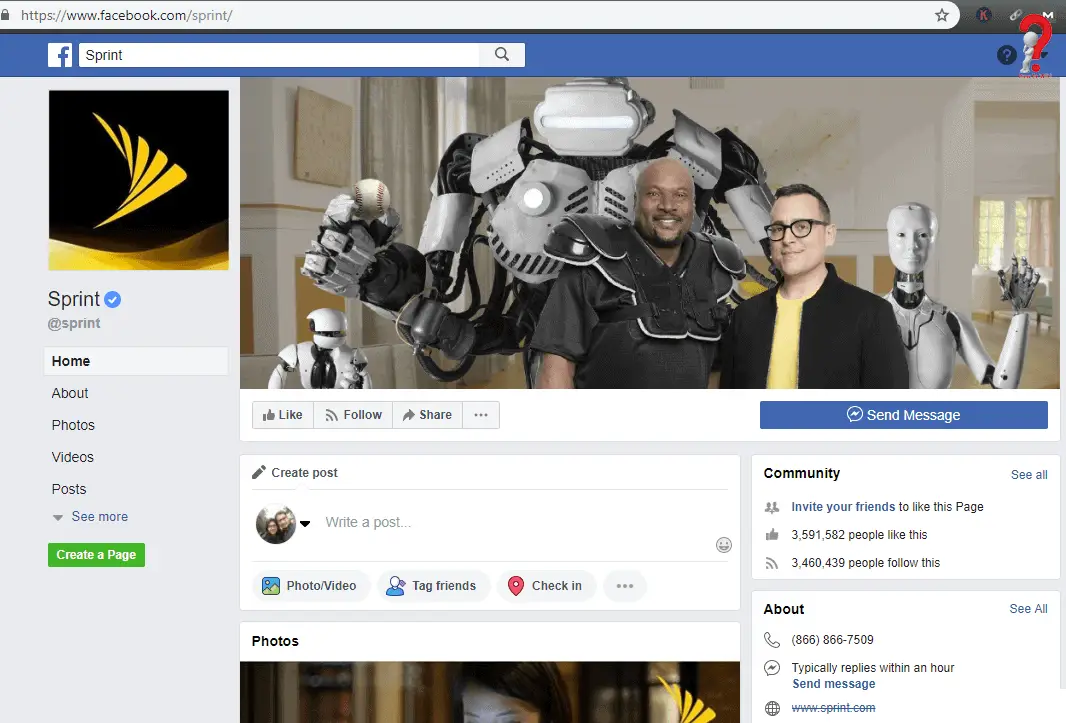 Method #8
Write a Tweet Mentioning Sprint @sprintcare in your text. The Sprint customer service on Twitter is available regularly and you can easily ask any questions there. If you want, you can also send them a personal message on Twitter by going on there Twitter Page and clicking on the "Message" Button. Depending on your problem and the length of the  solution, the media managers will answer your query.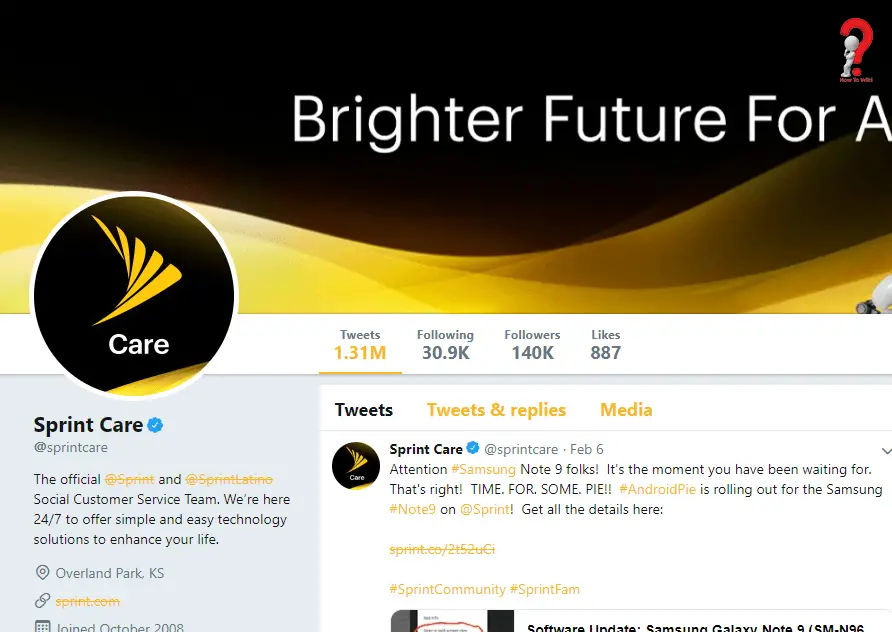 Conclusion
Sprint is a Telecommunication company in America that provides its users with wireless services and internet services. As it is such a big brand and service provider, it is common for customers to have one or two issues like bill payment, device repairs, and more. That is why the customer service is provided by the company and is the best customer support that one can find.   
Here are other Customer Care Services that you might need –
Contact AT&T U-Verse Customer Support
Contact Wallmart Customer Support
Contact JP Morgan Chase Bank Customer Support
Contact Xfinity Customer Support
If you would like us to post contact information of Customer Support of other Companies too, please comment on your suggestions. Do share!