If you are a regular customer of FedEx, then you might have need of FedEx Customer Support at some point. There are many reasons that one may want to contact the customer care agents, it could be related to the delivery of your orders, or for the bad service of delivery people. Whatever your reason might be, if you need to get in contact with the agents, you need some direct contacts. That is why I have provided you with many ways that could be used to contact the customer support including the FedEx Customer Service Phone Number .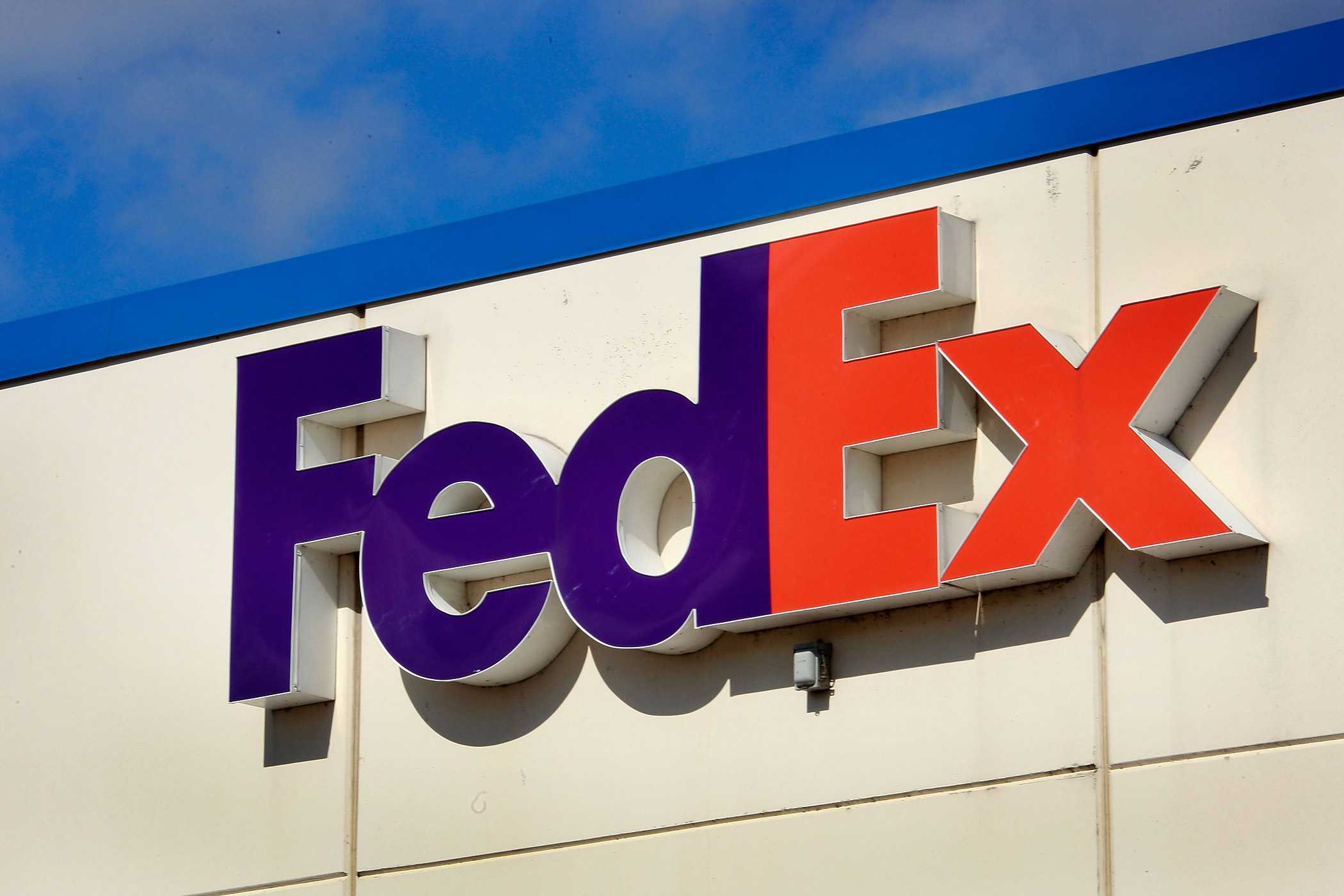 The American Multinational courier delivery service which was initially called Federal Express (FedEx is the syllabic abbreviation for the same) is the eighth-largest private employer in the US according to Wikipedia's report. The subsidiaries of FedEx are TNT Express, FedEx Office, FedEx Ground and more.
Ways To Contact FedEx Customer Service
There are various ways to contact the customer support at FedEx as mention the Official Website of FedEx. You can
Call the customer care agents directly

Email them through the online portal

Get a solution from a virtual assistant

Talk to the media managers on Facebook, Twitter

.. and more
FedEx Customer Care Number
The FedEx support claims to look for quality products and services to be delivered on time. The rates too are competitive, and the standards of services are never compromised. The suppliers at FedEx are selected on the basis of their ability to meet its stringent requirements and the capability to serve better.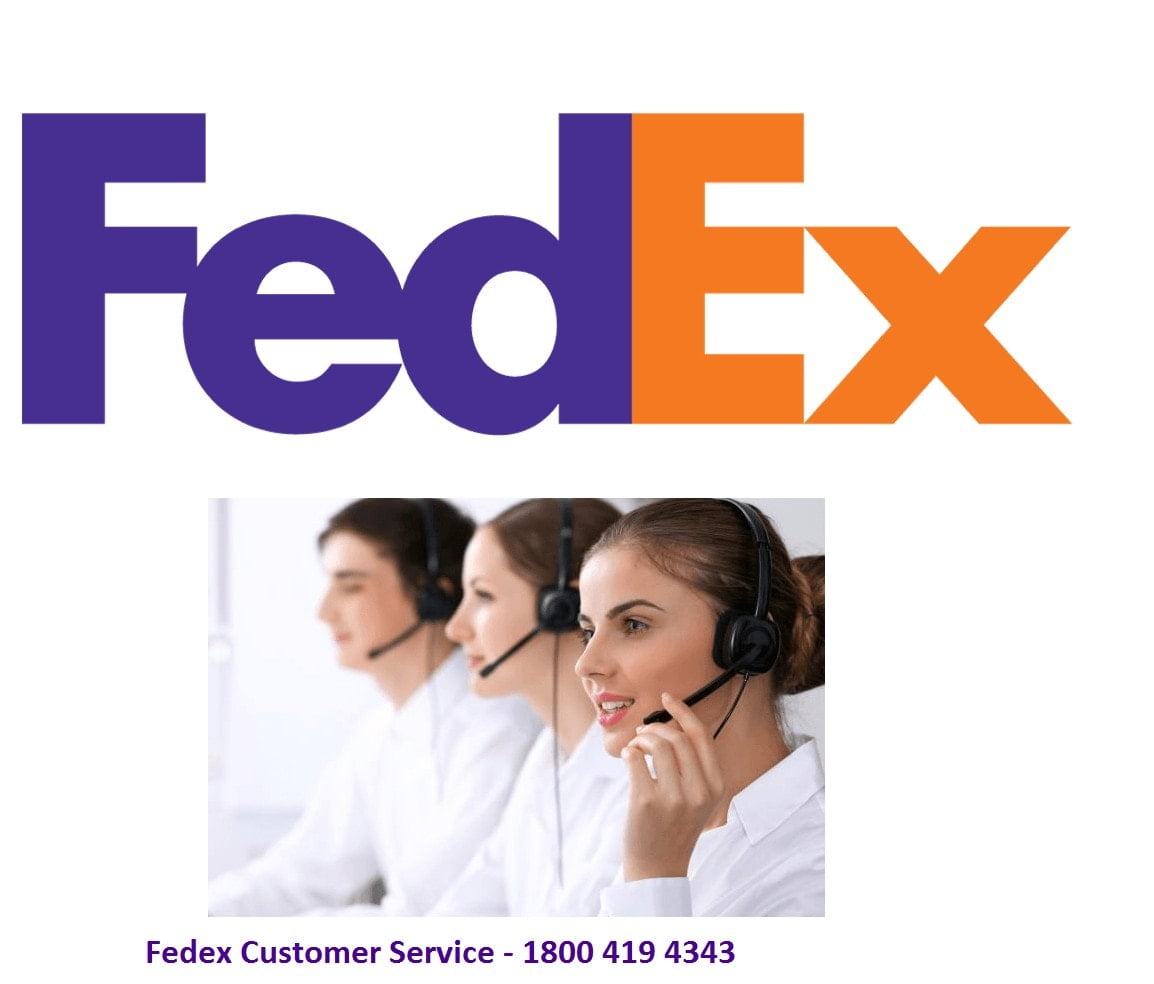 That is why they promise to be the best at their service. But in any circumstances, if the service is not on par with what you expect, then you can give a call to the customer support on the following numbers.
FedEx Customer Service Number USA
Customer Service Number 800-463-3339
For general inquiries – 1-901-369-3600
For USA complaints 1-800-463-3339
US International Customer Service 1-800-247-4747
If you are from any other country, then you can visit the Customer Support Page to get hold of contact numbers and email address according to your area.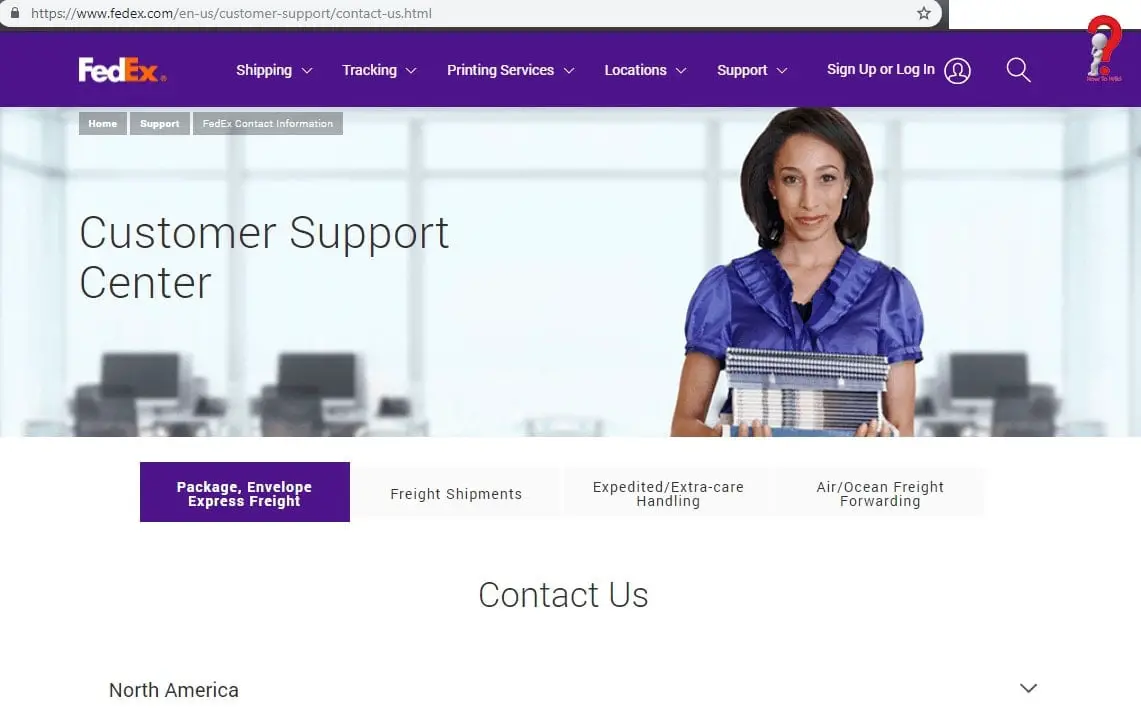 FedEx Customer Service Email
For major reports or actionable demands, you can write them an email addressing the situation. If you see it fit to write a long email, you can do so. Do not forget to include your name, and the delivery number (If it is regarding the delivery) to help them get your solution as soon as possible.
You can visit the e-support page to write them the email – Visit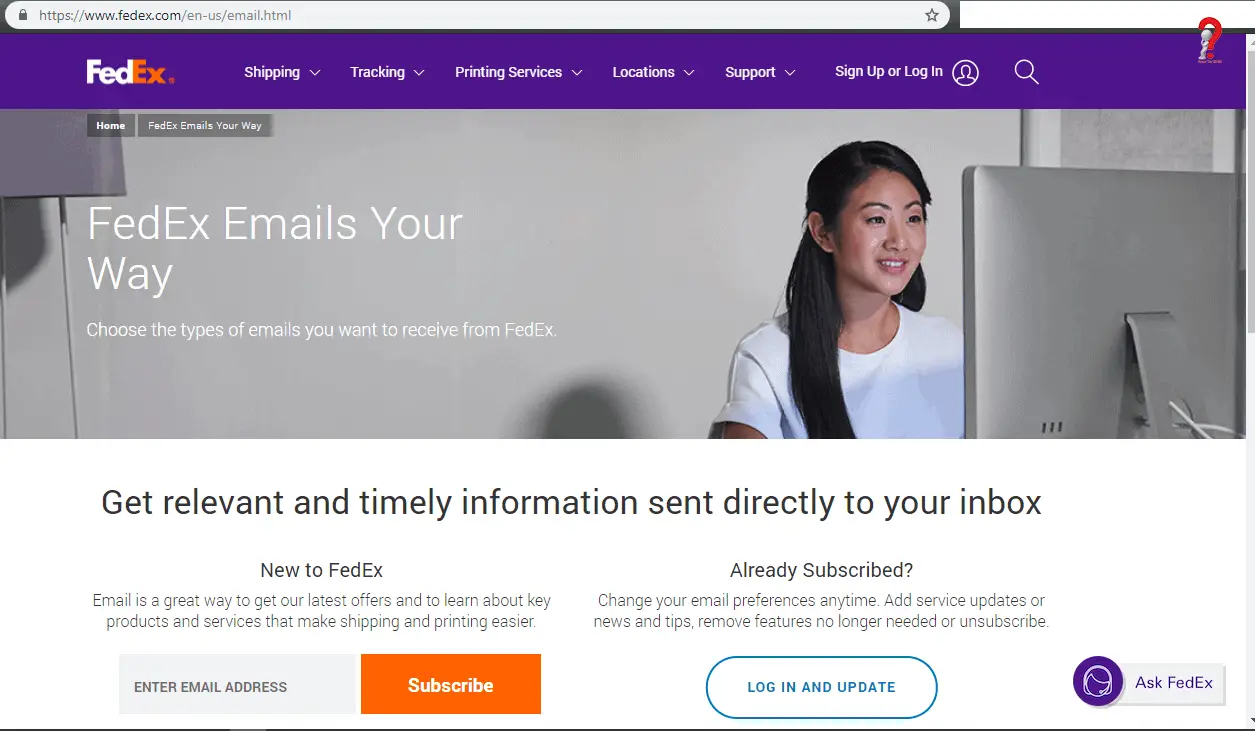 If you don't want to send an electronic mail, then you can simply write them a letter to their headquarter on the following address –
FedEx Customer Relations
3875 Airways, Module H3 Department 4634
Memphis, TN 38116
OR
FedEx Corporation
942 South Shady Grove Road
Memphis, TN 38120
USA
FedEx Customer Care
For other inquiries and user questions, you can visit the links provided below to find what can suit you best.
| | |
| --- | --- |
| Support On Email | Visit |
| For Tracking Your Order | Visit |
| Virtual Assistant Chat | Visit |
| Help Center For USA | Visit |
Why users often contact the customer support at FedEx? There are many reasons, the most common ones could be found on the FAQs Page of the company's website.
Some of these are –
Question or comment regarding a package, envelope, or shipment

Regarding Office and Print Services

If you want to ask for Expedited or Extra Care in handling shipment
Here are customer service helpline for other companies too
Contact Groupon Customer Support
Contact TMobile Customer Support
Contact DirecTV Customer Support
Contact FedEx Customer Support
If you do not find what you wanted the solution for, do write to us, we would be happy to provide you with the solution regarding the topic.