The success of the early online casinos in the 1990s attracted a ton of gambling operators and,some 30 years later, there are hundreds of sites that offer real money slots, roulette, blackjack, and many other games.
There are plenty of benefits like better bonuses for the players and an excellent variety of products. However, there are downsides too and the biggest among them is the risk of getting scammed by a shady platform that is designed to steal your hard-earned cash.
The good news is that there are plenty of safe online casinos that offer real money games and this guide will help you recognize them in a couple of easy steps. It also covers what you need to do when you start playing to protect your money and stay safe.
The same happens if you want to join the new generation of online casinos: the bitcoin casinos, also called cryptocurrency casinos. It is even safer to play casino games using cryptocurrency, but it is still important to check that the casino is safe and reliable. On Cryptimi you can find an updated list of the best and safest Bitcoin Casinos, so that you can choose the right one for you.
Start with the Gambling License of the Casino
The first and probably most important factor when it comes to the safety of your money and personal information is the gambling license of the casino you select. It must be issued by a legitimate regulator that will make sure to keep the users of the operator protected.
The likes of the UK Gambling Commission, the Malta Gaming Authority, and other respected governing bodies usually have high requirements in order to issue a license in the first place. They proceed to monitor the actions of each gambling site after that, so the risk is minimal.
The easiest way to understand if the casino you like is licensed would be to check the footer of the website. That's where most online gambling platforms share important details for their license such as the serial number and the commission that granted the certificate.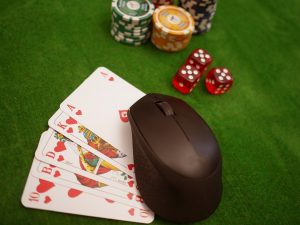 Look for SSL Encryptions and Other Safety Measures
It's important to join an online casino that has no intention to harm you. It's almost equally crucial to find one that has the means to protect you from other people who might try to steal your money or personal data.
The first thing you need to do is check if the casino uses SSL encryptions. The technology is designed to secure all transactions of data, so even if a third-party interrupts them, they can't do anything with the information.
It's one of the best security measures we have on the internet and it's fairly easy to see if it's available or not. Most web browsers will automatically mark the casinos that aren't with a label "This site might not be safe to use" or display a similar message when you try to reach it.
There are exceptions, though, so a quick manual check is the easiest way to be certain. Just take a look at the full URL of the casino. If it starts with "https", you're good. If the "s" in the end is missing, you should probably avoid this particular website.
Check the Casino's Reputation
The past behavior is often the best predictor for future behavior when it comes to people and online casinos are not much different. That's why performing a quick google search can help you learn a lot about the casino you are exploring.
You will find complaints about pretty much every gambling site that has been around for awhile, so make sure to dig deeper. A couple of angry customers that are not happy with minor problems in their user experience or the attitude of a customer support representative are not a big deal.
However, a large group of users who had to wait forever to get their money or were somehow wronged by the casino in a major way is a cause for concern. Make sure to avoid any online casinos that have a shady reputation because you might end up losing your money.
Protect Your Login Details
Once you have found a reliable online casino, you've completed the biggest step in protecting yourself. The only thing left would be to stay careful with your login details. Don't use easy passwords like "qwerty" or anything else that can be broken with ease.
Don't open links in fishy emails from unknown sources and don't share your login details with other people. Basically, follow all usual guidelines and use your common sense, so you don't end up losing your money because your account was hacked.
More Interested Games
How to Play Some of the Very Best Board Games for Families