Blackjack is one of the most popular casino table games, if not the most popular, and draws crowds in a casino. Thanks to its popularity, the game has a live dealer rendition that will have you enjoying the game of '21' online. In the comfort of your home, you can play the game together with other live players and a dealer.
Live dealer blackjack game isn't that much different from the land-based game, but we'll get you up to speed with our complete guide. We'll let you know how to open an account and even how to withdraw your wins once you play your hands right.
Step By Step Guide On Playing Live Dealer Blackjack
1. Choose The Best Online Casino
First, you need to find an online casino you can trust. That means the casino you choose has to guarantee your safety and deliver a fantastic gaming experience. A quick tip here is to go for a casino that has a valid license.
2. Open an Account
Once you've settled on a top online casino, the next step is to open an account on the live dealer blackjack site. The process is usually straightforward and takes only a couple of minutes, and you're done! Some of the details you'll need to fill in include your home address, phone number, and email address.
3. Make a Real-Money Deposit
After creating an account, you'll have to deposit some cash so that you can proceed to place bets on live dealer blackjack games. Most casinos have several payment methods that you can use to deposit, and you'll find them at either the 'Payments' or 'Cashier's' section. Deposit your funds, and if there's a bonus, don't miss the chance to claim it right away.
4. Choose Your Live Dealer Blackjack Game
Head over to the live casino section and choose from the variations of live dealer blackjack games available. Don't forget that each blackjack table comes with its rules and conditions. Some of the things to look out for include bet limits, type of gameplay, and the number of players.
5. Place Your Bets
After you've booked a seat at the table, you'll need to place your bets to play. While bets are open, a chip selector will pop up on the screen and help you place your chips on the betting options provided. The dealer will take all bets and deal a hand to every player at the table.
6. Play to Win
The game will play for several rounds, and during the session, you can interact with other players and the dealer through a live chat. The dealer will announce winners for each round, and you'll need to play each hand tactfully if you want to increase your bankroll. At the end of the article, we've highlighted a few tips that will help you win in live dealer blackjack.
7. Withdrawing Your Winnings
Once your gaming session ends and you've been lucky to land a few wins here and there, you can proceed to withdraw. The process, just like depositing, is simple and direct. You'll need to choose the payment method you desire and carry out the transaction. All that will be required is to verify the transaction, maybe through a code, and that's it!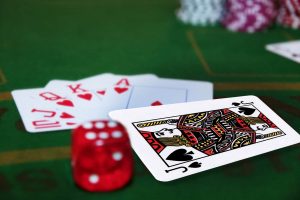 Tips For Playing Live Dealer Blackjack
1. Play One Hand at a Time
Avoid playing many hands at once. To be effective with your approach, concentrate just on the one hand.
2. Choose a Seat Farthest Away From the Dealer
The farther you are from the dealer, the more you'll get to see other players' hands before you play.
3. Do Not Accept Insurance Bets
Players lose upwards of half of their insurance bets on average because of their 2:1 odds and house margin of 5-7%, which is unfavorable.
4. Use an Optimal Strategy
You might have no control over which card the dealer will deal with you, but you can decide how you stake your bets. A strategy plans how you place bets and will be crucial for your wins and losses.
5. Hitting and Standing in Live Blackjack
While playing live blackjack, the most crucial decision you must decide is whether to hit or stand. Realizing when to hit and stand might just be what saves your bankroll.
6. Choose a Live Dealer Game With a Timer
A timer will assist you in calculating your average wins/losses each hour and staying under your budget. It will ensure you are in control of your bankroll.
Author Bio
Hi! I'm Bryan, and I'm a passionate & expert writer with more than five years of experience. I have written about various topics such as product descriptions, travel, cryptocurrencies, and online gaming in my writing journey. The latter is one of my favorite topics, and you can find some of my premium casino content at OUSC.
More Interested Game
How Do You Play Counter-Strike