SEO is one of the most important parts of digital marketing. It combines many different techniques and methods, all of which are aimed to make a website more relevant to search engines and more visible to potential visitors. But just like any aspect of online advertising, SEO can be pretty expensive, especially if your business operates on a small scale.
Don't get it wrong, prioritizing SEO over classic advertisements or other forms of digital marketing is still the most cost-effective solution. It also helps to bring the most quality traffic. Yet, many small businesses try to learn how to do SEO themselves or spend months looking for the best company to hire.
That's only logical, as the number of professional SEO services on the market is really high. Finding the best one according to one's budget and requirements can be pretty challenging, so it's important what exactly to look at. So, let's start with the basics of search engine optimization to give you an understanding of what aspects are the most important ones.
Keywords
Keywords are the separate words or phrases that search engines use to determine the content of the page. Of course, most people гыу generic keywords that are well-known. However, that also means their keywords are widely used by other businesses, creating huge competition.
That's why keyword research must be always done in the very beginning. It will provide you with an understanding of which ones are the most effective for your niche, and how effective they are. Knowing how to do keyword research can save you a lot of extra expenses and potential losses. Especially considering that such research should be done at least every 6 months.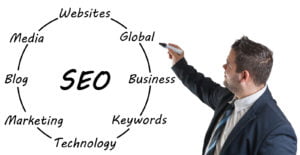 Website Optimization
Website's performance, along with things like server latency, site map optimization, code quality, and other technical details are analyzed by search engines too. Pages that load faster are prioritized more, just like the ones with simple and easy-to-understand page-to-page transitions.
Also, keep in mind that enhancing the performance of your website will bring many benefits in the long run. Apart from its usefulness for SEO, it will also improve the user experience, stability, flexibility, and upgradability of the pages.
Local SEO
Many small businesses are dependent on their location. For example, small breweries that only sell in their region, non-chain coffee shops, local music stores, and so on. Even online shops are sometimes limited to a particular region, as international shipping is unaffordable for them.
But such businesses also have one huge advantage. They have better chances to be shown in search results for a particular area. Provided they did their search engine optimization right, of course. It's just that ranking for local keywords and ads is many times more effective than using general ones.
Finding The Best Service For You
Stated above are the most important and efficient aspects of search engine optimization for small businesses. An experienced company will probably focus on them when working with small businesses. Especially when the budgets aren't high and the terms are short.
But finding the right service for your needs is a challenge itself, even if you know the basics. Here's a guide on how to find a perfect one, without spending too much time.
Look Beyond Top Rankings
The first rule any Internet user should always remember is to look beyond the #1 site on the result page. Of course, the ranking on these pages is a direct representation of the SEO service's skills and abilities. However, paid ads and reviews exist too, so one should not make rash decisions and consider all the options.
Also, if you're looking for a more affordable partner for your small business, it's best to spend a bit more time in the search. Because while the top ones are obviously the best on the market, their prices may bite sometimes. While the smaller and less known ones will be glad to help you out, providing the same high quality but for a much lower cost.
Gather Feedback
The easiest way to get an image of any business is to read reviews about them and gather feedback from their clients. There are many ways to do it:
Google, Facebook reviews
Professional reviews/articles
Asking their clients
Checking the list of partners
Of course, as said before, paid articles and reviews exist. But it's still impossible to fake all of them, so reading most of the feedback will give you a good comprehension of their reputation and professional abilities.
Check Social Media
Checking a company's social media presence and reputation is just as important as reading the reviews. Because any decent SEO service has at least a single social media account, while most of them have 2 and more. Check how they present themselves there, what posts they make, and how they interact with followers.
This is very important because you can get a lot of information from social media. Negative reviews and comments can easily help you discover some negative things about the company. And it works the opposite way too.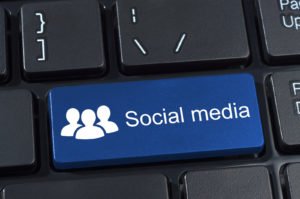 Analyze The Portfolio
Most companies in this sphere have a decent portfolio of their past clients and current projects. Sometimes one must find their past cases manually, but the need to do so is a pretty bad sign in itself. Because any business that is proud of their past works and partners will always try to show them somehow.
Find Their Specialization
Some SEO services specialize in technical aspects, while others are proficient in keywords and link building. To make the most out of such services and your budget, it's in your interest to find the ones that specialize in the aspects you need. As mentioned before, it could be local SEO or back-end optimization.
Also, always remember that a true professional will always keep you updated on the project and will explain everything to you. It not only bears educational value and teaches you about SEO research, but also builds trust between you and the hired company.
Ask For a Consultation
What's the best way to find out whether a company fits your needs or not? To talk to them directly, of course. First of all, it will help you to discover many new insights about their goals and main work principles. Moreover, you can even get a good image of a business by simply judging their communication skills.
Tell them about your requirements and the specifics of your business. Discuss the estimated price and check whether it fits into your budget. Also, ask them what aspects of SEO will they focus on to reveal their efficiency and level of expertise. For example, the best and the most simple questions you could ask them are:
Have you worked with a similar business before? How did it work out?
What professional tools do you utilize?
Do we sign a contract before working together?
What exactly is your plan?
How long should we wait for the results? What should we expect?
Wrapping It Up
As you can see, finding a good SEO company for your needs is simultaneously pretty easy and challenging. If you know where to look, what to pay attention to, and are lucky, then you won't have any trouble. However, sometimes it's needed to spend some time on analysis to find a perfect service. So, take your time and do deep research of all your options before you start collaborating. Good luck!
Related Article