As the e-commerce industry grows exponentially, more and more online shops are being created. According to Shopify, by the end of 2019, the global e-commerce market was worth US$ 25 trillion. However, a serious issue that plagues the industry is the security aspect. There are severe cases of frauds involving e-commerce sites. Apart from real frauds, online scams are also increasing fast.
E-commerce retailers are faced with 206,000 attacks every month. It leads to loss of sales as well as data breach leading to penalties by the government agencies and loss of trust. Setting up an online store needs meticulous planning, and you need to keep in mind the security aspect too. In this article, we will guide you through setting up an online shop.
Assess The Market Potential
Before setting up the online shop, do a keyword search and find the number of average monthly searches for that product. Google's Keyword Planner can help you in estimating the number of visitors for a keyword. You may use various factors, like geography and negative keywords, to arrive at the required figure. When selecting a keyword, you can also find the competitiveness for that keyword. There are various KPIs, like volume, CPC, traffic, etc. that can suggest the extent of profitability of your product.
Another option is to search Google Trends, which can give an overview of the number of searches for your keyword segregated according to region. You can also undertake online research and find out the market for a product in a region. Various research agencies can help as well through off-the-shelf or customised reports.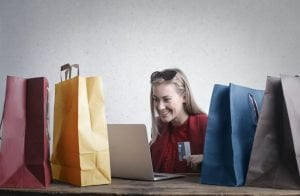 Evaluating Options
Once you have researched for the keywords and assessed the market, you need to finalise the products and services to include in your portfolio. Initiate a competitive analysis by finding out the number of competitors for that product. If you find several with reasonable business, you must check that the sale of that product is consistent. However, it does not necessarily mean that if you have a niche product, it will not affect the sale. But you need to have an adequately documented plan to make that happen.
You can also initiate a survey by providing a sample of the product to your friends and family. After using the product, request them to fill a survey form that you can easily create with SurveyMonkey.
Design A Business Plan
Once you have finalised your portfolio, you need to create a business plan. It must start with the buyer person and the target market. The plan should be detailed enough to include your goals and objectives apart from directing a mission and vision of your business. It must also have an overview of the internal and external factors that could affect your business. Understand your strengths and weakness and have a detailed analysis of your competition.
Next, you must have a comprehensive marketing plan along with the sectors where you will invest your resources. Given that most of it will be online, you need to recruit an experienced digital marketing team or recruit an external agency to help you. Logistics and operations will form an integral part of your business. You must have a co-ordinated plan for that as well. And, you need to have a break-even analysis along with a forecasted profit and loss statement for the year.
Branding
You must name your business and select something that is in line with your business objectives. Also, have the keywords in mind when naming your business. You must also check whether the domain name is available through various online checks. Then hire a graphic designer or an agency to create a logo and have a branding guideline for your business. Keep the colours in line with your branding guideline. Remember that the logo is something that your prospects and customers will bear in mind about your business.
Set Up The Online Platform
Once you have created a structured plan before you embark on your online shop. Select a proper platform among the popular ones. Do undertake a cost-benefit analysis for each of the platforms before choosing one. You may also take the help of a seasoned professional or a web development agency. Always keep in mind that you must consider the website designing best practices when creating your site. You may opt for chatbots to help you in collecting qualified leads for your business. Suitable pop-ups can also help. Do have the website content written by experts. Once the website is created, you must host it with a renowned hosting services provider.
Install SSL Certificate For Better Security
According to data by SSL Labs, around 72% of surveyed websites have inadequate protection. Moving your site to an HTTPS is crucial as it can encrypt the communication between your web server and the visitor's browser. If you are having unlimited subdomains for your business, it is suggested that you procure for Wildcard SSL certificate securing unlimited subdomains. Moreover, browsers have been signalling non-HTTPS websites as "Not secure" in line with their objective to keep internet surfing secure.
As it is an e-commerce site, it must adhere to the PCI-DSS norms that require you to have stringent IT policies in place and have a secure website to carry out financial transactions.
Market Your Store
You need to market your online store through multiple avenues. You need to have compelling content to help you with marketing. Always have a company page at social media sites, like Facebook, Twitter, Instagram, etc.
While marketing it online can help, you may also carry out offline techniques like handing our gift vouchers or undertaking shock promotion campaigns. Television advertisements and sponsorships are other avenues.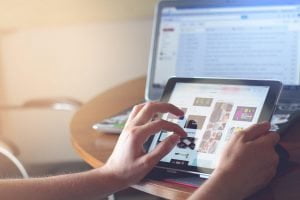 Conclusion
Starting an online store may seem to be easy, but it involves an array of steps that you must follow to ensure your venture is a success. All your plans can go waste if you do not undertake necessary security policies. The article has a detailed plan to make your venture successful. We hope that this article will provide a clear roadmap on how to start your online shop.