You've heard of window shopping, right? However,this form of browsing has become way less popular.  These days, it's digital browsing.  Which can prove a problem when you're trying to get more people to physically visit your stores.
Digital browsing is becoming a popular pastime of the modern consumer and as with window shopping browsing stores virtually before buying what you're looking for, 'digital browsing' is what most consumers do nowadays. Consumers go online to research what they want before even leaving their homes and going to the store.
Today's consumers make comparisons between competitors and choose the one that resonates with them the most. Once they've done this 'digital browsing, they go to the physical store to pick up what they purchased online or perhaps even have their purchase delivered to their homes.
We live in a time driven by customer satisfaction and any conveniences afforded to consumers, will gladly be received. The reason consumersspend time 'digitallybrowsing' before visiting a store is to make sure they have found exactly what they're looking for without wasting the trip, only to be disappointed.
Creating a solid, digital marketing strategy has gone far beyond only being available for online business. Interacting with consumersbefore they make a purchasing decision is paramount if you are to see feet through the door of your stores.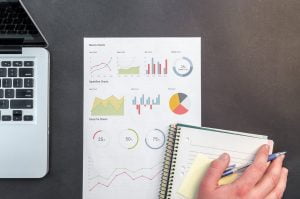 How To Use Digital Marketing To Drive Foot Traffic To Your Stores
Digital marketing has become a strong contender in raising awareness of brands. Consumers want to feel as though they are heard, and that the products and services they buy, are made specifically with them in mind.
Here are a few points to keep in mind when trying to get more people into your physical stores:
Build an online community – Many businesses have a presence on the main social media platforms in order to create a line of communication between them and they're consumers and potential consumers. Use the objectives of your brand to determine what kind of groups you can join online to be able to have the conversations you want to have with the people who want to talk to you.
Get an email list going – People spend so much time on their phones, that they even read their emails on their phones. On your website, in addition to having all the links to of your social media channels, you need to prompt visitors to share their email addresses with you in order to be the first to hear about any promotions you might be running in-store. You can also ask for their emails in person at your tills.
Localise your SEO – Most people browse the search engines to find a local business they may want to visit. When someone wants to buy something from a store, they will definitely opt for the store they found online as it gave them a clearer idea of what type of business they are. Ensure that all your online profiles have your business address in order to be considered when a search for a local business is done. Create a Google My Business Account and push for more online reviews – the more feedback you have from consumers, the more other people will want to choose you. Another thing that needs to be considered is including keyword in your domain name, this will kick your Seach engine visibility. There are a number of websites that list domain names and domain name value.
Start blogging – Blogging is the go-to for most consumers wanting to learn more about the solutions they are looking for. Blogs are also a great way to speak with your target audience in a more conversational tone than an advertorial. You're able to show the personality of your brand while informing the reader, and therefore, create credibility for your business in your industry. When consumers get a sense that you know what you're talking about, you become top of mind whenever they want your product or service.
Give tagging discounts at check-in – Discounts draw interest. You can link your physical store with your digital store by offering a discount to anyone who posts a check-in and tags your store when in-store. Another way you can encourage people to come to your store is by offering specials to anyone in-store who uses your app.
Order online, pick up in-store – Online shopping has become one of the main ways people buy anything. Food, shoes, clothes, they'll buy it all online. You can offer the option for your consumers to order online and do a physical pick up in-store.
Cover Image Credits