In every school, be it kindergarten or elementary, students get projects for making a family tree, to help them learn about their family origins. The use of family tree templates can help kids learn a lot about who they are and where they come from. Kids can create their own templates using MS Excel, Word or Google Sheets, depending on their requirements, or can download one of the Free Family Tree Template & Editable Family Tree Template.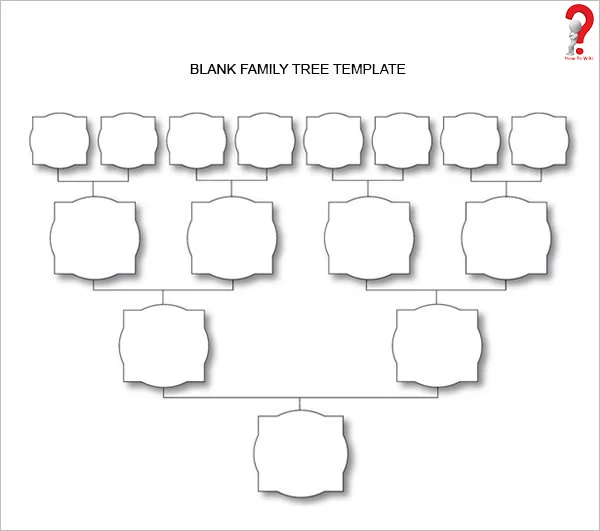 How To Make Family Tree Template In Word Doc
To make a family tree template in Word document, you need to open a new Blank Document in Microsoft Word.


Go to New > Blank Document
After that click on the Insert option and from the main toolbar. From the drop-down list select the SmartArt option.

A dialogue box will pop up with various options to get started, select the option "Hierarchy" or "Organizational chart" from the list of option. After you select, the Microsoft word will insert the chart onto your page for editing.
The chart may show 2-3 generations, insert more boxes for more generations.
You can add Family photos to the tree, to make it more fun and interesting. To add an image on the box, click on the image icon and when the dialogue box opens, select "from file". Now you can add pictures from your desktop.
As the family tree grows, make appropriate changes into the image, make it portrait or landscape as per need.Select the "Layout" tab and then select "Orientation", from which you can change the orientation of the image.
After you are done, save your file, or take a printout, whichever suits you best.
How to Design Family Tree Template with Siblings
Large Family trees which include your relatives and siblings contain an elaborate description of a large and long lineage of a family wherein the names of all the member could be written down. This will make your kids fascinated towards their past and the past of the families of their parents.
How To Make Family Tree Template In Excel Sheet
Open the MS Excel application in your computer, and then open a new blank worksheet
Click on File > New > Blank Worksheet.
Go to the Insert option in the menu toolbar, and then click on the SmartArt or Chart Option. A dialogue box will pop up, and from there you can select what kind of chart you want to enter.
For making a smart chart for your family tree, you must select the "Organizational Chart" option to insert a hierarchy chart.
Next step would be to start editing the chart and enter the names of your family members. You can even add their pictures by adding images to them.
After you are done editing if you require to add more generations, just add more boxes into the image and you would be good to go.
After you have completed the chart, you must save it and take a print out to present it to your teacher or whoever gave you the project.
Steps to Make Online Family Tree Template Google Docs
You can add online templates in google docs by making them in google sheet and then adding them or using one of the templates provided in this post.
How To Make Family Tree Template For Kids
Large templates of Family Trees are good for kids who would like to keep themselves busy by researching on their family. It will make them curious, and they will take interest in family history. Here are many templates to download and print of interactive family trees, you can print them and give it to your kids to keep them busy.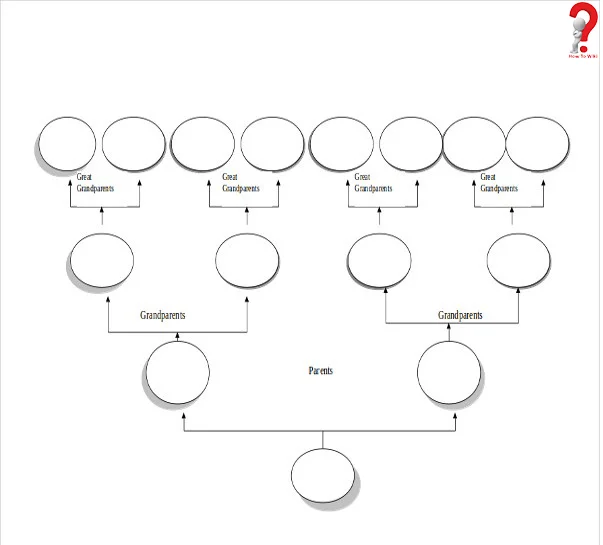 Steps To Design Blank Family Tree Template
the benefit of a family tree chart is that they provide a sense of pride in the family heritage and documents the long line of family members. who came from where, and who married whom, this all can be easily documented in a family tree chart.
Here is a video that might help with the making of a Family Tree in Microsoft Word ~
These templates are useful to be kept as a family history document and can be used to tell you kids about the family heritage. You can easily know the background names of the ancestors of a family with the help of such family charts.
To know more or to ask any questions, you can comment down by providing your name and email ID, we will be happy to respond. And don't forget to share this post if you liked it on your social media so that your friends could also take advantage of them.
More Google Related