Whether you have a crammed-up little room or your room needs a re-vamping, a Bedroom Decoration never hurts anyone. I know how irritating it could be when you come home from a tired day at work or school, and you find out that you still have that boring old room that doesn't have a taste at all.
Some of us do not care about how our room looks, because who has time for the remodeling and nobody likes to spend a huge amount for just a paint job. This is why I thought why not I do a post on Bedroom Decorating Ideas which I have applied while I remodeled my bedroom in just three days. I did something with my kitchen too, but that is a story for another time.
Bedroom Decorating Ideas On A Budget 
So let us begin with our journey towards a better-looking room, shall we?
What you need –
Presence of mind and a little creativity

Knowledge of simple tools like a hammer, nails, and measuring tapes

Some antiques, which you can easily find in yard sales or eBay

Decorative items like a painting, flower vases, DIY items

Paint boxes of your favorite colors for your walls plus brushes of different sizes.

Your time (start this project on a weekend maybe?)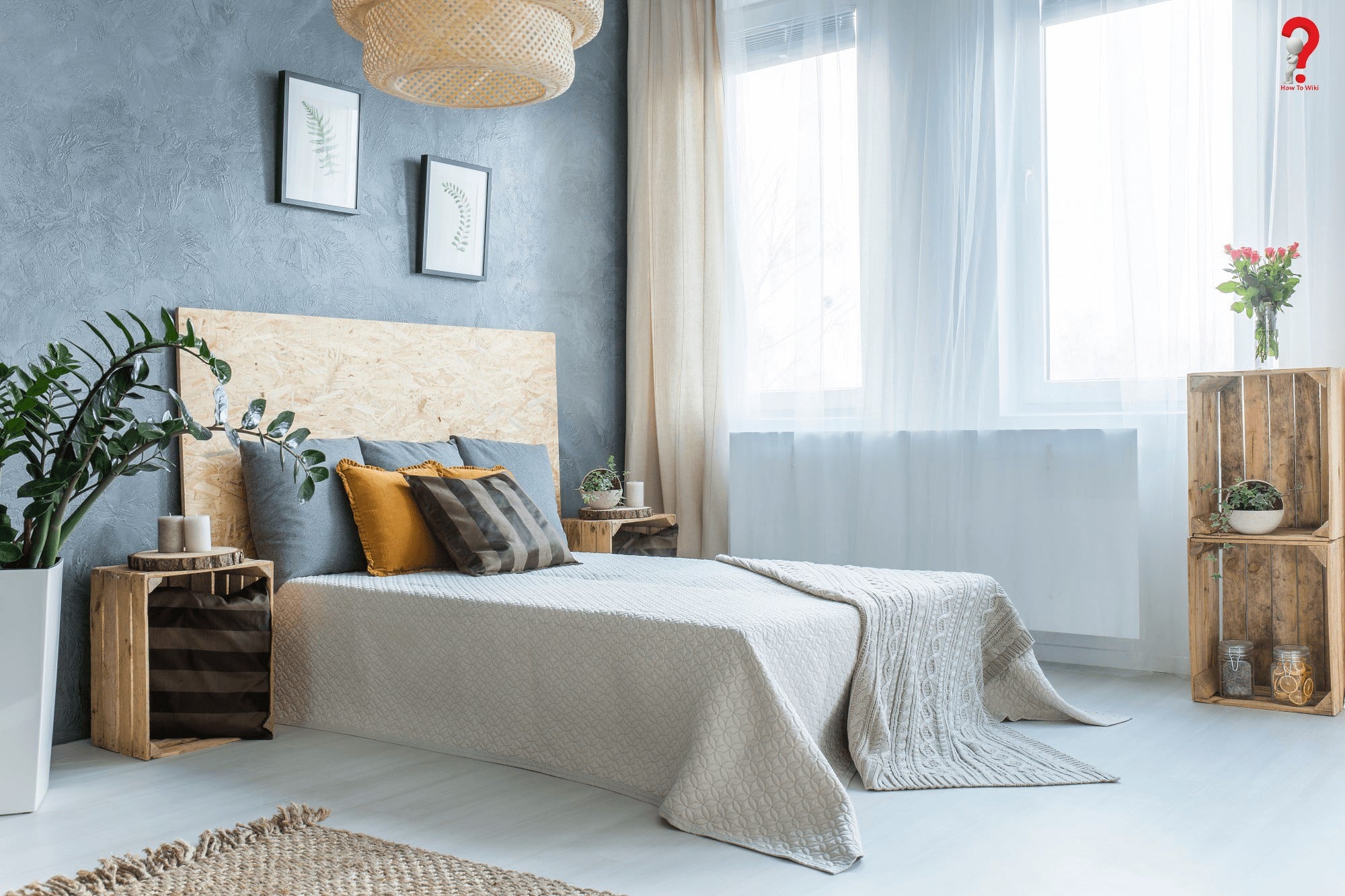 You can add other things according to your budget and need, like a new bed if your old one is about to die, a shoe rack, new lights, ottoman, and other things that you want to include in your room.
Cheap Ways To Decorate Bedroom
Step #1 Start with Planning, Gathering, Cleaning, Discarding.
For steps in one? Right!
Planning

–
Like any school project, this also needs a certain level of planning. You must know what you want to do with your room, and to what extent you are going to take this project. Is this just for cleaning, or do you want to change the whole look?
These are some questions that you must answer to yourself before you begin.
If you just want to clean your room and add some new item, you can just skip a few steps in the beginning, apart from the cleaning step.
Gathering

–
Gather all your belongings in one corner of your room, or better, take them out of your room. Completely empty your room so that you could see how much space do you have and you can make a mental picture of what and how things could be put to make it look amazing.
Cleaning

–
Use various tools like a broom, dusting cloth, glass cleaner, sandpaper, and other stuff you know about to clean every corner of your room. Clean your windows and mirrors using glass cleaners and microfibre cloth. If you a lot of gunk on the glass, I have already written a post on it (Clean your Windows and Mirrors). Clean your walls with sandpaper to create a fresh base for new paint. Clean your bed (inside and outside), chairs, tables, and even cupboard. Clean your carpets with safe cleaners.
Discarding

–
This could be the time consuming but the best step in your remodeling. Here you throw away any item that you have not used for a long time, and/or will not be using any time in the future. These may include broken items, old pens, books that no longer are of use, and other old things. You can easily sell those items that you do not need but are valuable, like your old games, and books.
Step #2 Gather Inspiration for your room
Look online, at home decor magazines, and other sources to look at what style would suit you best. You can select something more down to Earth like white walls, with moderate colors, or you can choose something more popping like dark walls with bright furniture. My personal favorite a blue and gold finish which is easy to look at and every color that I introduce in the room blends easily.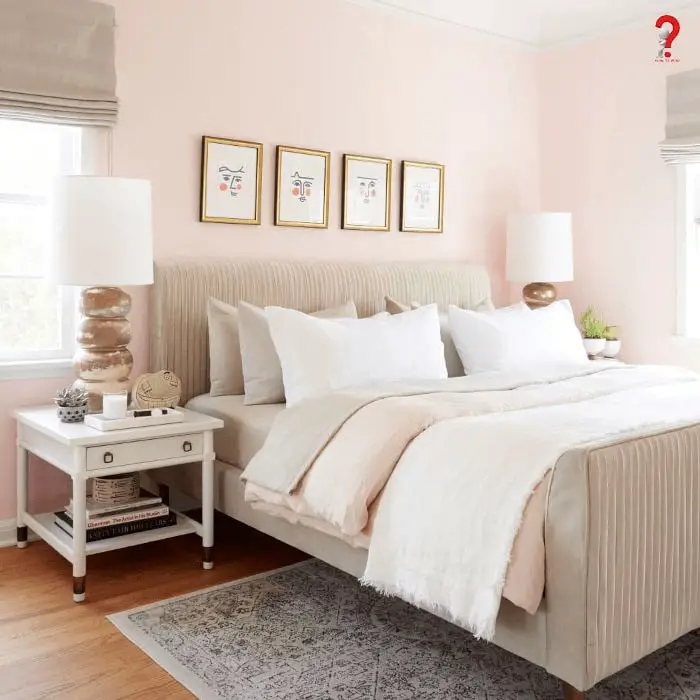 Step #3 Make a list of what you need in your room
It is more like what to buy and what throw list. Think about your selection in the last step and then make a list of what you need to have in the room to make it look more representable. You can even write about the things that you are going to repurpose, like using an old side table as an ottoman, or the old canopy which now has a hole in it, into a curtain.
Step #4 Run by the rules that you want to set during the project
The first rule – Don't spend a lot of money. Period. For me, this was one and the only rule that I wanted to follow. Because the purpose of the remodeling was to keep it as cheap as possible. So, what are your rules? Do you want to stick with a single color? Or do you want to stick to a single style? Or you want to randomize a little? Write it all down.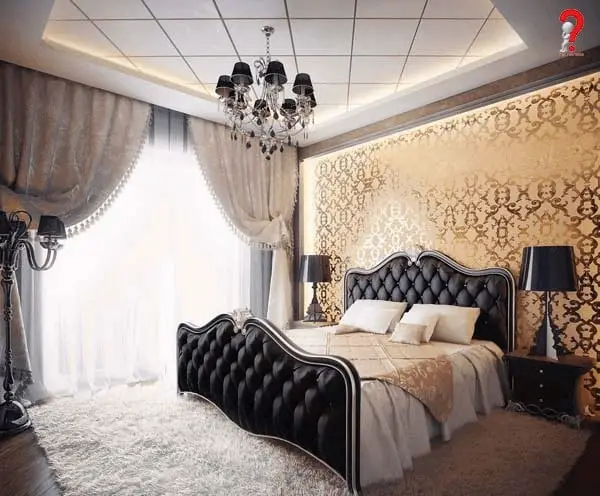 Step #5 Map out what you can do, how much you can do, and what are your limitations
Timing – This is the biggest issue with us working crowd. We have limited time, that is why I did my project in Christmas holidays (shot two deers with one arrow there). So plan this project when the time gives you permission to get involved completely, instead of running around doing random stuff.  

Commitment with your choices

– Do not keep changing your plan in middle. Don't think like "Oh! I like this chair in blue color, maybe I can add a pop of color in my all grey and black decor

Decide the flooring you want according to what you have

– Changing the flooring will definitely increase your budget. If you have wood floors, then you can add some rugs or carpets.

BUDGET

– Capitals, because it is important to remember. Go with how much you can spend, not with how much you need to spend. If you need extra money for something that your really-really want, then either you can look it on eBay or search for it in a flea market.

Space and Organization

– Keep in mind how big your room is, measure every detail. If you want a table in your room, take exact measurements for how big you can fit in there.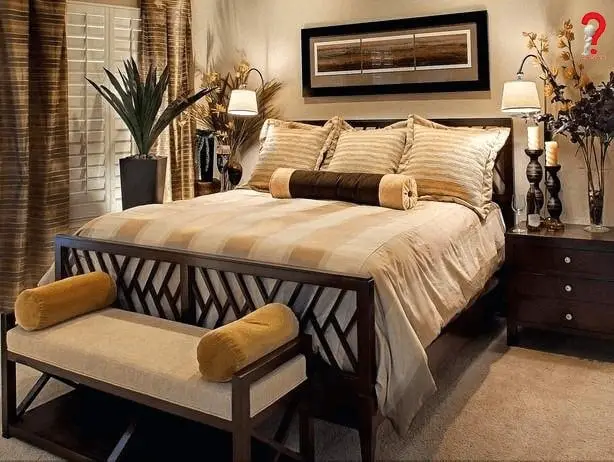 Bedroom Decoration Ideas
Here are some really good tips from and my friends –
Set designated areas for different work
1.Vanity area – Set up a mirror on the wall instead of getting a dressing table to use less space, and keep your things like a comb, makeup, and other things in your cupboard or side table.
2.Desk area – Desk area needs to be separate and away from the bed to enable you to focus on your work more. Make sure to use the table that is size appropriate. Using too big or too small table will just make the balance off.
3.Bedside Area – To make your bed always look tidy, consider buying a bed with built-in storage box. This will help you store your blankets, extra beddings, comforter inside the bed when not in need.
4.Sitting Area – When your friends come to visit you, and you do not have enough room to sit, it could get awkward as half of them will have to sit on the carpet. To avoid this, add a sitting area in your room. If you have a smaller room, then you can get some stackable chairs or stools to use when someone comes to visit you.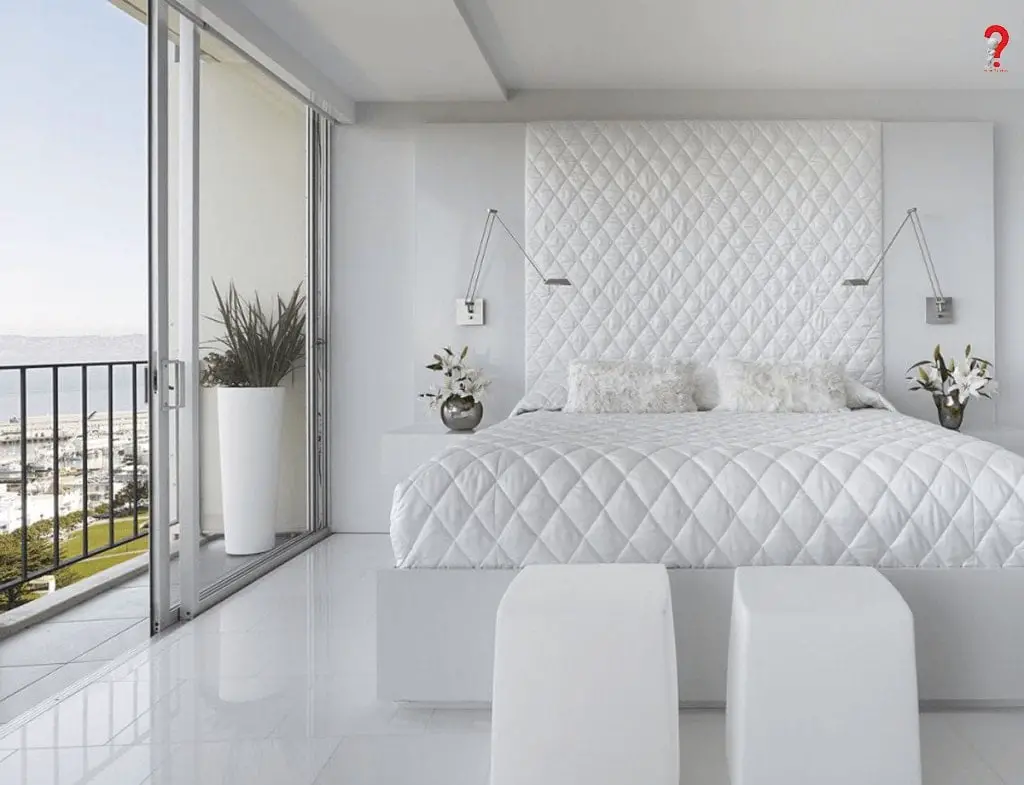 How To Decorate Bedroom Walls
Final verdict –
The two main aspects of your remodeling projects – Personal Style, Color choice.
These two things determine the look of your room when it gets completed. You want your room to look like it belongs to you. That is why, while planning try to use your personal views on things instead of just copying a template room design. You can also use some Homemade Wall Decoration Ideas For Bedroom.
To make it look like your own, choose the color of the room according to your style. Do you like to keep it safe or do you like to take risks? The answer will tell you about your style. If you like to play it safe, and want more options and have the freedom of changing things, then you must choose basic colors, or neutral colors like white, sky blue. Add in furniture with the same colored polish, and you are done. But if you like adventure, and would like to take the risk, then you must go for some punchy look, with a dramatic appeal.
DIY Bedroom Makeover Ideas
Everything is done – paint, furniture, separate areas. Now what? Now you accessorize. You can either buy some items from the market like Ikea, or flea market, or you can DIY your own decorative items.
If you want to DIY, here are some of the tricks that I love –
Make cute throw pillows using your old t-shirts

. You can find the tutorials on YouTube. These throw pillows could be used in the sitting area, for your sofa, or you can even set them on the rug to have a play area in your room.

Make flower pots using old cups

. You can use them to keep little plants in your room. It will add some touch of green which will enhance the look. You can keep little cactus plants if you are a busy person and cannot take care of them much.

Posters or painting

. No, you do not need to be an artist to do so. You just need a few items like a canvas, poster colors, and a cute design to copy. Make it, let it dry, and hang on your wall.

If you have an empty space on your wall that doesn't look good or is out of place, then you can add a charcoal board there. You can either purchase a hanging board or get a charcoal board paint.

An inspiration wall

. I have one in my room, and it is the best idea ever. I put up my goals and achievements there, and I even write motivation quotes to "hang in there"

Faux fur Chair for that chic look

. If you have all white room, then you can add this into your room. Use a white fur cloth and wrap up the seating of your chair to make a faux fur chair in no time.
If you have any other tips for us to include, please write to us in the comment area. Do not forget to share with your friends the ways to decorate their rooms.