Cleaning the mirrors and glasses of your home can be a very satisfying household chore, but isn't it frustrating that when you are cleaning the house intensely but streaks are always left from the cleaning process on your glasses. The trick for having spotless mirrors and glasses is to use the right cleaning solutions and materials. Having appropriate cleaning tools to clean a mirror is necessary to have a spotless and streaks free cleaning of your mirrors.
How To Clean Mirror At Home
Tips for cleaning mirrors of your house ~
Bathroom mirrors may accumulate sticky types of buildup, from hairspray, water splashes, or toothpaste and more. Wipe it off with a clean dust cloth before using the following step ~
Use a cotton swab dipped in rubbing alcohol to remove toothpaste and watermarks

Spray on any cleaning product of your choice, like Windex, on the  mirror and wipe off with a fiber cloth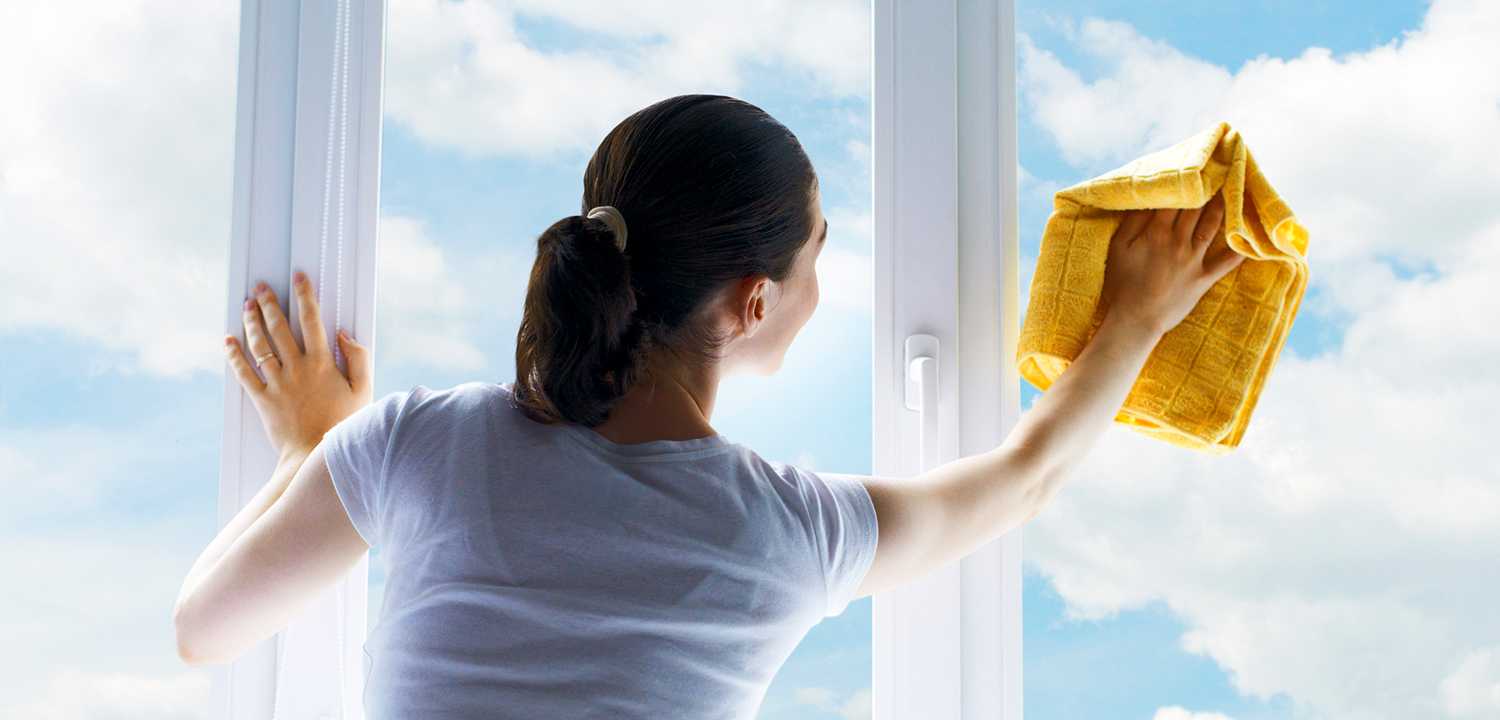 Method To Clean Mirror Without Streaks
Get the cleanest windows and mirrors ~
Here is a video that might help you
How To Clean Mirrors With Vinegar
You can make your own cleaning solution. Here is how ~
Mix one part of vinegar with four parts of warm water in a bowl or directly into the spray bottle

Mix a tiny bit of dish soap

Shake well
Spray this solution directly onto the mirror and wipe off using a clean microfiber cloth or a newspaper.
Steps To Clean Mirror Without Windex
Clean your mirrors without Windex ~
You can always make your own own affordable and effective cleaning solution like one that we used before, OR you can try this –
Add dish detergent to a bucket of warm water

Mix a few teaspoons of lemon in it to help remove dirt

You can also add half a cup of ammonia or white vinegar
The tools that you need include ~
> A squeegee
> A scrubber
> Hand gloves
Pro Tip – Use a crumpled newspaper to remove the streak marks, it is more effective than a squeegee or a microfibre cloth
How To Clean Camera Mirror
To clean your camera mirror you can try the method that this person is describing in this video ~
Clean mirrors surely look good, but the effort it takes to clean the spotless and streak free is too much. If you are someone that likes their home clean, then you must make sure to clean your mirrors too. Use this guide to know about the cleaning tools that most housewives use to clean their house effectively and easily.
I hope that these methods were helpful for you, if they were, don't forget to share this post with your friends!