The services provided by USPS Customer Support is one of the best customer care you can find. The United States Portal Service is an agency which works independently and is responsible for providing physical mail services in the States. If you have any issue regarding your delivery or any postal service, you can call the Usps Customer Service Number and they will resolve your issues in minutes.
About USPS ~ It is an independent Postal Service of the executive branch of the US Federal Government, responsible for providing postal service in the US. The headquarters of USPS is located in Washington, D.C.
Ways To Contact USPS Customer Service
There could be many reasons for looking for a way to contact your Postal Service provider, customers may write to express a concern or request some assistance like ~
To track you USPS Mail

For Informed Delivery

To schedule a hold on your mail or to schedule a redelivery

To calculate postage

For locating a post office nearby you

Looking up a ZIP Code

To change your postal address

For ordering shipping supplies

… and more
There are various ways by which  you can contact the customer service executives in USPS ~
Method # 1 USPS Customer Service Phone Number
To talk directly to a customer care representative, you can call on 1 (800) 275-8777, live Usps Customer Service Hours are 8 AM to 8.:30 PM EST on Monday to Friday and and on Saturdays from 8 AM to 6 PM EST.
For other numbers ~
Technical Support –  1 (800) 344-7779
Sales – 1 (800) 610-8734
Delivery Tracking – 1 (800) 222-1811
Method # 2 Usps Hold Mail Service Online
You can visit the website of USPS to file an online complaint or for other queries. VISIT THE WEBSITE
Online USPS Customer services are available for all and you can directly go to the dedicated page for each query. Here is how you can contact the Customer Support online ~
Step 1. Visit the Customer Support page of USPS customer service Customer Support Contact Page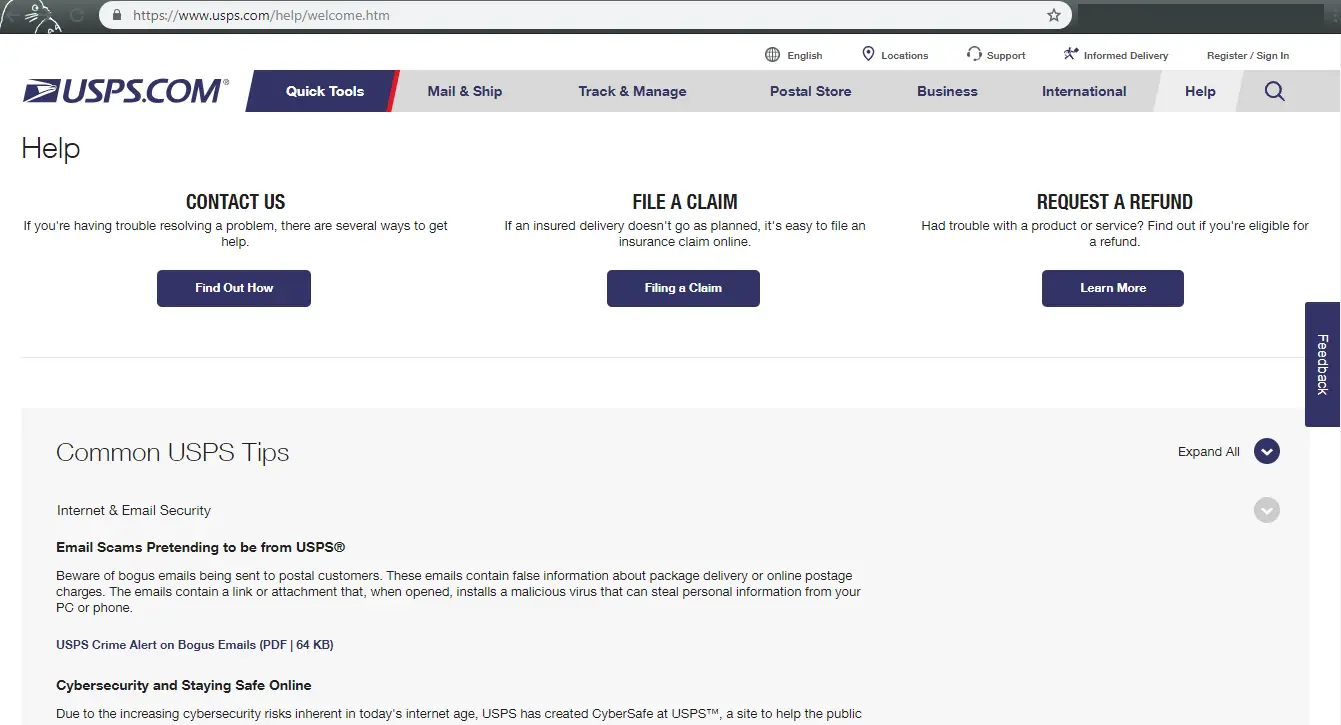 Step 2. After that click on the topic, you want to get help on, whether it is to file a complaint or to request a refund. Or it is just a simple query.
Method # 3 USPS Customer Service Email
If you have a problem with your mail service, like an issue in delivery, or you just want to file a complaint about the package that had been delivered at your place, then you can write an email to them, which in future will act as a reference of your complaint. You can write them via email by visiting the EMAIL US Page. Do not forget to mention your name, delivery number and date and time of delivery.
Other Methods to file your complaint ~
You can file your complaints via other methods too, like write them a letter and post it to their physical address. Or you can visit their social media sites for a better and fast response.
Method # 4 Write a letter to USPS ~
While writing your letter, do not forget to mention your contact information so that they can reply to as soon as they resolve your issue. While writing the letter, write about your query, why you are writing, and what are your concerns.
You can send this letter to –  United State Postal Service, Office of the Consumer Advocate, 475 L'enfant Plaza SW, RM 4541, Washington, C 20260-2200
Method # 5 Write a tweet including a mention to them, and your query ~
You can either visit their twitter page or mention them with their tag – @USPS. Twitter Page of USPS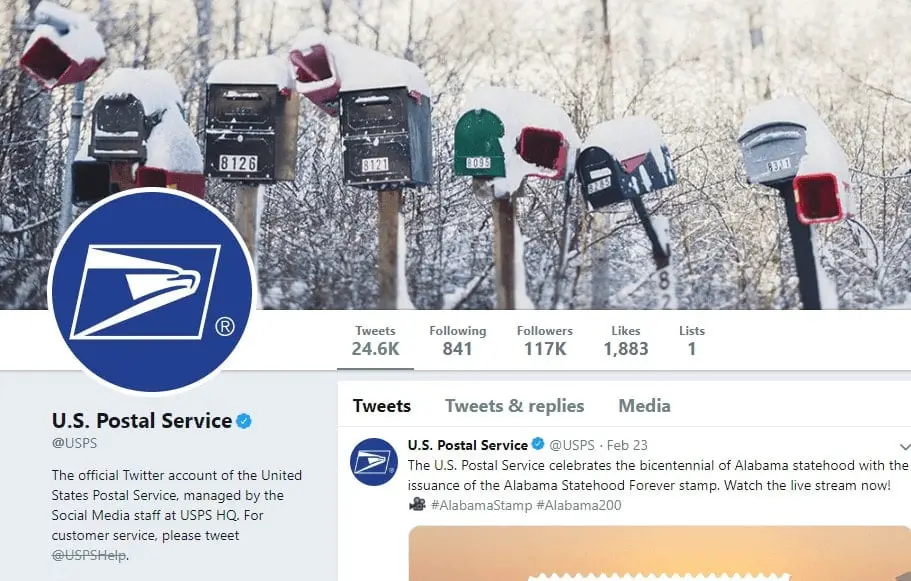 Method # 6 Mention your problem in Facebook Messenger ~
Visit their Facebook Page – Facebook Page of USPS
Conclusion
You may visit the Contact Us Page for other options on contacting the customer care. The United States Postal Service contains various additional services that they offer to their customers free of cost, like Hold Mail, Change of address, and more. If you want to know more about the services, you can visit the FAQs Page Of USPS.
For information on contact service for other companies –
Contact Verizon Wireless Customer Support
Contact PayPal Customer Support
Contact Comcast Customer Support
Contact Spectrum Customer Support
Hope you found what you were looking for, we would appreciate it is you will support us by sharing the post with your friends. Just click on the buttons provided below!!