Going on a Vacation? Have you put your USPS mail on hold while you are on vacation? You can always check your emails when you are away on a trip, but what about your physical mail? You must not forget to put them on hold while you go out for vacations. With advance notice, U.S. Postal Service can help by temporarily holding your delivery packages until you return.
Remember that USPS only holds your mail for a minimum of 3 days and a maximum of 30 days. If you plan on going out for longer than that, you can try the USPS forward mail service they have provided, and get the packages delivered to a temporary address.
Why You Must Put Your Mail On Hold?
You do not wish to lose all your important letters and parcels right? As someone who would not like to lose things, you must know how frustrating it is to lose even a single letter from your electricity company. It is the most secure and convenient method to hold your mail to the U.S. Postal Sevice department as not only they secure your mail, but also it costs nothing. And after you return, you can always collect your things from the post office yourself by applying for USPS hold for pickup or have them deliver at your address.
How To Put USPS Mail on Hold
The U.S. Postal service allows you to enjoy USPS Hold Mail service that you can register for on the official website of USPS which is usps.com Before you request for the USPS Mail Hold service, you must check whether it is available in your area or not. For that Visit the website and fill up the form.
Tip: The hold service requests have to be made 30 days in advance.
And upon your return, you can either get it delivered to your home or pick it up yourself.
There are three ways to hold your USPS mail, In Person, Online or By Phone
In Person: You can visit your local post office branch and fill out the form by hand for requesting them to hold mail service or you can also ask them to forward your mail to other temporary address.
Online: Go to the USPS website for filling up the form online. USPS hold mail service online will save your time and with the increasing use of technology everywhere, this seems a legitimate way.
By Phone: You can call the customer care executive of your U.S. Postal Service to ask them to hold your mail until you return back from your vacations. Be sure to give correct information and spell the address and names carefully. U.S. Postal Service contact number is 1-800-ASK-USPS (1-800-275-8777).
Here is How You Can Put Your USPS Mail on hold Online
Step 1. Go to the website of U.S. Postal Service upsc.com, register on the website. After that, go back to the homepage. You will see a Track and Manage option on the top of the page, click or tap on it.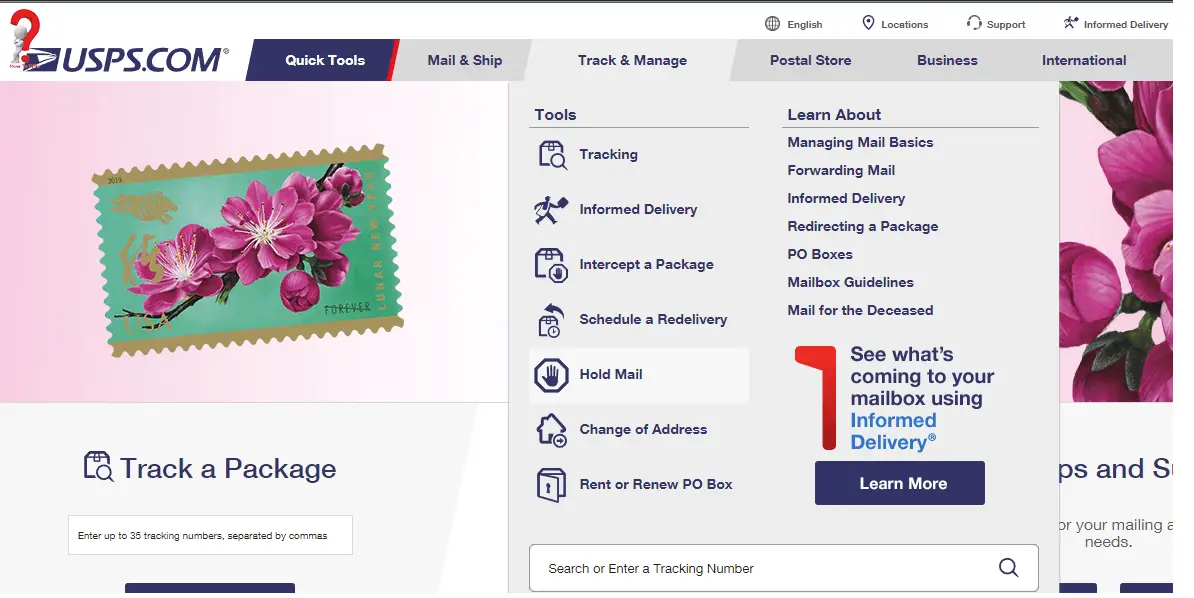 Step 2. On the drop-down list, you will find the Hold Mail option, select it. It will redirect you to the page where you will find USPS Hold Mail Form, start with filling up the section for checking if your area has the option for holding mail.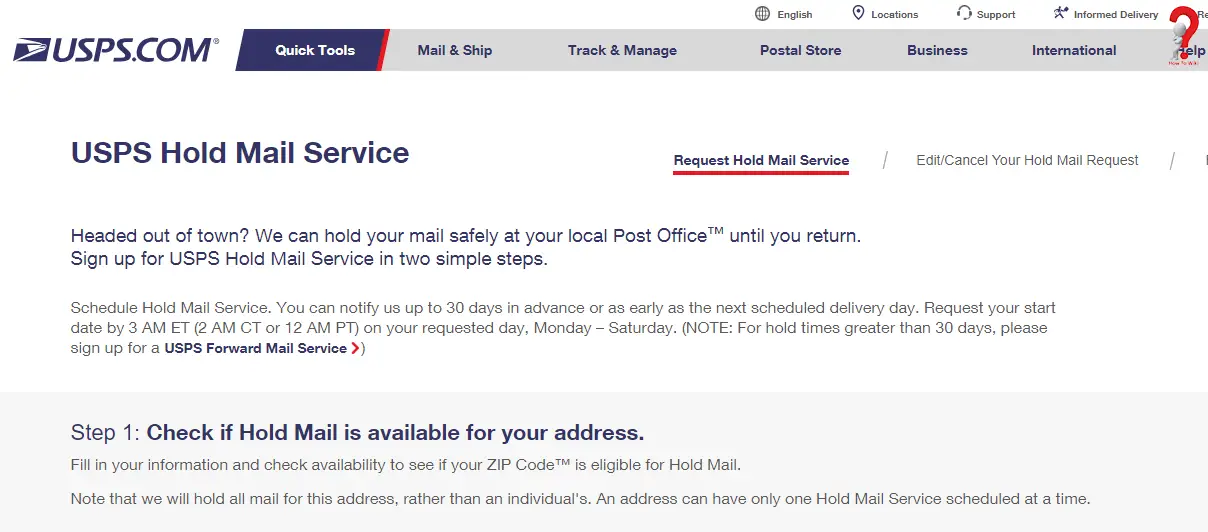 Scroll down to fill the form to fill your address information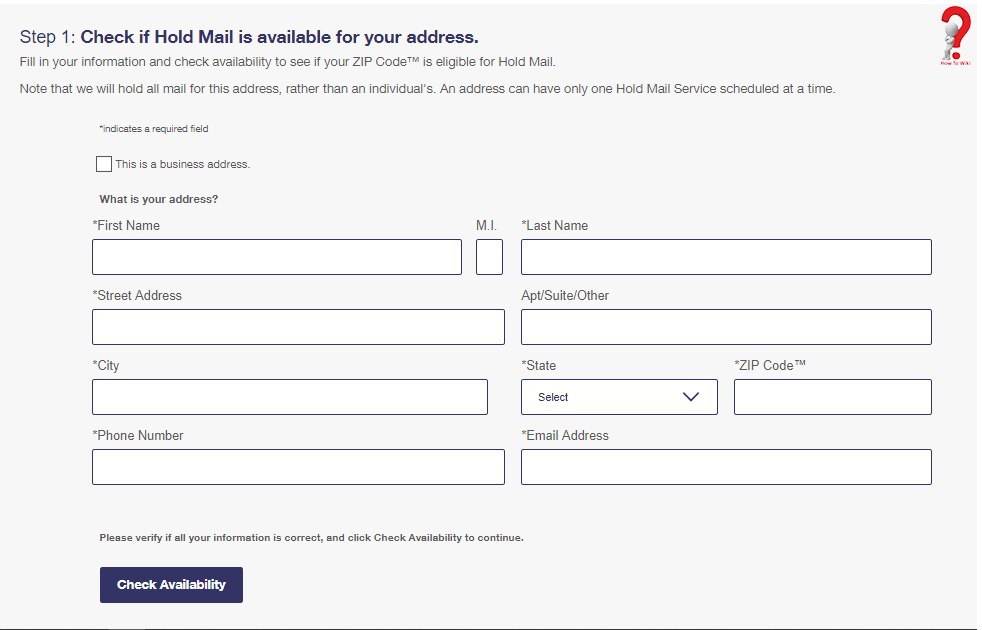 Step 3. If USPS has options for USPS vacation hold in your area, continue to fill up the form, enter the dates, instructions, and after that click on schedule hold mail.
Useful Tip: You can use a Mailbox that is secured with a lock system, in case one of your letters get delivered by mistake. You can also ask one of your neighbors to keep an eye for your mails. You do not want your important documents to be soaked in water in case it rains, right?
Here is USPS customer service information in case you need some assistance regarding the online submission of your form or regarding the delivery of your mail.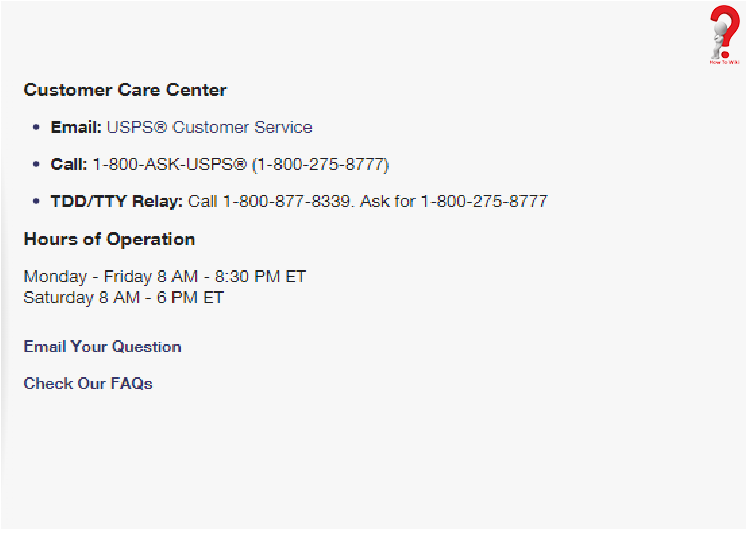 You can also try other methods so that you do not lose your mail when you are
on vacation, like forwarding your mail to other address or changing your address temporarily. For that, you can try our other posts on How to Forward your USPS mail.
If you have planned a tour or vacation with your friends or families, you mail must not get lost in your absence. You must plan ahead and use the USPS Mail Hold service and get all your mail once you return back home. It is suggested that you register for the service as soon as possible, at least 30 days prior to your vacation plans so that they could help you.
Hopefully, you found the answer for the process of USPS hold mail request, for more information you can write a comment and we will reply as soon as possible. You can share the posts on the social networking sites via the links provided for ease.