For various reasons, several people reach out to Bank Of America Customer Support. If you are someone who has some issues regarding their account at Bank Of America, we have all the information regarding how to contact them. The information includes contacting them via social media, through email, writing them  a letter and all the Bank Of America Customer Service Phone Numbers.
Bank of America's customer support can help you in various topics. You can get help regarding Fraud, change of PIN, Technical support, for reducing interest rates, and many more. All you have to do is follow the simple instructions to contact the agents at the bank's customer support. They all are always there for you, to help you in the moment of difficulty.
Ways To Contact Bank Of America Customer Service
Customers usually contact the customer service at BOA to ask some common questions like
"I recently tried to open up an account online, but I cannot complete the whole process"

"Why does it says unavailable to me when I sign in to the online portal"

"How long does the bank holds the tax refunds if you want to take out cash"

"How can I block a transaction"
For all these kinds of issues, or any other issue that you might be facing, BOA has various designated contact numbers that you can use.  
Bank Of America (Boa) Customer Service Number
The main customer service that BOA agents could be contacted at is 1 (800) 432-1000, and you can call at it Monday to Friday between 7 to 10, and on weekends between 8 and 5.
When you call, the automated answering process will ask you to enter your telephone access id, card or account number, you can proceed with you call if you enter the correct information. Say the service that you require before you can continue with your call.
To get the live person on line in fastest way, Press 0#, then 0#, then 0, then 1, then 0#
You must listen to the whole list so that you do not miss any step.
Tip: The best time to call the customer service is at 7:15 in the morning
If you are travelling, and you want to contact the Bank Of America from there, you can call on the International numbers.
1 315-724-4022
Remember that international call charges may apply
For credit card users, the international number will be -1 757-677-4701
And for debit card users – 1 315-724-4022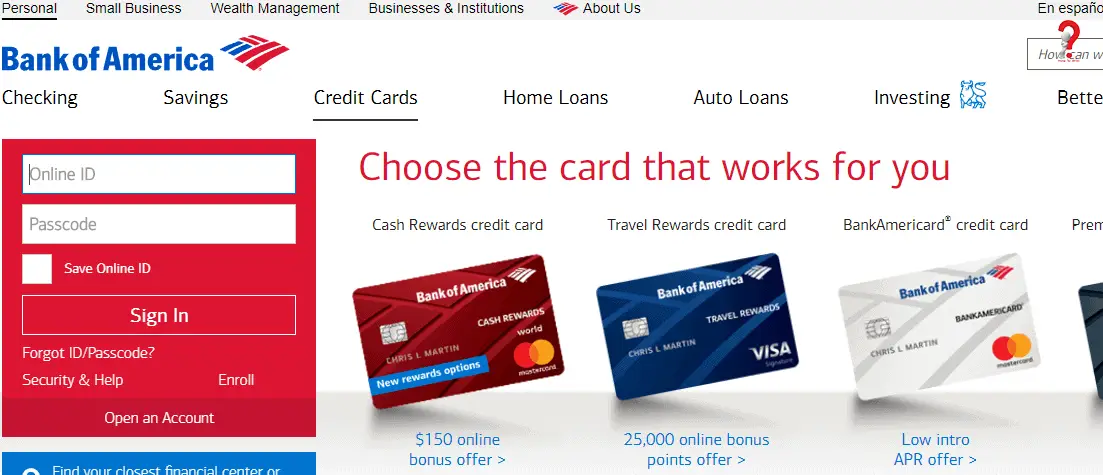 Bank Of America (BOA) Customer Service Email
Bank of America does not support emails for their customer service. But if you have to report any complaint or point out any issue, you can write them a letter on their Mailing address.
Mailing address of BOA – Bank of America, PO Box number 25118, Tampa, FL 33622-5118
Tip: Mention your details in the letters so that they will be able to provide you the help you need fast and correctly.
Bank Of America Customer Service Chat
For those who are are not able to call the customer care agents or write to BOA, they can simply usse the chat services provide on the website of the Bank. It is easy to use, you simply have to visit the site, and log in with your credentials to have an agent directly chat with you live,
Visit the chat page of BOA- Bank of America Chat
Bank Of America Customer Care
Here are some of the important links that you can visit to have your problems solved with the Bank Of America ~
Bank Of America Customer Service Hours
If you have been Banking with the Bank of America you must already know the banking hours.
But, they are a little different from their customer service hours.
The representatives are available for your service at:
Monday-Friday: 8 AM to 9 PM ET
Saturday: 8 AM to 8 PM ET
Sunday: 8 MA to 5 PM ET
Conclusion
Please remember that you must not include your account numbers or Social Security numbers. This is for obvious security reasons. Representatives at BOA do not want you to have any issues with your banking experience. You must check to ensure that you are using the verified accounts of BOA. They will never ask you to send your Social Security number, passwords, account information or PIN via Social Media.
For more information on Contacting Customer Services of other companies –
Contact Bank Of America Customer Support
Contact Geico Customer Support
Contact Wells Fargo Customer Support
Contact American Airlines Customer Support
Hopefully this post about the contact information about BOA was useful to you. Please comment if you have any issue regarding this. Share if you liked this post.