Do you want to submit a complaint and want to know Verizon Wireless Customer Service Number? The Telecommunication company Verizon offers wireless products and services, it is owned by Verizon Communications. Verizon Wireless is the largest wireless telecommunications provider in the US. the headquarter of the company is in Basking Ridge, New Jersey. The Verizon Customer care can solve your problems in no time, you can contact them easily through the call, email, or other means. There are several ways to get in touch with the Verizon customer care depending on how you want to contact them, you can even tweet on their twitter page to get a quick Verizon customer support.
About Verizon:
Verizon Customer Support – 1(800) 922-0204
Sales – 1 (800) 225-5499
Headquarters – New York City
Parent Organization – Verizon Communications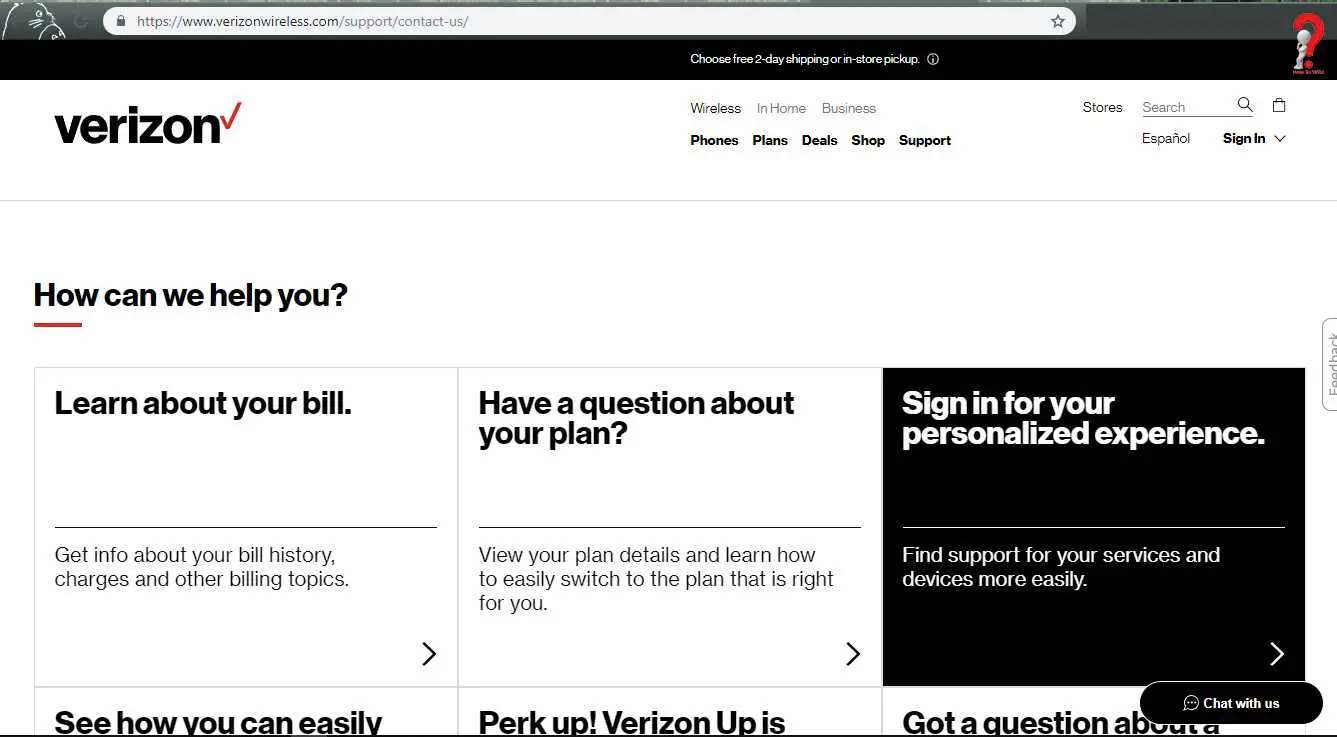 Ways To Contact Verizon Customer Service
Method #1 Call on their customer service number ~
> Call 1(800) 922-0204 for all your complaints through the phone. You can talk to a customer care executive and explain them your problem. It's a good idea to know your problem exactly before dialing the number so that they can provide you with the solutions quickly.
> If you have a pre-paid phone, you can call them on 888-294-6804. Like the standard customer support number, this will also direct you through the call to the Verizon support agent.
> If you just want to know your balance and other information about you Verizon wireless, then you can dial *611, it is an automated number which will guide you through the process and will be able to tell you these details.
There are other numbers for different problems, you can find them on the website of the Verizon Wireless – Verizon Wireless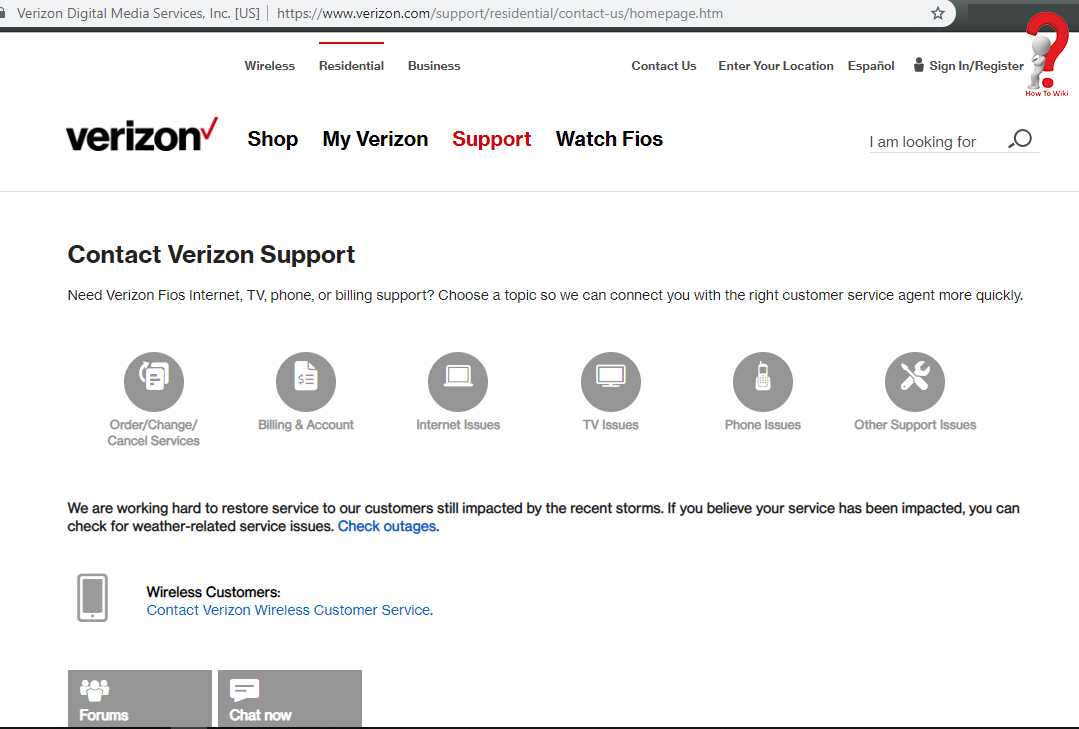 Verizon Customer Service Number
Different Verizon Customer Service Phone Numbers ~
For questions on a purchase of Verizon phone – 800-225-5499
Problems with your Business Verizon phones? – 800-465-4054
Contact for Fios Service – 800-300-4184
Verizon Customer Service Chat
Method #2 Contacting through online chat.
Visit the Verizon's support page and you can see the live chat window in the bottom right.  You can chat with a Verizon Support Agent through this chat-head like a normal text conversation. Any issues can be solved via this method, and they are quick to respond. Visit the Support page of Verizon Wireless to find the live chat function – Verizon Wireless Support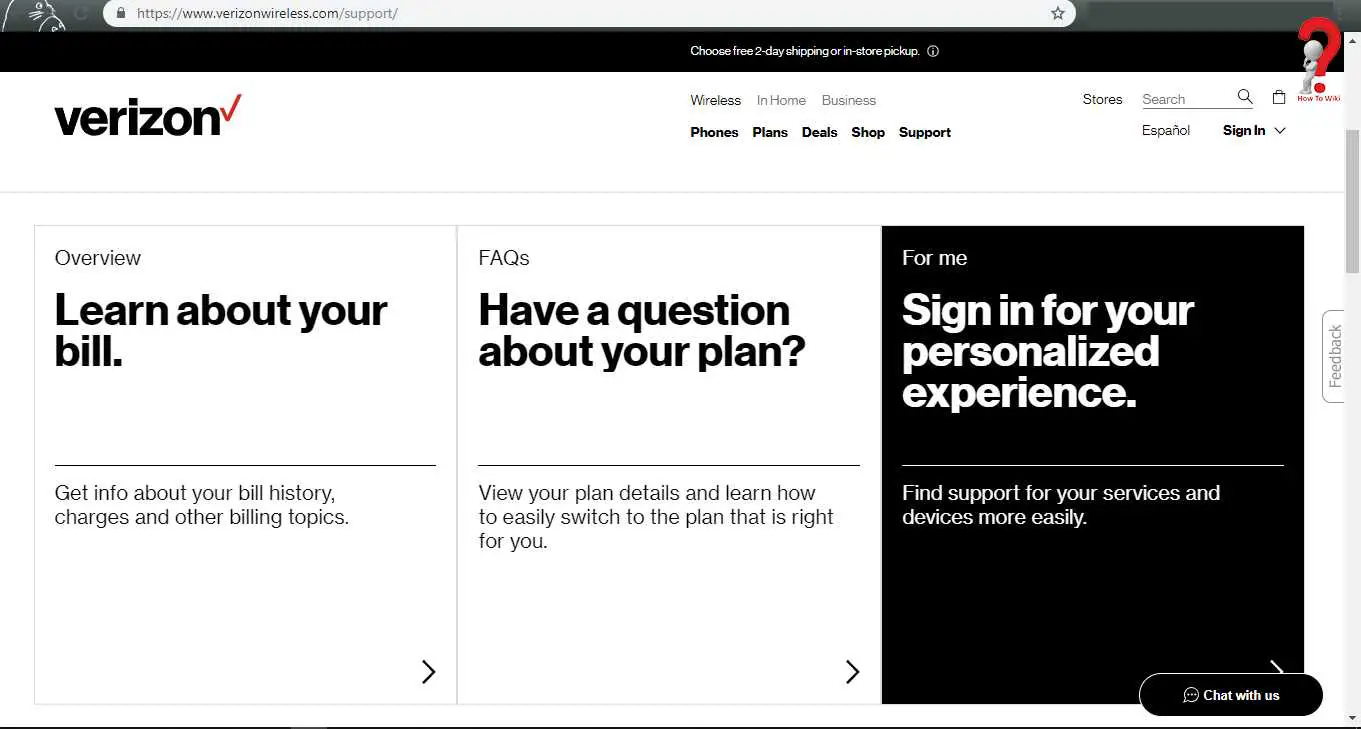 Here is how the chat box helps you –
If you want to chat with the Verizon Customer Care agent, you need to sign in with your Mobile Number or User ID and Password. If you do not have an account with Verizon or you do not want to register, the pop-up chat box provides you with helpful links to help you out.

When the agent asks you about the details of your Verizon Wireless, you must provide them so that they can help you out with your issue. The agent will probably ask for your Date of Birth, Full Name and a security question.

The solution can be provided depending on the issue. If it is a simple issue, they will help you over the chat only. But, if it something that cannot be guided through chat, they will suggest you visit the nearest Verizon store.
Verizon Email Customer Service
There is no email support service for Verizon Wireless, you can send them a physical letter or use the chat method discussed above.
Method #3 You can also try other online methods
Facebook – You can visit Verizon's Facebook page to ask your query. But, it is always adviced not to divulge any sensitive information over social media.

Verizon Facebook Page

Twitter – Try twitter to get a shorter but quick response. Once you log into your twitter account, you can write a tweet about your complaint and tag Verizon Wireless CS in your tweet. The twitter handle of Verizon Wireless CS is "@VZWSupport". You can also visit their twitter page.

Verizon Twitter Page

Send a letter via mail – You can write a descriptive letter about your complaint to Verizon Wireless and mail it to them on their address, which is "Verizon Wireless. Correspondence.P.O. Box 291089. Columbia, SC 29229". But, it is highly recommended to call them for a faster response.

Forums – Verizon support also has a vibrant forum. Here you can ask or answer any question to the company or fellow users.


Here are the links –




Verizon Wireless Community Forum for Android




Verizon Wireless Community Forum for Apple


Verizon Wireless Community Forum for Other Devices
Here are other Customer Care Services that you might need –
Contact AT&T U-Verse Customer Support
Contact Wallmart Customer Support
Contact JP Morgan Chase Bank Customer Support
Contact Xfinity Customer Support
Were you able to contact Verizon Customer Service after this post? Comment your experiences.