Sales Meeting Agenda
Do's and Don'ts of an Agenda
Do's ~
Plan and prepare ahead of time

The title for the Agenda is a must

All the necessary information as discussed above must be included

Follow the standard format

Make a clear and well-written agenda

Use the correct template
Don'ts ~
Distribute the agenda during the meeting

Not preparing prior to the meeting

Irrelevant and unnecessary information

Using unfamiliar terminology

Not including reference material

Unorganized and disordered agenda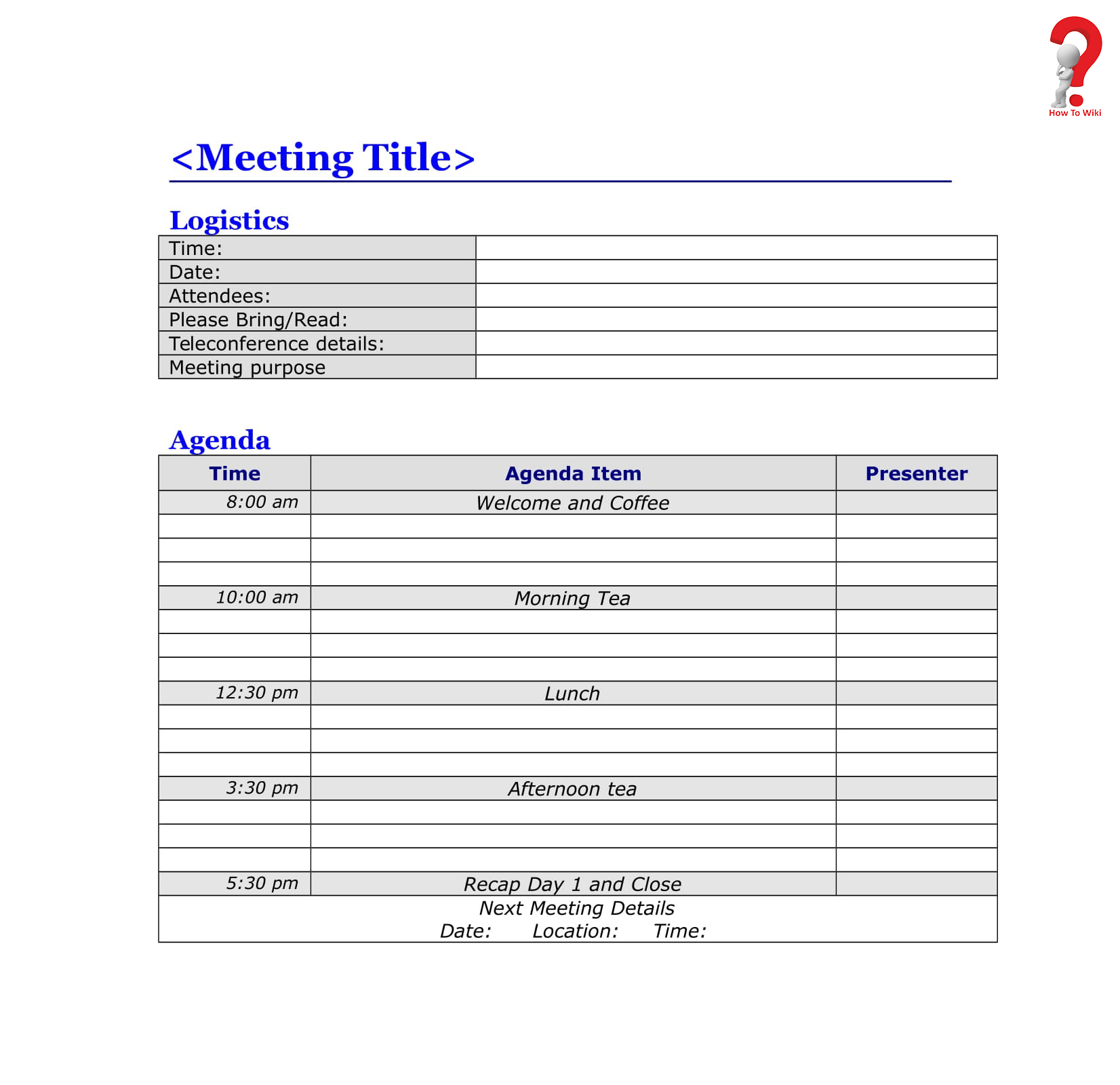 Meeting Agenda Template Google Doc
To keep your meetings as official as they could be can be achieved by having an agenda prior to the meeting. If you are a regular user of your Google Drive, you can create you Template in Google Doc. Other team members could be included so that they could also add agenda items directly to the template to streamline the process.
After your Create your new doc, you must give it a name and then start writing your template. To learn what to include in a template, you can refer to the samples given in this post.
After you are done share this Document with the team members that are going to attend the meeting.
Business Meeting Agenda Template
A business meeting agenda has various guidelines to meet productivity of some meetings. With this agenda, the entire working group has to meet the responsibilities mentioned in the Agenda. The Business meeting agenda template includes some space for additional information, to include any specific task or conclusion of the Agenda.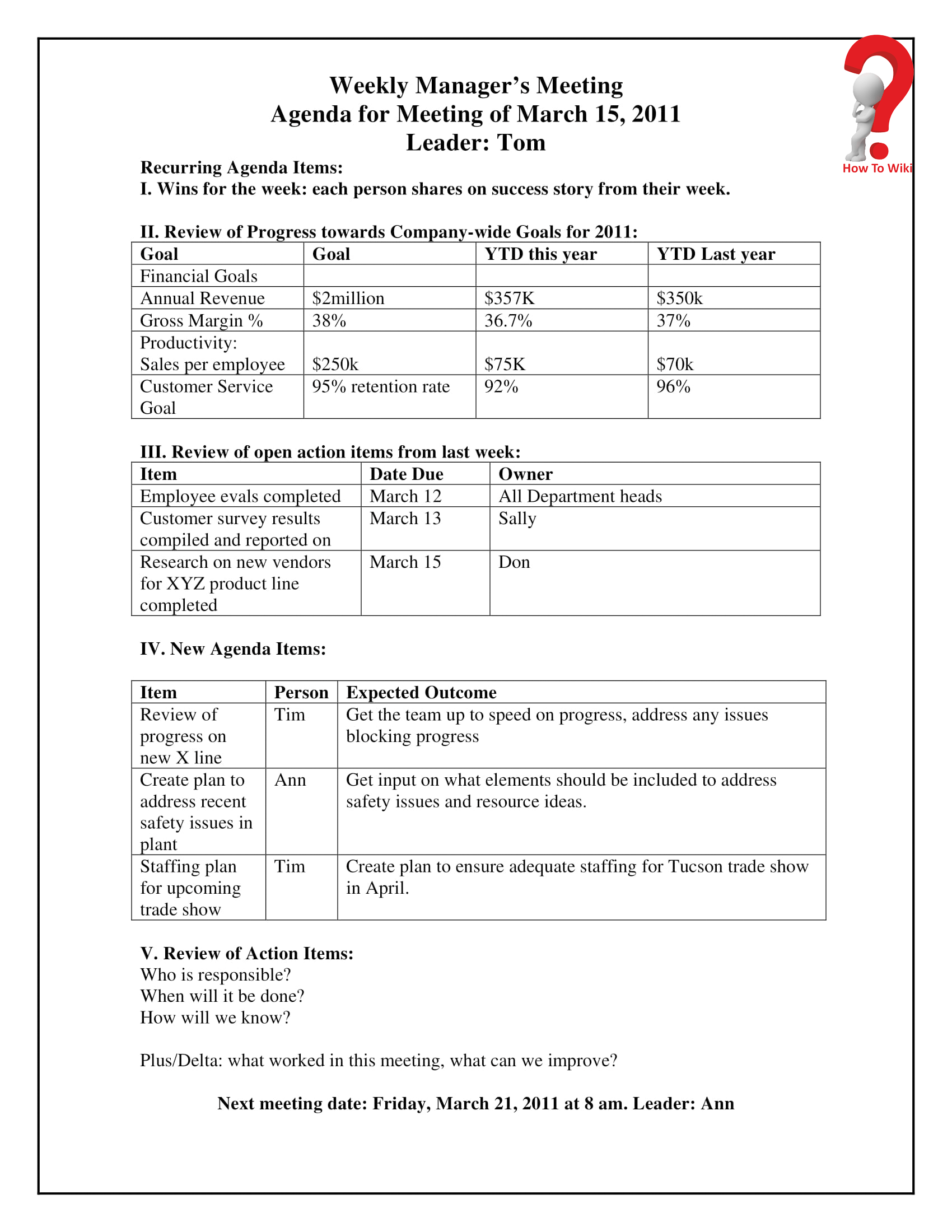 IEP Meeting Agenda
IEP Meeting Agenda includes various important sections.
Introduction to the meeting

Parent's rights

Assessment of present levels

Concerns of parents

Goals and Reviews

Observations regarding the goals, or any questions regarding the meeting

Accommodations and modifications

Behavior plan

Transition Plan

Request for Signature
Meeting Agenda Example
A meeting Agenda aims at providing an effective and well-organized discussion of issues, it includes the issues regarding the current and future situation of the business. An agenda must aim to include these element ~
Invites to the team, a formal call to order is always necessary to be sent out before the meeting

Meeting timings must be included in the agenda, including the timings assigned to each task

Reports of finance or management, whichever is required in the meeting

Matters arising in the business that need to be resolved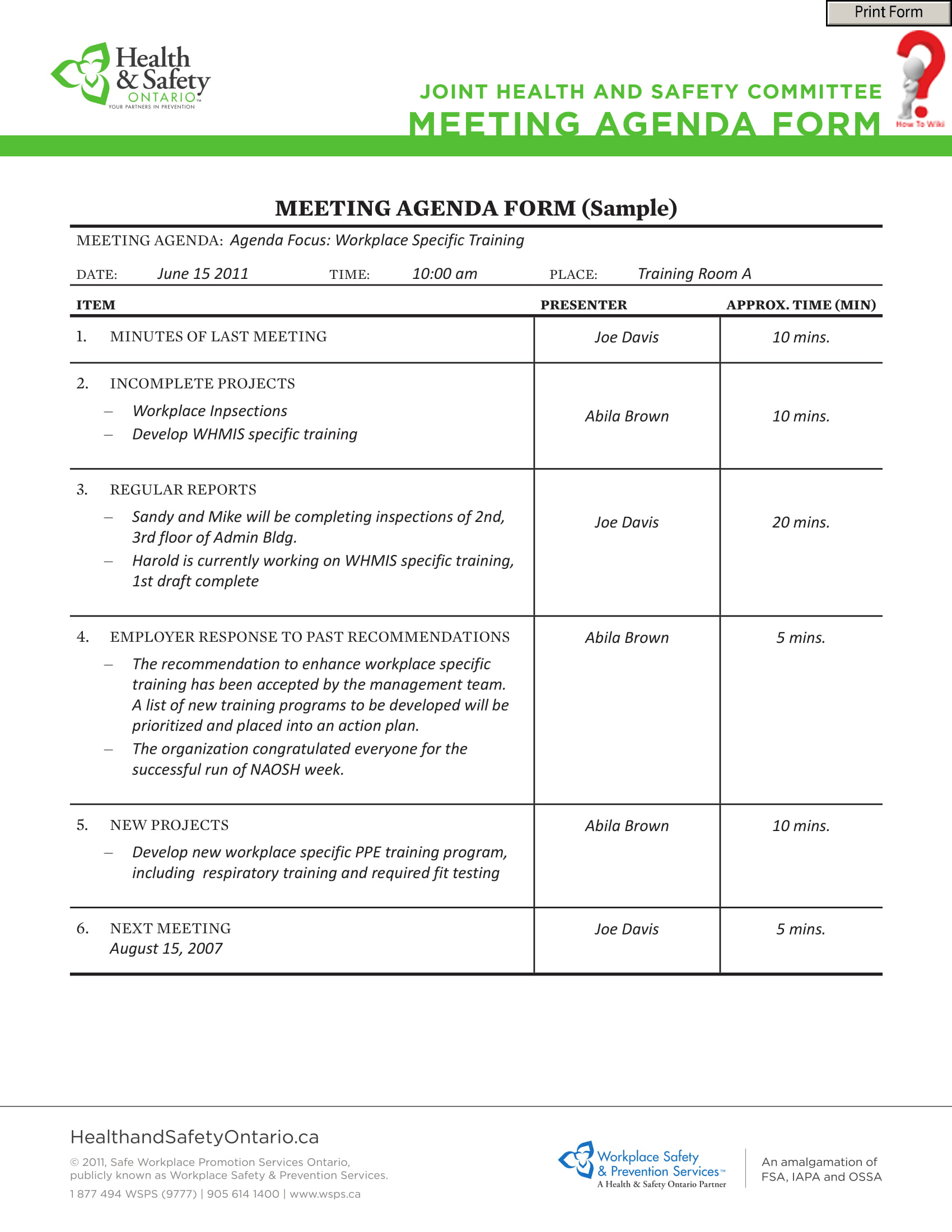 Simple Meeting Agenda
Here is a simple printable template of Agenda for meetings that can be used to send to your employees before the meeting