Staff Meeting Agenda Template
What must be included in the agenda?
Agendas often include ~
Information on topic, team members, attendees, planning process, and most importantly, the goal of the meeting

Actions that need to be taken by each member before and during the meeting

Topics that have to be discussed in the meeting, it may also include any research items that the staff has to do prior to attending the meeting

Specific details must also be shared about the meeting, like who will be presenting, who will be taking notes, and who will be keeping time.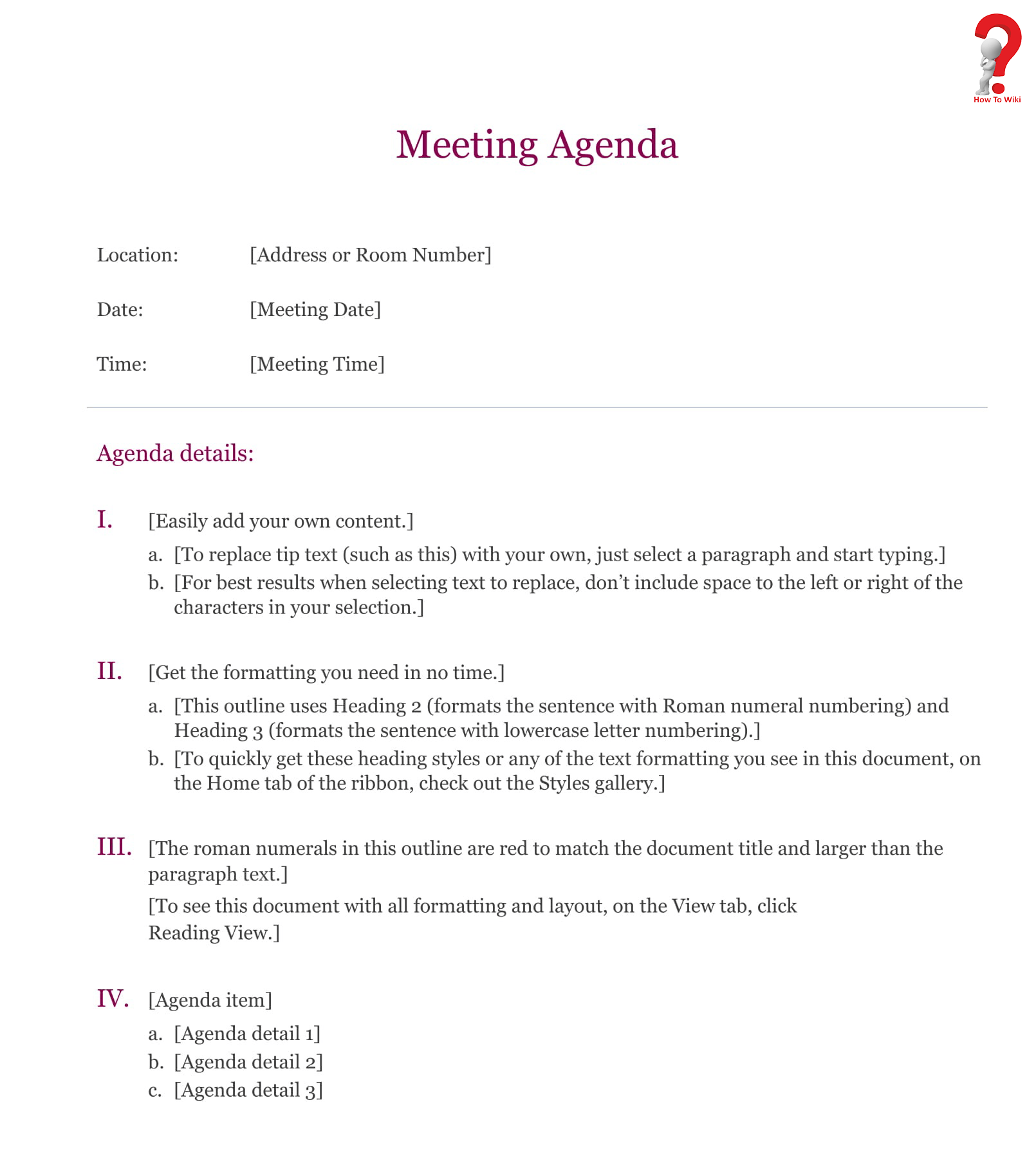 Team Meeting Agenda Template
Writing Agendas ~
# Depending on the nature of the meeting, the agendas can be distributed in advance or shared at the start of the meeting. The goal needs to be established before the meeting even starts so that everyone is at the same page and there is no miscommunication.
# You can decide the length of the Agenda depending on the type of meeting. If it is a simple 30-minute meeting, there is no need to be sending a full-fledged agenda which looks like a booklet of 50-60 pages. Keep it simple, and an agenda on a single page is more enough to describe the objective of the meeting.  
# A clear agenda will improve the effectiveness and efficiency of any meeting because preparing an agenda prepares the whole team for the upcoming event. If you have no clear goals or are not prepared, the meeting will only turn out to be a waste of time.
# Be clear about the goal of the meeting. The objective of every topic that has to be covered in the meeting must be included in the agenda, the result will be clear when the agenda is clear.
# Getting the key players involved in the discussion and decision process is very important. Try to include everyone in the group, as the ones who will not be included might feel bypassed and will not be motivated properly. You may not realize it but the proper execution of your meeting can have a profound effect on your organization's culture, and it all begins with a properly drafted agenda.