Sample Business Meeting Agenda Template
How are the agendas written? What are the important points one must remember before sending the agendas?
Send the agenda to the members of the meeting in advance so that they could get a look at it and prepare themselves for the meeting.

You must start with simple details instead of writing the full description of every task. Who and What's of the meeting must be included here

Before you begin with the agenda, write the goal of the meeting The objective must be written on top and not more than two sentences.

Explain which task will be given how much time, according to their priority. This will ensure that little to no time will be wasted in the meeting.

Keep the agenda precise, try to not exceed the 5 topic limit, unless the meeting is supposed to be a long one.

Include the information about who is in charge of what. If you have attached any document to be read before the meeting, mention it in the agenda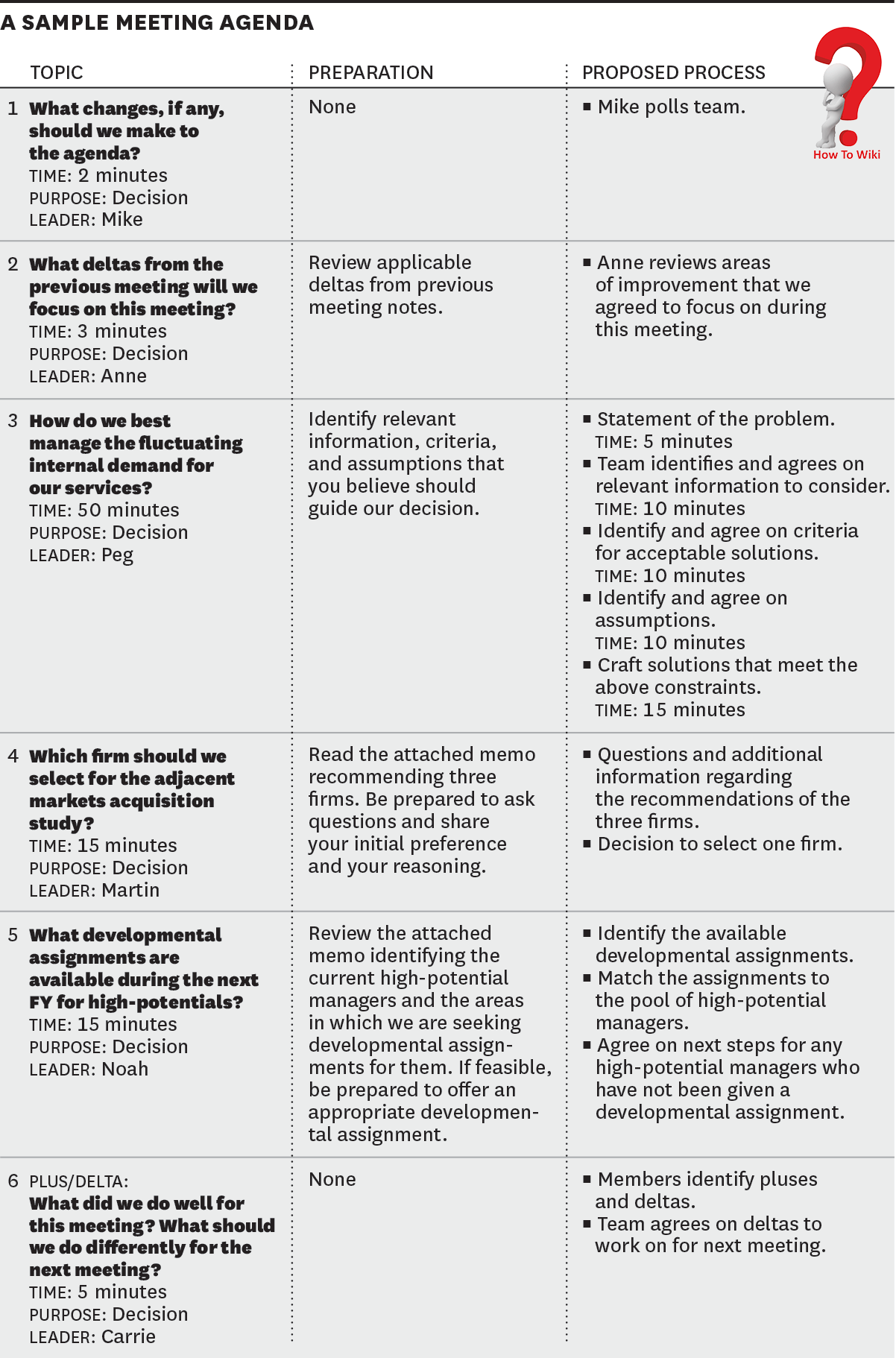 Sample Board Meeting Agenda
Here is a simple agenda that is drafted for a meeting of 30 minutes
Objective – Project Sales Goals (year)

Agenda:

Introduction (2 minutes)

Review sales from the previous year (10 minutes)

Review and discuss upcoming leads ( 5 minutes)

Targeted goals (5 minutes)

* Please check the attached document for the last years report prior to the meeting

* Stephen will be taking notes
Leadership Meeting Agenda Template
Agendas are important because they increase team productivity, they are effective in establishing expectations on what needs to occur prior to the meeting, and during the meeting. Everyone can be on the same page when an agenda is set prior to the meeting. This also enables the team to address the key issues and give suggestions without any delay.