In today's internet-driven society, instant communications happen within a blink of an eye. It takes hardly a few seconds nowadays to text messages or email. Thus, several forms of communication have gone undercover, such as writing letters. Furthermore, there is Social Media!!! It's spellbinding. 
Eventually, the writing styles are acknowledged in different ways based on the person reading it and the kind of communication. 
The art of writing handwritten formal letters is, better to say, dead. Printed letters are now used only for very important professional communications. However, the need of writing formal letters rarely arises, for job cover letters, recommendation letters, company communications, resignation letters, or complaint letters. 
Nevertheless, a letter written on paper receives special attention — a letter received in a pressed envelope through the post. Well, you need to note that if you are writing a letter on paper rather than an email, you need to follow the correct format. The letter has to fit the page and look professional. 
So how to write a letter on lined paper? Check out the top tips to write a formal letter on lined paper coherently and effectively. 
How to Write A Formal Letter on Lined Paper?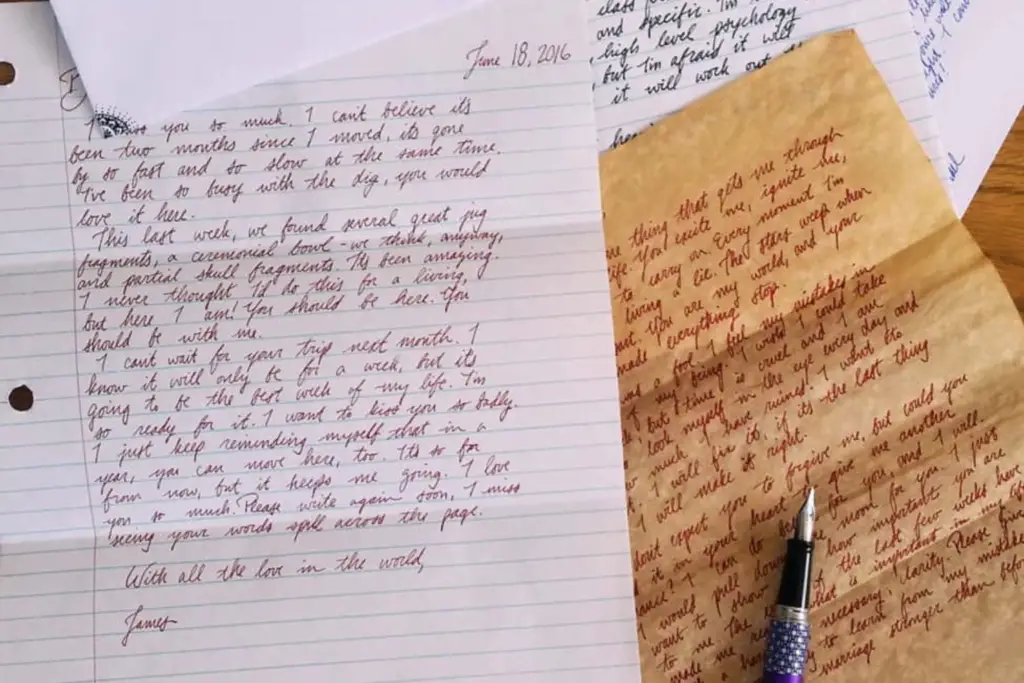 There are, of course, multiple ways to write a formal letter, but here we have mentioned for you the most prominent and effective ones to make your formal communication outstanding. 
1. Write a Small Plan
First, think of the tone of communication and what you want to convey in your formal letter. Write it down on a spare piece of paper before finalizing it on the beautiful lined paper. 
This will help you to prevent errors while writing the actual copy.
2. Use Quality Paper
A good quality stationery paper is a must when writing a formal letter. It can be white, cream, or ivory letter paper. 
This will set forth the reverence you have for the recipient and the significance of the letter.  
Now:
Are you using a headed paper?
If not, make sure you write your full address with contact information. And it should be in the top right-hand side corner of the paper. Then, write down the date just below the address on the right side only. However, the date should be written in full such as 2nd April 2022, not 02/04/2022. 
For example –
Your Name
Your Address
Your State Zip Code, City
Your Phone Number
Your Email Address
Date: 2nd April 2022
Nevertheless, in the case of personalized headed papers, the address and contact details will already be written on them.
Also Read:- How to Write a Thank You Letter for a Gift?
3. Write Inside Address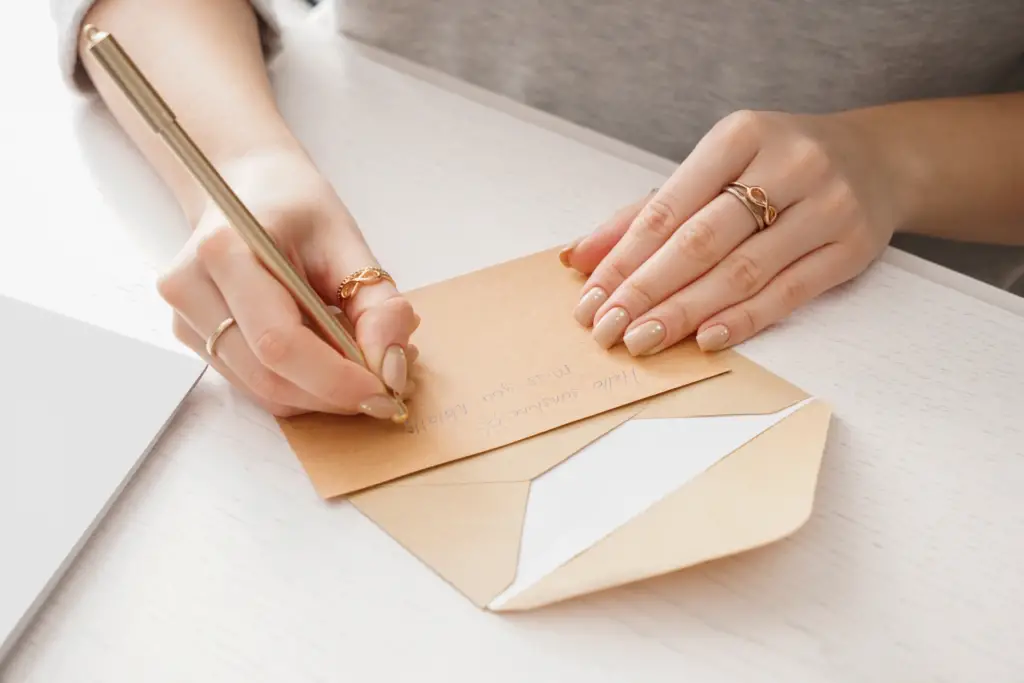 The inside address includes the name and address of the company or person you are writing the letter to. 
Try to label the letter to a particular company or person. However, if you are unaware of the person's name, then at least put their title. Now:
You have to write this address one line underneath the heading or your contact information on the paper.
Like –
(Name) Mr. M. Leaf
(Title) CEO of Steel Production
(Company Name) Old Sticky Steel Company
(Address) 456 Maple Lane
(City, Zip Code) Forest, ON 6Y7 2W0.
4. Use a Formal Salutation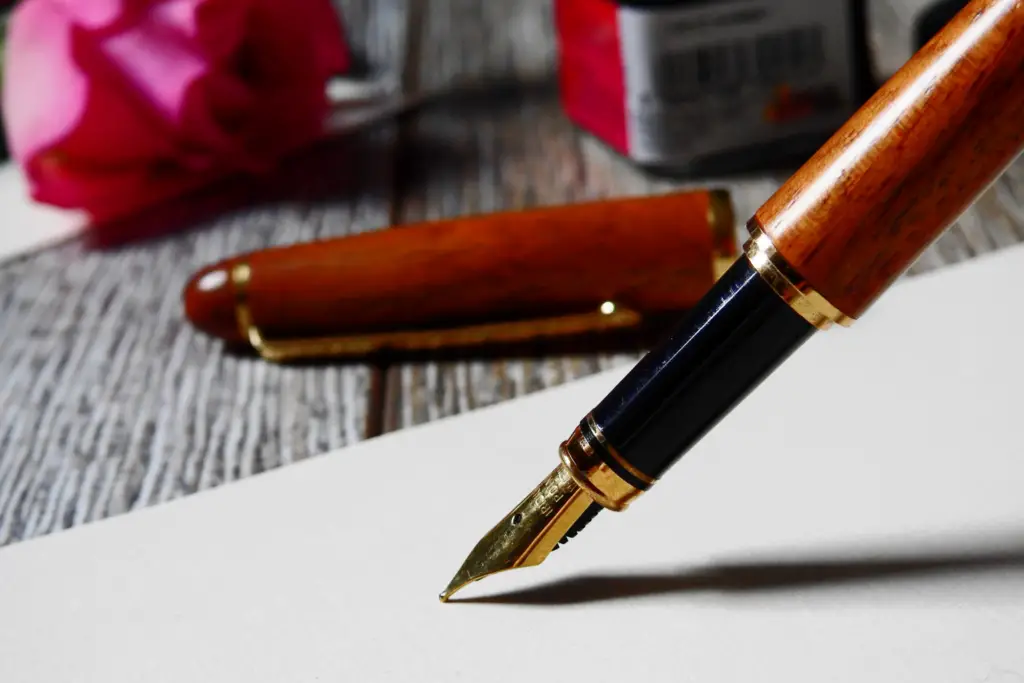 After skipping one line following the inside address, write the salutation on the left-hand side. However, the choice of salutation depends on how well you communicate with the recipient of the formal letter. If you don't know the person very well, don't write their first name. Use a formal salutation. 
In the case of a very formal letter, use "Dear Sir" if you do not know who you are writing the letter to. 
The most common greeting is "Dear." And it will be followed by the recipient's name and finish the greeting with "comma" punctuation. 
However, if you are unaware of the recipient's gender, you may address them as "Dear Sir or Madam." Or you can write down their name in full. 
On the other hand, if you write a letter to a woman and know her marital status, then use "Mrs." Moreover, if your letter's recipient possesses any specific title like "Dr," you must use it. 
Also read:- How To Write A Business Development Cover Letter With Samples
A few examples of salutation –
Dear Mr. Acorn,
Dear Mrs. Sophia,
Dear Ms. Jasmine,
Dear Sir / Madam.
5. Body
Again skip a line after the greetings to start your formal letter's body. Keep in mind that this is the main section of your letter. Try your best to keep the paragraphs short, logical, and clear, stating why you are writing. Also, summarize your purpose of writing in a polite manner. Your recipient understands what's the letter about. 
 It will have an introduction to your objective of writing. The person to whom you are addressing the letter will know clearly from the beginning why you are writing. 
Then, the following paragraph –
Here, write down the specific details of why you are writing or about your request.
Conclude with the last paragraph –
This para should restate the purpose of your writing the letter, followed by thanking the reader for assessing your request. 
If it seems appropriate, request for a written response in a polite manner or maybe for a scope to schedule a meeting for further discussion. But, again, make sure the reader acknowledges what the intended action is. 
Overall, keep the main body informative but concise. Otherwise, your reader might lose attention.
Also Read:- 5 Business Quotation Letters That You Can Steal
6. Closing
This is the end part of your letter that should have a perfect farewell on the page's left-hand side. 
After writing the last paragraph of the body:
Skip one line and write the closing.
Note that you have to write just the first word of the closing in the capital.
Put a comma after it. 
Now, you will write your name, leaving some lines after the closing. However, conclude it by signing the letter using blue or black ink. If you know the person to whom you are writing the letter, write "Yours Sincerely." If you don't know the recipient you are writing to, use "Yours Faithfully."
For example –
(Closing) Best Regards
(Signature) Your sign
After signing, print your name below the farewell on the paper's left-hand side. 
Well, here are some of the letter closings examples that are perfect for formal letters. Take a look!
Regards, Yours Sincerely, Sincerely Yours, Sincerely and Yours truly
People mostly use these simplest letter closings while addressing very formally to someone in a letter. These are perfect ways to close an inquiry or a cover letter, suitable in every instance. 
However, it's good and safe to write 'Sincerely' if you are unaware of other options. It is always a classic way to close a formal letter. 
Best Wishes, Warm Regards, and With Appreciation
If you know the person to whom you are writing the letter or have some knowledge about them, these closings might be appropriate. In addition, these closings will help the reader relate to the letter's content. 
However, if it makes sense with the content, then only use these closings. 
Yours Respectfully, Cordially, and Best Regards
These closings appear to convey a little bit more personal connection. You may have already communicated with the person a few times via email or had a phone or face-to-face interview. In that case, you can use them without a thought. 
More Examples of Letter Closings
Remember that you have picked up a letter closing that suits the intent of your letter. A letter closing represents the relationship or closeness to the person to whom you are writing the letter. Find out some more letter closing examples –
Best of luck,
Cordially yours,
Best wishes,
Kind regards,
In appreciation,
Fond regards,
Kind wishes,
Respectfully,
Regards,
Respectfully yours,
Stay well,
Stay safe and well,
Thanks again,
Thanks,
Thank you,
Thank you for being so considerate,
Thank you for your time,
Thank you for your assistance,
Warm wishes,
Warm regards,
With deepest sympathy,
With sympathy,
Yours truly,
Yours faithfully,
What are the letter closings you should avoid informal letters?
Below are some of the closings examples you should not write in business or formal letters. Keep in mind that you can't use a casual tone while addressing someone of reverence or for professional correspondence. 
Cheers,
Love,
Always,
See ya,
Take care,
Talk soon,
XOXO,
Also read:- Top Tips To Write Business Letter For Inquiry | Business Inquiry Letters
7. Put Address on the Envelope
Write down the address on the envelope aligning the center. Make sure that you have written the spellings of the address and others correctly, and more so, it is appropriate. 
However, avoid decorating the envelope's front when sending your letter via post. Instead, put your address on the envelope's back because if the letter isn't delivered for any reason, it will be returned to you.
A Quick Look Out On the Main Points of Formatting a Formal Letter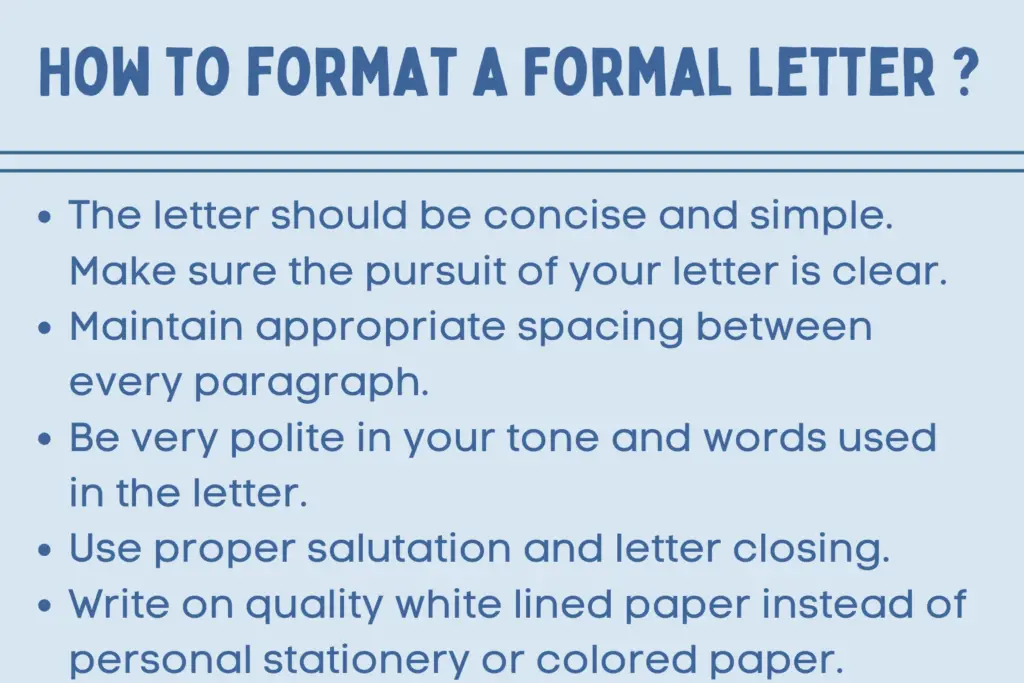 Your formal letter should look professional in every way. Look out for the points below:
The letter should be concise and simple. Make sure the pursuit of your letter is clear.
Maintain appropriate spacing between every paragraph.
Be very polite in your tone and words used in the letter.
Use proper salutation and letter closing.
Write on quality white lined paper instead of personal stationery or colored paper.
Analyze The Formatting Errors and Typos
Proofreading is a must! After you complete writing the letter, check for errors like spelling mistakes, and proofread it. It's generally easier to find out mistakes on handwritten errors. A Pro Tip: Read out the letter aloud. It's easier to spot a mistake.
Also Read:- How to Write a Good Dissertation
A Formal Letter Example (Sample)
Mrs. Patricia Larson
123 Main St.
Los Angeles, CA 90056
333-333-3333
2nd April 2022
Mr. Nicole Andrews
Manager
TCM Company
777 Dell Village 
Los Angeles, CA 90056
Dear Nicole,
I'm writing this letter to notice my resignation from my position as an accountant, effective from 22nd April 2022. 
I got the opportunity to serve the INFO 700 company as a senior accountant. After some sincere consideration, I realized that this offer was too exciting to refuse. 
I've relished the entire time in your company, working with you and all team members over the past ten years. I am highly pleased with the opportunity I got to grow and learn in your establishment with an inspiring team of people. 
I'm grateful to you for your support and guidance. It has meant so much to me. I wish you and your company more success with the acquisition of JMW Company. 
Please let me know if I can be of any help in assisting you with the transition of my duties to let the system function smoothly, finding you an appropriate replacement and train them. And I will make sure to update all the records and reports before my last day of work. 
Nicole, thank you once again for the chance to serve your company. I look forward to keeping in touch with you. 
Yours sincerely,
Patricia Larson (signature)
Patricia Larson