Doesn't it feel nice when someone goes out of their way to spoil you or make you feel special? A delicious meal. A special gift. Of course, it does. It's a beautiful, gratifying, and warm-fuzzy feeling. 
However, it feels even better to express your gratitude with a thank-you note. Well, it's never too late to say Thank You.
With a gracious note of thanks or a handwritten card, you can express your love and gratitude to your recipient. However, people admittedly prefer to communicate through social media, text messages, and emails in today's internet era. Thus, sending a handwritten note may feel a little bit old-fashioned. 
However, the fact is that appreciating your loved ones, including those who go out of the way to make you feel special, will never go out of style. 
Why Should You Write a Thank-you letter?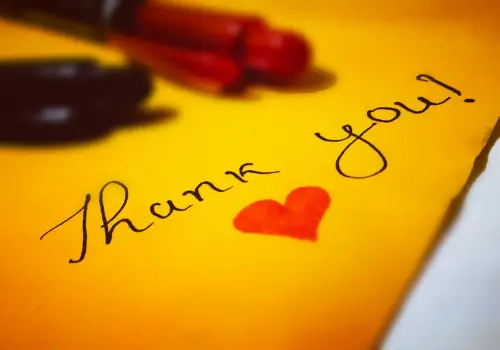 According to a study in Psychological Science, writing a thank-you note improves the sender's happiness. However, the fascinating fact is here –
The study also showed that writing a thank you note is responsible for a more positive spirit in the writer. Now, this is the power of appreciation!
Like many others, you may get concerned about using good, appropriate words in your thank you letter. However, the study showed that the thoughtfulness and warmth of the letter itself simply touched the recipients.
So don't give forethought before writing thank-you letters. Write it often as it comes at negligible cost and pleases everyone.
Also Read:- How To Write Apology Letter To Boss With Example & Sample – Templates
How to Write a Thank You Letter For a Gift?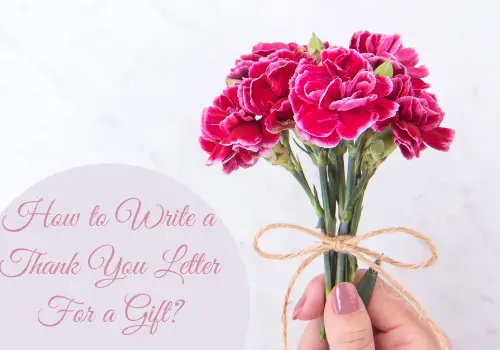 Begin with writing a draft. Then, gather your thoughts and note them on a piece of paper. 
A Pro Tip: Try to keep every note short. Three to four sentences will be perfect. You can show your gratitude as sincerely as you can in several paragraphs. 
Always remember to Be Sincere, Be Authentic & Be Original. 
Can't figure out what to write? Read on the following tips –
You can write something emotional or personal about the giver. 
Keep in mind that a thank you letter is about the person who gave you the gift. So don't use "I." 
You can tell the person what you will do with the gift.
Be specific. For example – "Thank you so much for the beautiful pair of earrings!"
Show your gratitude for both the giver and the gift.
For example – their generosity or thoughtfulness. Let the giver know what a special place they hold in your heart, family, or group of friends. 
After you are happy with the sentences, jot them on the good paper. 
Need more message ideas or inspiration to write a gracious thank-you note? Keep on reading as we believe our guide will add to the happy-go-lucky factor of writing your thoughtfulness in writing.
Also Read:- How to Write Resignation Email To Coworkers
What to Write in a Thank You Letter for a Gift & More?
1. Simple Thanks
You can choose a card having printed sentiment. In that case, you keep it simple by not adding much. Mention your kindness or the special gift for which you briefly thank the giver. Then you can add a warm thought such as –
For examples
"I am grateful and humbled."

"You are the best."

"My heart is smiling."

"Thank you for being my angel."

"I'm touched beyond words."

"All I can say is wow!"

"Sometimes the simplest things mean the most."

"My heart just keeps thanking you."
A pro tip: Send the thank-you note preferably within three days of receiving the gift when the event will be fresh in mind. 
2. For a Gift on a Birthday or Holiday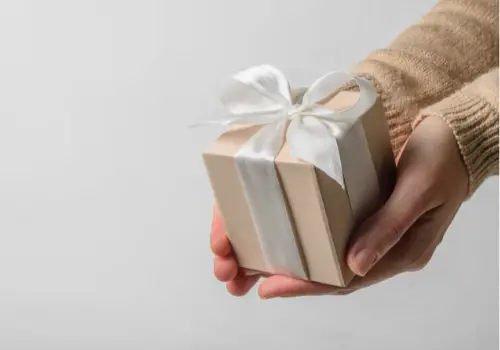 Try to answer the following questions when writing a thank-you letter for a holiday, birthday, or simply-because gift –
What do you like about the gift? Was it a good choice for you? If yes, then why? How do you feel after opening it? How do you feel about the giver?
Here are some message ideas that answer several of these questions –
"I love the set of wine glasses. I enjoy entertaining, so I will use the glasses a lot."

"Thank you for the funky purse. You can only find such unique things!"

"The hiking boots you sent for my birthday are awesome. You knew what I wanted."

"Thank you so much for the table runner. I'd needed one for long."
A Pro tip: Use these words to describe the gifts – beautiful, perfect, fabulous, awesome, appreciated, much-needed, and touching. And for describing gift-givers, use words like creative, thoughtful, generous, caring, and sweet.
Also Read:- How To Drag Click: The Ultimate Guide
3. Thanks for Help
If someone walks in and helps you make your life easier, appreciate them with a thank-you note. It can be pet or house sitting, housework or yardwork.
Want some ideas to express your gratitude in such cases? Here it is –
"You can't imagine how much your help has meant."

"I can never thank you enough."

"This has been challenging, and I appreciate you so much."

"For all the little and big ways you've pitched in, thanks!"

"Thank you for all you have done."

"You're always so helpful."

"I can't possibly repay you."

"You went above and beyond, and I am touched and grateful."

"You always know how to make life brighter for everyone you know.
Want to be more specific? 
"Thank you so much for taking care of my lawn when I was in the hospital."

"You made time in your busy schedule to volunteer. It means a lot."

"Thank you so much for helping with my project. I will never forget your help and promise to keep you informed of the outcome."

"Thank you for the delicious meals you arranged during Kelvin's bed rest. Your kindness deeply touched our hearts."
 A pro tip: Try to write just like you speak. For example, say, "Thanks, John, for taking care of my lawn!"
4. Thanks for Hospitality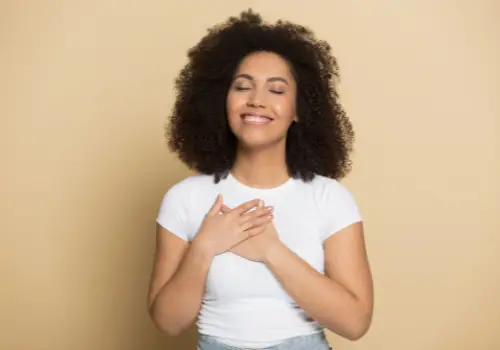 When someone invites you for a party, meal, or overnight stay, it calls for a handwritten thank-you note. 
Examples
"Thanks for the great time and the great memories."

"A big thank-you for allowing me to crash at your place during the meeting. You always make me feel like family."

"What an amazing party! Thank you so much for letting me be part of it."

"Thanks for the lovely evening filled with good conversation and laughter. I'm still smiling."

"You simply spoiled me. The comfy bed. The delicious food. The company. Thank you for everything."

"Thanks for the delicious meal. You are incredible."
The Proper Way to Write a Thank You Letter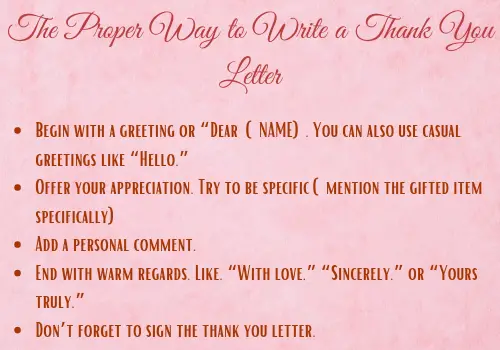 Begin with a greeting or "Dear (NAME). You can also use casual greetings like "Hello."

Offer your appreciation. Try to be specific (mention the gifted item specifically)

Add a personal comment.

End with warm regards. Like, "With love," "Sincerely," or "Yours truly,"

Don't forget to sign the thank you letter.
Some Examples of Warm Closings
Choose one of these warm closings or make your own idea for your thank-you message.
With love,

Love always,

Lots of love,

Love and thanks,

Feeling spoiled,

Gratefully,

Blessings,

With gratitude,

God bless you now and always.
Want to go Above and Beyond? Say "Thank You" with a Letter and a Beautiful Gift! 
It's always fine to go the extra mile with your gratefulness and send a gift as a token of appreciation. You can create your gift jars with something edible inside or opt for any fun gifts. 
Will a Thank-You Letter Make Any Difference?
We believe it can make a little difference. For example, if you send a thank-you letter, the recipient will always remember you and your gesture. 
However, if you do not send an appreciative note, they will still remember you. But maybe they won't remember you with the same regard or for the same reason.
Get Your Kid in The Habit of Writing Thank-You Notes for Gifts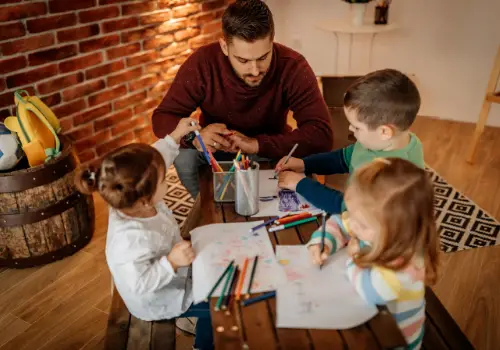 Believe us; it's a great idea! Children can acquire the habit of writing their own appreciative letters by their preschool age. Even if your kid can't write, you help them to transcribe the note and make them write their name at the end. 
Whether the receiver is grandparents, friends, or any family member, they are guaranteed to be delighted. 
Send a Thank-You Note Even If You Don't Like the Gift
Of course, you won't express your displeasure in the thank-you note. We need to appreciate the giver's generosity, good intentions, and thoughtfulness. 
Keep in mind, "It's the thought that counts." You can develop an appreciation for the item later.
Also Read:- How To Unlock A Door Without A Key
Bottom Line
It would be best to express your gratitude or say 'thank you' to the giver when receiving a gift. However, it's always better to express your appreciation on paper. Admittedly, you can show your gratitude via social media, phone, or email. But nothing will surpass expectations than a thank you letter for a gift written on paper and sent in an envelope. 
The co-host of a popular podcast, 'Were You Raised by Wolves?', Nick Leighton, says –
"Thank-you notes should be sent immediately. If you have to ask, it probably should have already been sent."