The lottery is a game of chance where people buy a ticket and hope their numbers match. The odds of winning the lottery are incredibly slim, but it's not impossible to win if you know what you're doing. If you're curious to know how to play the lottery so that your chances go up – read on!
Five Simple Steps to Play the Lottery
●     Choose a lottery to play
●     Pick the numbers
●     Buy a ticket
●     Check your numbers and keep them carefully
●     Claim your prize and live the life of a king
Choose a Lottery to Play
The terrifying task of finding the perfect lottery may seem overwhelming, but once you learn the basics, it is easy to find a game that suits your needs.
What is a Lottery, and How Does it Work?
A lottery is an exciting game of luck and chance where players hope to be the lucky one who wins a prize.
Many people dream about winning the lottery. But, how do you win? You have to know your lottery game and pick the correct numbers! Draw-based lotteries involve choosing numbers that match those drawn in a live lottery draw, as explained here. Lottos allow players to choose their own set of 5 to 7 digits, ranging from 1 to 45. Sometimes it would be 1 to 50, depending on the game. The more number sets matched with the draws, the higher chance of winning! To win big bucks, you need all your sets matched withdraws!
Pick the Number
Picking the correct numbers is crucial for playing the lottery, but it's also one of the most challenging parts. Choosing your lucky number can be tricky. There are so many numbers to pick from and so many combinations. Well, luckily for you, there are some easy ways to pick them! One way is using quick picks or easy picks, where all you have to do is select a few random numbers that will be automatically chosen for you. Another option would be checking if your favorite lucky numbers are among "hot" or "cold" ones; this can help narrow down your choices for sure.
Buy a Ticket
There are many ways to buy lottery tickets. A store is one option, but not the most convenient way to do it. The easiest and most popular way to purchase a ticket is online. Official lotteries sell their tickets on their websites or through mobile apps that you can download from your phone's app store. But there's a catch: you'll need to be in the country where the official lottery operates for this method of buying tickets!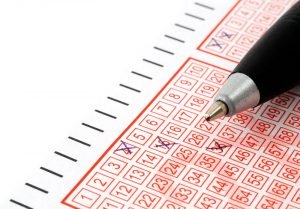 Check Your Numbers and Don't Lose Your Slip
Many lottery draws are live broadcast on TV, but this option might not be convenient for some people. These days, most lotteries have an online website or app where you can view past drawings and numbers.
By changing the time zone, you could be playing during a more convenient and popular time for your location. Each lottery has its own draw time. The draw time for the lottery changes depending on the country. If you play online, it could be in the middle of the night.
Some games included a second chance for non-winning lottery tickets. You might be able to win even if you didn't win the first time. For an additional opportunity to win prizes, please don't throw your ticket away until it is received and verified by the official operator.
In 2017, there were $2.89 billion in unclaimed lottery prizes. The biggest unclaimed prize was $77 million in 2011. This is crazy!
Claim Your Prize and Live the Life of a King
One of the most important things to do after winning a lottery is to check your numbers. If you are one of the lucky winners, then congratulations!
You go through a few steps to verify that it's your ticket, but then what? The next step on most lotteries' websites will be to fill in your information so they can send you the money or payout at a store. But not all lotteries are created equal- some have time limits for making payouts. It is usually around 30-180 days after winning the jackpot. Smaller prizes like cash value or merchandise prizes can generally be claimed directly at retailers or transferred automatically when playing online.
Choose the Perfect Lottery That Suits Your Needs
The Lotto can be a tricky game to gamble in. You have the chance of winning, but you also have the risk of losing. Knowing which lottos are worth playing is essential. There are a lot of lotteries in the world, but some are much better than others. Before buying a ticket, you should always do your research to ensure that you're not wasting your money and time on something unlikely to pay off.
Best lottery Company in the USA and Their Payouts
USA Powerball
Powerball is a popular lottery game where players pick five numbers from 1 to 69 and one Powerball number from 1 to 26. The odds of winning are slim, but the payout can be huge!
Here are the Powerball Payout Chart and Odds:
Numbers Matched       Prize                   Odds of Winning
5 + Powerball            $293 Million        1 in 292,201,338.00
5                                   $1,000,000          1 in 11,688,053.52
4 + Powerball            $50,000                1 in 913,129.18
4                                   $100                      1 in 36,525.17
3 + Powerball            $100                      1 in 14,494.11
3                                   $7                          1 in 579.76
2 + Powerball            $7                          1 in 701.33
1 + Powerball            $4                          1 in 91.98
Powerball only         $4                          1 in 38.32
Cash4Life
The CASH4LIFE drawing is a game of chance. Five balls, each numbered from 1 to 60, are randomly selected, and one green ball which contains the number from 1 to 4 is also chosen at random. The lottery is an exciting way to get rich because you only have to match five whole numbers and 1 Cash Ball in any order for $1K/day!
Here are the Cash4Life Payout Chart and Odds:
Numbers Matched     Prizes                    Odds
5 + Cash Ball            $1000/day for life     1 in 21,846,048
5                                $1000/week for life  1 in 7,282,016
4 + Cash Ball           $2,500                       1 in 79,440
4                                $500                         1 in 26,480
3 + Cash Ball            $100                         1 in 1,471
3                                $25                           1 in 490
2 + Cash Ball           $10                           1 in 83
2                                $4                             1 in 28
1 + Cash Ball            $2                             1 in 13
Mega Millions
Mega Millions is a lottery game where players choose five numbers from 1 to 70 (the white balls) and 1 number from 1 to 25 the (gold Mega Ball).
Here are the Mega Millions Payout Chart and Odds:
Match                  Odds                            Prize
5 + Mega Ball      1 in 302,575,350           Jackpot
5                           1 in 12,607,306             $1 million
4 + Mega Ball      1 in 931,001                  $10,000
4                           1 in 38,792                    $500
3 + Mega Ball      1 in 14,547                    $200
3                           1 in 606                         $10
2 + Mega Ball      1 in 693                        $10
1 + Mega Ball      1 in 89                           $4
Mega Ball             1 in 37                          $2
Lotto Texas
For any luck-hungry Texans out there, buying a Lotto Texas ticket could be your solution to striking it rich. For $1, players pick six numbers from 1 to 54 in hopes of matching them all and winning the jackpot. There are four ways to win the game; match 3 numbers for $3; 4 numbers for 50 bucks; match 5 digits for $2000; and lastly, 6 consecutive number matches, you will get the jackpot.
Here are the Lotto Texas Payout chart and Odds:
Numbers Matched            Prize                         Odds of Winning
Match 6 of 6                       Jackpot                         1 in 25,827,165
Match 5 of 6                        $2,000                         1 in 89,678
Match 4 of 6                         $50                             1 in 1,526
Match 3 of 6                       $3 (Fixed prize)            1 in 75
Top Online Lottery Websites in the World
The Lotter – This website is suitable for people who want to play lotteries online.
Lotto Agent – One of the best places to buy lottery tickets is with a company that has been confirmed as trustworthy. It also has to be PCI compliant and fully regulated.
WinTrillions – This is best for people who want fun and enjoy playing the game.
MultiLotto – Best for players looking to enjoy the best possible experience.
LottoLand – This is the best game for people who want to try something new. It is different from the regular lottery game.
Lotto247 – This lottery company is an excellent place to play the big lotteries and has excellent customer service.
PlayHugeLottos – This company is European, with over 20 years of history.
LottoGo – Perfect for those who want to play games like the lottery, scratch cards, and more.
Jackpot.com – This option is best for people who want to start playing right away, without waiting.
LottoKings – You don't have to worry about taxes when you get a payout from this type of game.
Bottom Line
Lotteries are a great way to make money if you win. The odds of winning are slim, but the payoff is enormous. Every year, millions of people fill out a lottery card and dream of having the unimaginable happen – winning the jackpot.
More Interested Games
How to play Black Diamond Games for Beginners