7. Be Honest As Much As You Can Be
Just open up and pour your feelings onto the page, be it happiness, thoughts, or fears. 
Writing a diary helps you work through the deepest feelings and thoughts. However, if you are new to diary writing, you may initially feel reluctant to open up your feelings. You are intimidated by the thought – what if someone opens and read it?
Well, in the case of a digital diary, a password protects it in your iPhone app, iPad, or computer. You can stay a little bit relaxed then. Yet, it can be cathartic to admit some of the thoughts and put them in your diary. However, keep in mind –
Also Read:- 7 Tips to Write A Formal Letter on Lined Paper
If you can buck yourself up and release the truth through writing with each entry, it will gradually make you feel good. Believe us; it can help you overcome those nightmares subdued in the corner of your heart. But, at the same time, you can relish some happy happenings, capturing them for a lifetime in your diary. 
8. Try to Elucidate Your Thoughts In Detail
Think of a book!
Would you have enjoyed reading a book where imagination or event was left half-eaten? Even if it's an insignificant event or thought, write them in detail. 
9. Cast Aside and Write
Every beginner of diary entry should take the time to do this –
For five to ten minutes, write down every thought coming to your mind. You don't have to try making sense of it or perceiving any narrative structure. 
Human beings have a nature to narrate structured tales. But the fact is that it's valuable when we allow ourselves to express consciousness. So it can be indeed a pleasing experience if you allocate a certain time to record a stream of thought at the moment. 
10. Always Keep Going
You may one day find yourself sitting in front of your diary but feel like you have no words to write. In such an instance, the easiest thing you can do is close the diary for the day. But don't do it.
Instead, write about something you want to, and that expression will take you to the next. Eventually, it may put you on a flow, ending on an entry for the day.
Diary Entry Format Examples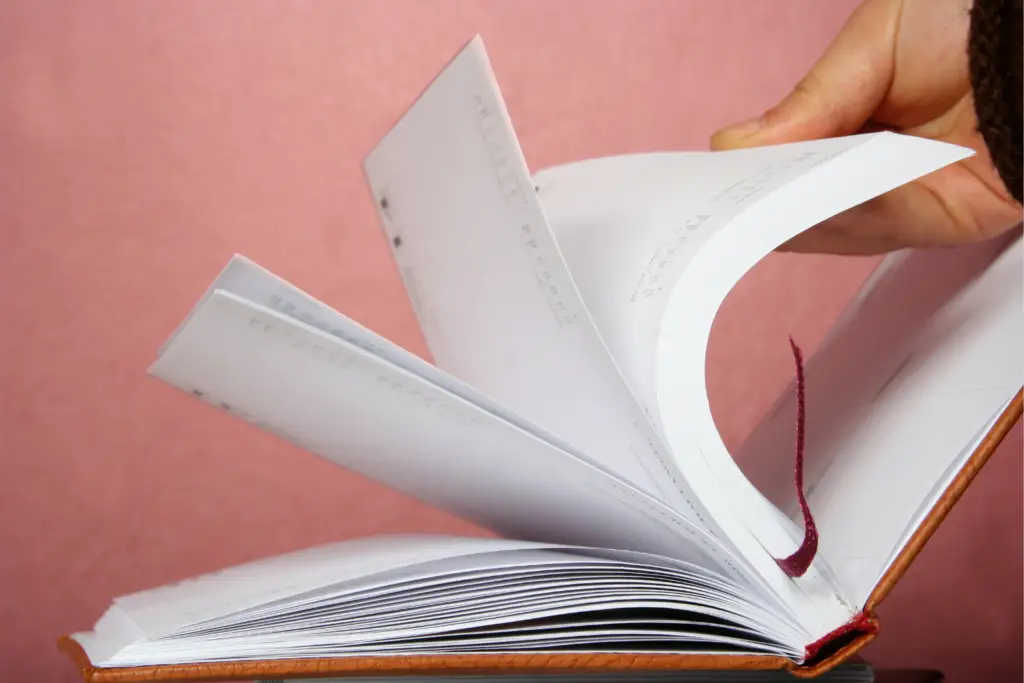 Here are some examples of diary entry format to let you understand the way clearly. Have a look!
Diary Entry Format Example 1:

Topic – My first day at school
Date – April 26, 2022

Topic – My first day at school

Dear diary,

Today was my first day at the new school. I had a great day meeting new friends. My class teacher is beautiful and was so nice to me. She made me sit beside our class monitor, named Rohit. He was very helpful. He helped me with my classwork and gave me his notebook. He even shared his lunch with me. 

The place that I liked the most was the playground. It was so big and had so many things to play with. There is also an air-conditioned, well-equipped computer lab with the latest computer models. 

I am waiting to go to school tomorrow and make many more friends. I have to wake up early in the morning, so it is all for today. Good night!

Yuvi
Also Read:- How to Disconnect Your iPhone From Your Mac in 9 Easy Ways?
Diary Entry Format Example 2:

Topic – My 10th birthday celebration
Date – April 26, 2022

Topic – My 10th birthday celebration

Dear diary,

Today I became ten and my parents surprised me by arranging my birthday party grandly. It was awesome, and I enjoyed the fullest. All my friends and family members were invited. I was so excited to see a two-tier chocolate birthday cake for me. Everyone invited to the party clapped hands and sang birthday songs while my cake cutting. I initially felt a bit shy, but later I enjoyed every moment. 

I played a lot of games with my friends. Food was ordered from outside, and they were delicious. It was a grand occasion, and I will always remember the day.

Ruchi.
Diary Entry Format Example 3:

Topic – Jammy's Day Out
Date – April 22, 2022

Topic – Jammy's Day Out

Dear diary, 

Tomy and I went to the park near the lake in the afternoon today. We lay down on the green grass under the breeze for hours until sundown. It was mesmerizing to see the blue sky above contrasted with the green hue underneath. Birds were self-occupied with their daily routine of flying and chasing. 

I hope to share that experience with my best friend Alex one day. We also walked to the floor field to smell some beautiful flowers. Then, we walked down to home. 

It was a great day – so peaceful!

Jenny.
For further doubts, you can consider watching this video for a thorough explanation of the topic.
Was this post informative enough for the students? If yes, do tell us and share your diary entries with us. We would love to hear from our students how their entries turn out. IF you have friends that may require help on this topic, then don't forget it with them on WhatsApp groups, Facebook, and other social sites.
---
View More On How To Wiki
Writing Love Letters to Your Girlfriend | Amazing Samples Plus Tips
Home Remedies – Reduce Face Swelling In Minutes
Top Fashion Tips On How To Make Space Buns On Yourself