I usually face a problem while submitting some reports in my office – when I have already prepared the document in PDF Format but somehow the requirement was for a word document. Now the dilemma arises that if I copy paste the text in the document, the formatting is going to get destroyed, and if I don't do that, I have to type everything once again. That is when a Perfect Pdf To Word Converter comes in handy.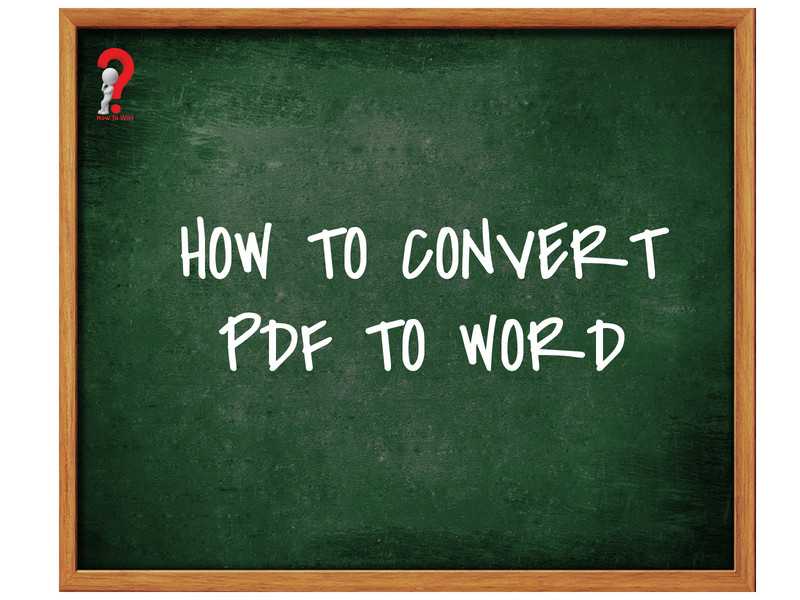 There are several softwares out there that are designed for specifically this task, to help out the people to convert the files without any hassle. There are many online tools too that are free of cost and require no sign-up. They also provide the best end results of the conversions that not only converts in seconds but also keeps the formatting intact.
PDF To Word Converter App
If you are using an Android phone to convert your file, there are plenty of applications in the Google Play Store which you can use to convert the files on the go. One of these applications is "PDF converter". It is a free online PDF converter and editor that supports conversion of various formats including PNG, PPT, Excel, and more. There is no limit to the size of the files that you want to convert. Moreover, users do not need to install any external application, and you do not need to sign-up on the app as well.
Please note that it is not a paid promotion of the application.
Convert PDF to Word using PDF Converter
Step #1 Open the application in your Android smartphone
Step #2 Click on the "+" button in the bottom-right corner of the window. It will redirect you to the internal memory of your device.
Step #3 Select the format of the file that you want to convert and then choose the file.
Step #4 Tap on the format that you want your file to be converted into, in this case, it is  "Doc Word Document"
Step #5 Select Format, .doc or .docx
Step #6 In the next dialogue box, you will be asked to input the desired output name of the file. Enter it and tap on Ok
Step #7 You will see your file is uploading and then converting. Please note that as it is a free tool you might see some ads and you might have to a restricted number of conversions. 
Once the conversion is complete, you can find the file in your device's memory.
PDF To Word Converter Software
The Best Pdf To Word Converter Software for a windows computer will be Adobe Acrobat, there are no two opinions on that. The software lets you enjoy the freedom to convert your documents into doc files without any external media, You can use this tool from anywhere, while you are at your office or at home. You can even convert your scanned documents into word files, even the complicated documents. The original formatting gets converted too.
Convert files from PDF to Word using Acrobat
Step #1 Open the file that you want to convert in Acrobat
Step #2 In the right pane, you will see the "Export PDF" tool. Click on it.
Step #3 As we want to convert over file into a word file, select Microsoft Word as your export format and then choose word document
Step #4 Click on the Export button. The text recognition will automatically work if the file is a scanned document.
Step #5 Name the file that you just converted and save it into your desired folder in your device.
PDF To Word Converter Online Free Without Email
For those who do not want to install software in their device, they might want to know How To Convert Pdf To Word Without Paying. For that, you might like the online tools that are available on the world wide web. Why are these online tools amazing? They don't use up much data, they are simply drag-and-drop tools that convert the files within seconds. These tools work on all the platforms including Mac and iPhone.
Convert files using online tools
Step #1 Open any online tool that you want to use. My personal favorite is The Small PDF dot com.  It is an online converter which converters the files in seconds.
Please note that it is not a paid promotion
Step #2 Upload the files that you want to convert into PDF Converter
Step #3 The extraction process will immediately start and your file will be uploaded
Step #4 Wait for the conversion to finish and once it is done, download your word file.
There are other platforms like PDF2DOC and SImplyPDF too. You can look into each one of them and find the best suitable one for you.
End Note
Hopefully, you will be able to convert your files easily and perfectly. Please comment and share if you like this tutorial.