Do you have questions regarding how to use filters on Instagram?
Are you looking for new methods to enhance photos that you share on social media?
Have you seen Instagram Filters and noticed pictures of people that appeared to be dogs? Have you taken the Harry Potter quiz yet? If that's the case, then you've undoubtedly seen Instagram Filters.
Keep reading if you want to learn more about Instagram effects and how to use them in your stories.
Another Interesting Read: How To Change The Name Of Your Airpods
What Is The Meaning Of An Instagram Filter?
Instagram face filters are AR (augmented reality) effects that you may apply to your real photographs and videos.
You can take a photo or create an Instagram post with puppy ears, hearts, or other effects to make it appear more entertaining, such as this:
However, keep in mind that Instagram Story filters are not the same as Instagram photo filters, which you can use to modify simple shots.
Filters are coloring your photos in a different color. Instagram Story filters can go way beyond this by incorporating augmented reality elements into your images.
They have a more exciting and engaging experience, as well as the potential for branded content.
Begin With A High-Quality Image
Even the greatest filter can't disguise a bad image, so make sure you have a high-quality photo to work with.
When it comes to lighting, natural light is always the best choice, but using your smartphone's HDR setting when taking pictures in low light, up close, or outdoors will result in the most successful photographs.
Another excellent idea? Take a few shots to ensure you don't run out of options when it comes to posting time.
If you're in a bind or lacking in ideas, consider customizing stock imagery. There's a huge world of free, high-quality stock images to select from.
Where Can I Get The Best Instagram Filters?
It is simple to find your Instagram Story filters. Here are the instructions from Instagram.
To start a new Story, open the camera and select New Story.
Swipe left on the screen's bottom border and select an effect.
Keep swiping until you discover the effect you wish to employ.
Keep swiping left to choose the one you like the most.
Once you've identified the filter, press to snap a photo or keep holding to record a video. You should be able to see the filter you've chosen.
The disadvantage is that you'll have to try each method out until you find one that works in your photographs.
How To Use Filters On Instagram
The Instagram Effect Gallery has appeared as a tool to help you find new effects.
This is where you'll find it.
From the menu click on Stories.
Swipe left to see the first Filter
Keep swiping left until you go to the last one
The Effect Gallery's final icon allows you to discover new Filters.
Keep in mind that the Effect Gallery does not contain branded effects, but you can still explore a variety of new ones.
You can use a variety of different filters in the categories below:
Instagram
Love
Selfies
Colour and Light
Moods
Camera Styles
Funny
Animals
Surroundings
Events
Sci-Fi and Fantasy
Fandom
Causes
From Your Friends' Stories, Try Filters
You've probably seen filters on your friends' Stories before. Someone is engaged in a quiz called "Which Disney character are you," and you want to take it yourself.
To utilize it, all you have to do is select the top left-hand corner of the screen on the filter's name.
This is a brief technique to test a new filter, but it isn't always the best method for finding out more.
View A List Of Compatible Lenses
Another wonderful method to try new effects is through Lenslist, a database of AR filters, modifications, and producers.
The structure of the site is simple to comprehend and use, allowing you to discover filters, explore branded ones, and even search for particular ones.
You can also apply filters on Facebook and Snapchat, which means you'll never be short on new ones.
How To Make And Use Your Own Instagram Filters
Did you know you can create your own Instagram filters?
Facebook introduced bespoke AR filters through its Spark AR Studio platform in 2019.
To produce AR effects for Instagram Stories, you don't have to be a professional. There are numerous helpful tutorials on Facebook that will get you started. You may also get ideas from others before creating your filters.
This is a fantastic chance for anybody who feels creative, as well as businesses looking to take full advantage of Instagram Stories.
Augmented reality is bringing new life to the world and may assist businesses in standing out. Many companies have launched their filters since the public release of Spark AR Studio.
Why Should I Make My Own Instagram Filters?
There are several benefits for businesses to develop their own Instagram filters.
Let's take a look at some of the most important ones.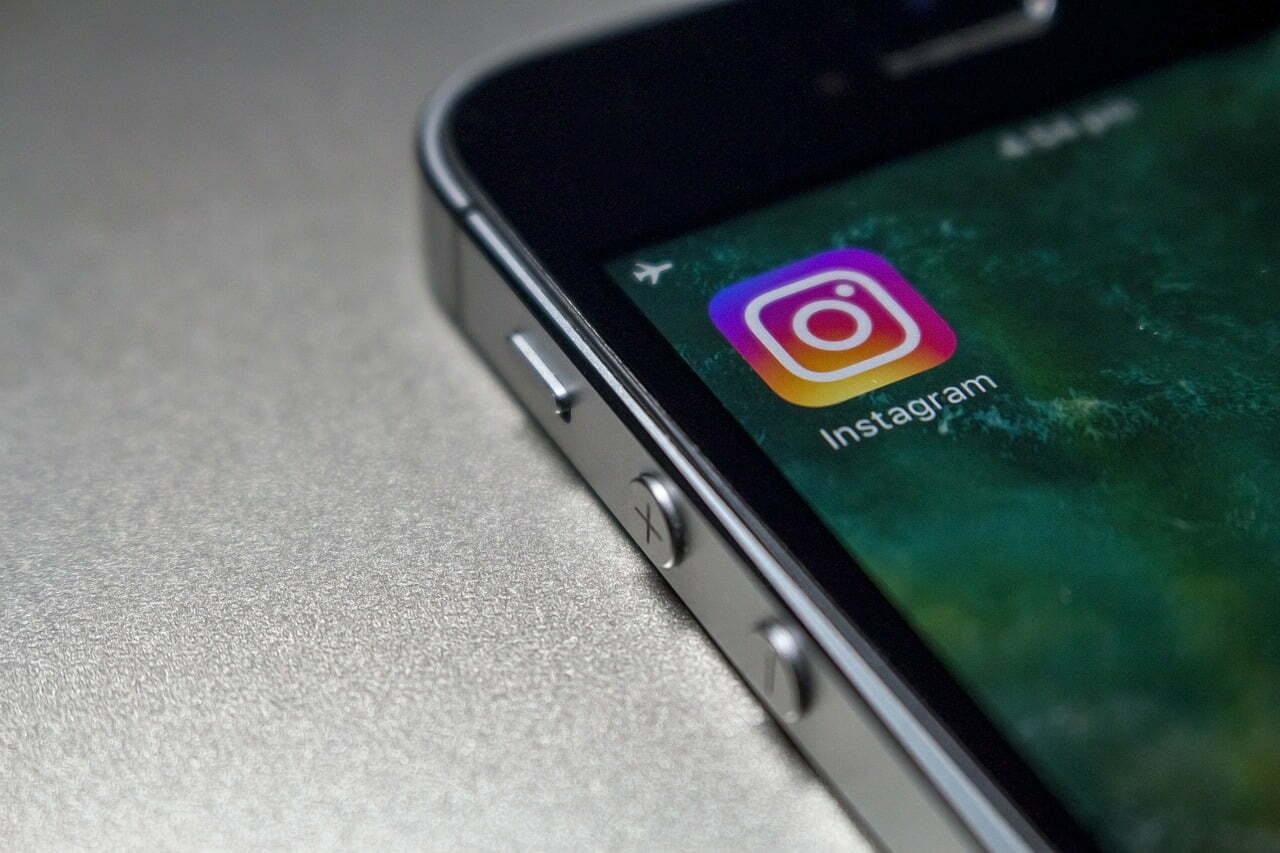 Increase Awareness
A bespoke AR filter may help you achieve the greatest level of brand exposure. It's easier to market your items or services more entertainingly, thus many businesses are developing their filters.
You can also use the platform to develop a more intimate connection with your audience by making it easier to boost brand awareness through quizzes and filters, which will help you find a new audience that is interested in learning more about your goods.
Increase Interaction
Are you having trouble keeping your followers engaged on Instagram? Instagram's filters might help you out.
They can be used to emphasize your company's personality while also engaging with your followers. Instagram users spend a lot of time playing with the app's filters, which is a fantastic opportunity for marketers to pique their followers' interests.
Even if you weren't expecting it, greater interaction may lead to new clients!
Keep Up With The Competition
Instagram filters are still relatively new, and there's a long way to go. That's why now is the perfect time to experiment with them as a unique approach to connect with your followers.
They can assist your business in staying ahead of the curve when it comes to utilizing new technologies creatively.
They can assist your business in staying ahead of the curve when it comes to utilizing new technologies creatively.
Conclusion
Filters on Instagram are very popular right now.
They're a hit with everyone, and they provide you the opportunity to experiment with various creative concepts.
Consider all of the quizzes, and how many people enjoy attempting them.
It's the ideal time to get creative with your filters.
You don't need to be a developer to develop your filters. Even the most basic concept might be highly engaging.
You Might Also Like:
How To Combine Videos On iPhone
How To Crop A Screenshot On Mac
How To Make A Private Story On Snapchat
How To Make Money On Onlyfans Without Showing Your Face
How To Connect Airpods To Chromebook