Starting a new diet? Or want to build muscles? Whatever your reason might be, I am ready to help you out with these awesomely Easy Smoothie Recipes that not only are healthy but will make your water mouth just be reading about them. Wanna bet??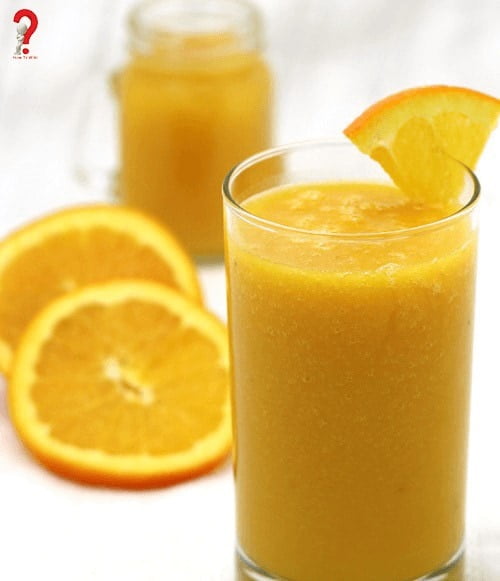 As the topic suggests, I have included both styles of recipes, you can be lactose intolerant and will still be able to enjoy the rich and creamy beverage until your heart explodes (not literally, duh!!).
Before I start handing out the recipes, let me tell you a little about smoothies, why they are loved, and why you must include them in your diet.
As we all know a smoothie is a creamy beverage that is mostly made of pureed raw fruit (sometimes they use vegetables which taste somewhat good, surprisingly!!) and dairy products like milk, yogurt, ice-creams (yum!!) or cottage cheese. Nutritional supplements are also used in smoothies for some extra power. Ingredients like herbal supplements, seeds, whey powder, enhance the taste as well as the nutritional value of the smoothies.
Why you must include the smoothies in your diet?
Because they help you lose weight

Smoothies prevent dehydration

You feel full when you have a glass of smoothie in the morning

Your cravings get controlled

Digestion gets better

Some smoothies aid as antioxidants

With the right amount of nutritional values, smoothies could enhance your immunity

Your skin gets improved

… and a lot more
As ingredients like vegetables are included in the smoothies, these make a better option for health conscious people. The "green smoothies" are almost a trend after protein shakes with the gym freaks. True Story!!
Without making your scroll more, let me start with the recipes. I will be sharing five recipes today, please share your experience with these with us in the comments.
How To Make A Smoothie With Yogurt
The smoothie making process becomes easier with yogurt. And if you are using greek yogurt, it is a plus point. This is because yogurt becomes smooth with blending, and we do want our smoothies to be smooth, right?
Healthy Yogurt Smoothie 
In this recipe, I am going to use low-fat yogurt to make it rich and creamy, and to make it more flavorful you can add pineapple orange juice concentrate into the smoothie. In this recipe, I sometimes add a little almond powder to make it thicker.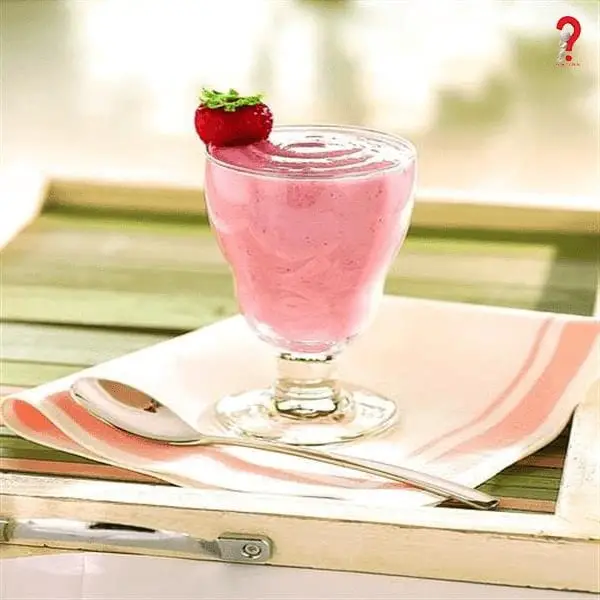 Let's start with the recipe.
Here is what you are going to need –
2 Cups of fat-free milk
8-ounce Low-fat yogurt (I use vanilla flavored, but you can use whatever you prefer)
2 Cups of Frozen strawberries, coarsely chopped
1 Full Banana, coarsely chopped
½ Cup Pineapple-Orange Juice Concentrate (Comment if you do not know how to make it)
The Blending Process
Step #1 Put everything in the blender. Be careful not to spill or overflow.
Step #2 Close the lid and blend
Step #3 Blend until the smoothie is all smooth and bright
Serve immediately with chopped strawberries on top.
Love it? Wait till I tell you about the Mango Smoothie, it's my favorite!
How To Make A Smoothie Without Yogurt
Instead of yogurt, you can use almond milk, other milk substitutes that you use, or just a banana. If you think the consistency of the smoothie is not that good then you can add some ice to it.
Tip: Use one of the ingredients frozen. Either take frozen strawberries or take a frozen banana. This will make the texture more smooth and not like a milkshake.
Strawberry Smoothie Without Yogurt 
I like to make a strawberry-banana smoothie when I am not in a mood to drink something with yogurt. I use almond milk or cow's milk, but you can use whatever milk you prefer.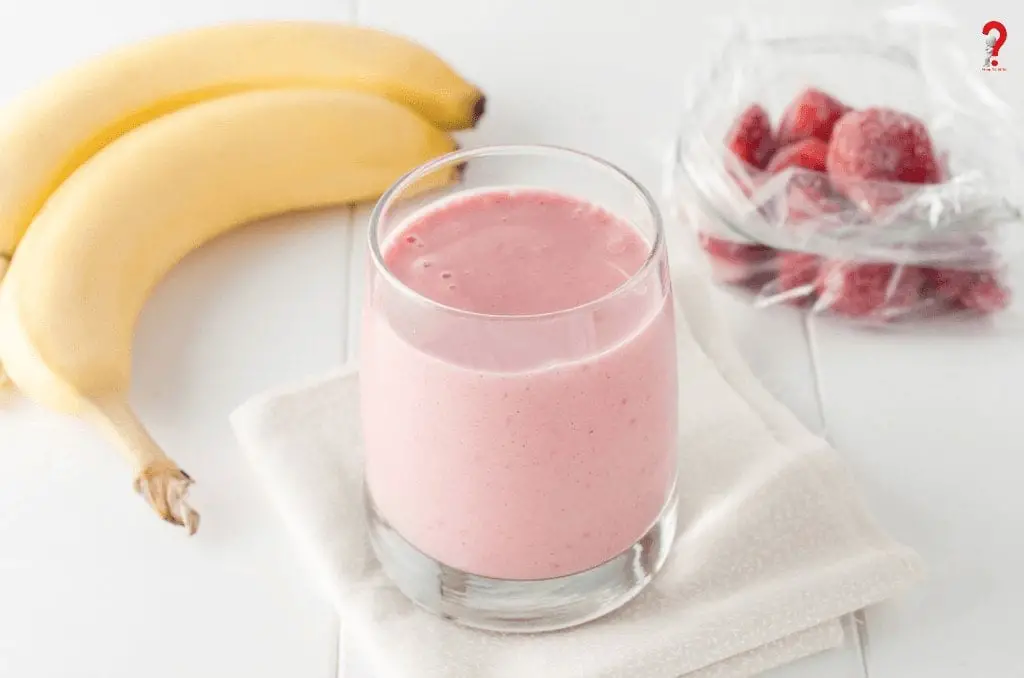 Here is what you need 
1 Cup Strawberries (Frozen or fresh)
1 Big Banana, sliced
½ Cup Milk
Ice Cubes
The Blending Process 
Step #1 Put everything in a blender, with correct measurement. The ratio must remain the same if you want to add in the servings
Step #2 Blend till smooth (duh!)
Serve immediately with a garnish of your choice
---
Here is another amazing recipe that you will definitely love ~
Strawberry Smoothie With Yogurt
Here is What You Need
1 banana

1 cup strawberries (I used organic frozen strawberries)

1/2 cup almond milk (or your favorite milk)
The Blending Process
Step #1 – Collect all the ingredients according to the quantity required
Slice the banana into about one-inch pieces.
ingredients for a strawberry banana smoothie on the counter.
Step #2- Add and mix all the items into your blender
Step #3 – Blend and blend until you find your smoothie to be thick and creamy.  It takes approximately 1 minute to complete this process.
Step #4 – Your smoothie is ready and you can pour it into a big glass, top it with some freshly cut strawberries and enjoy
---
Conclusion
These recipes are too yummy to leave, do make them at home. Share your experience with us and your friends!!!