There are times in our lives where we don't want to eat the same old cornflakes and milk at breakfast. Most Indian families have their traditional Breakfast Recipes which they follow to make delicious breakfast which could make any kid ask for more. At least I do. Apart from being tasty, these recipes are healthy, nutritious, and filing too. So, we don't have to worry about looking at the calorie counter to check whether we have had a balanced diet or not.
Without dragging this intro, let me just start with my favorite recipes which I can assure you that you will love.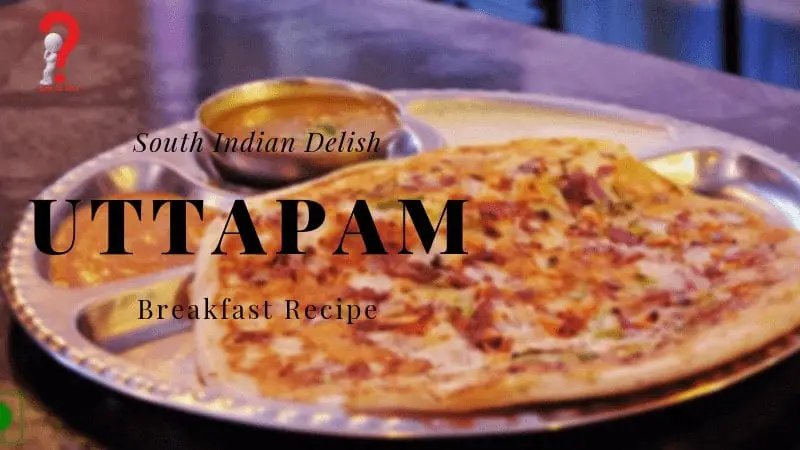 Vegetable Uttapam Recipe
So, the first one in my list is Uttapam. Why is at the top? Just because I had a plate this morning, and I can still feel the flavors. (Yes, feel!)
Uttam is a South India dish – sort of a dosa. But unlike a typical dosa, it is more of an Indian version of pancake or crepe. It is thick and is topped with chopped veggies.
What you will need for this recipe
Idly batter – made and stored the previous day. If you don't know how to make the batter, you can buy it from the store.
Onion, Tomatoes, Cilantro – 1 cup, chopped
Carrots – 1/2 cup, grated
Vegetable oil – 2 tablespoons
Fun part, cooking:
Just like you do with the pancakes, heat the pan/skillet and spread half a teaspoon of oil
Spread one bowl or so batter in the pan, try to keep it thick just like a pancake
Sprinkle the vegetables on the top and cover the pan with a lid – leave for two minutes
After two minutes, remove the lid and let it cook further for about 2-3 minutes.
Serve the Uttapam garnished with fresh coriander along with coconut chutney.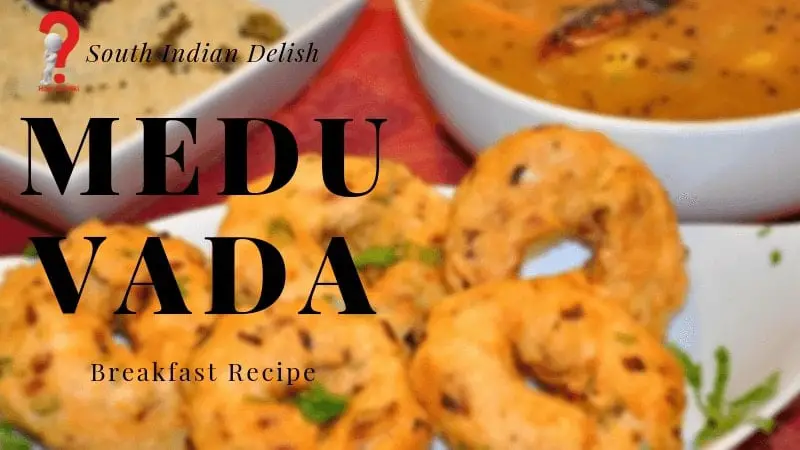 Crispy Medu Vada Recipe
Next up is Medu Vada, another South Indian delish that will make you crave for it every day. It has a donut shape, is crispy, and has a soft interior. This dish is famous all over India but is basically from South India and Sri Lanka. Generally eaten in breakfast or as a snack with tea. I usually eat it when I can get my hands on them.
A note – It is deep fried, so if you prefer a breakfast recipe that does not associate with oil – this ain't for you.
For this recipe, you will need:
Urad dal (husked black gram) – 2 cups
1 Onion, 2 Green chilies, 1 thin slice of ginger, curry leaves – all finely chopped
Coconut – 1/2 cup (totally optional)
Salt and Black Pepper to taste
Oil, for frying
Water for batter
Make this dish:
A note – This takes a lot of preparation, so you might want to pre-plan the day you have to cook this
Soak the black gram in water overnight (or 3 to 4 hours if you are going to cook in the evening)
Grind the soaked gram in a smooth paste, if it is too thick or lumpy, add water. The batter should not be too thick or too runny, just enough to not soak access oil.
A Tip: If accidentally the batter becomes runny, add semolina
Add all the spices and the things that we chopped into the batter and mix well
Now take a deep thick bottomed pan for frying, heat enough oil to deep fry the medu vada
To make the desired shape (like a donut), wet your hands with water and take a small amount of batter and spread into a small biscuit or cookie shape. Then use your finger to do a hole in it to complete the shape
Slowly put the vada that you made in the pan to fry, fry it till golden brown on both sides.
Once done, use kitchen tissues to drain the access oil and serve with chutney or sambhar.
Veg Stuffed Paratha Recipe
Can't get your child to eat vegetables? You kids love pizza better than what you cook? Worry no more! Love of every Indian kid is here. A Vegetable Stuffed Paratha solves every issue there is, it is the answer to every hunger craving you might have, and it does not even require a lot of effort. Paratha here is Indian bread, stuffed with your favorite vegetables like potatoes, cauliflower, spinach, and more. 
What you are going to need to make the parathas:
Things required for the dough –
Wheat Flour – 2 cups

Water – enough to make a nice fluffy dough
For the stuffing – 
Vegetables of your choice –

My options – Potatoes (boiled and grated), cauliflower (grated), spinach (chopped), onion (finely chopped), cottage cheese (mashed lightly), radish (grated)

Green chilies (if you like spicy) – 1 -2 per paratha

Salt and Red Pepper for taste

Oil/butter – enough to cook
The easiest way to make paratha:
Start with the dough, knead it with your hand so that it is fluffy and soft. The process is similar to kneading the dough for pizza. Let the dough rest for a while (with a lid on) till your prepare the stuffing

For the stuffing, take a big bowl, add the vegetable that you are using, spices, salt and mix well. 

Now heat the pan/skillet you usually use to make pancakes. Keep the flame medium

Make small balls of the dough and using a rolling pin roll them into flat circles on by one

Take a rolled dough and fill it with the stuffing and seal it by folding the dough. This process is similar to how you make a dumpling.

Now using a rolling pin, flatten the stuffed dough very carefully so that you do not break the bread. Keep on applying some wheat flour so that the dough doesn't stick on the rolling pin.

Once you have rolled enough to look like a pancake or a thick crepe, put it on the heated pan

Flip it when the paratha seems cooked from one side, and then cook the other side.

Add butter/oil and cook some more till the result looks good and smells delicious. The paratha must turn golden brown.

Serve hot with curd or your favorite sauce.
Vegetable Poha Recipe
Poha or flattened rice is one of those recipes that every Indian mother would vouch for after vada and idli. It is healthy, light, and most importantly delicious. You can never go wrong with Poha unless you forgot to strain it before cooking. Actually, it doesn't need any cooking time, you just need to prepare the base for it.
This is my personal recipe that I am sharing with you.
The things that you are going to need
1-2 cup of Flattened Rice or Poha (depends on how hungry you are. Go for 1.5 cups if you are not sure)
Onion – 1, big, finely chopped
Tomato – 1, big, finely chopped, totally optional
Green Chilli – 2, finely chopped
Peanuts – Raw, handful
Mustard seeds – ½ tspn, most important
Turmeric Powder – ½ tspn
Red Chilli Powder – ½ tspn
Salt – To taste
Oil – 2 tbspn
Lemon Juice – 1 tbspn
Here is how you make it
Start with carefully washing the poha in a strainer. Make sure you don't break the rice. After washing, let it sit for about 2 minutes or until you have prepared the masala to make it soft and ready for consumption
Take a pan and heat it. Add oil to it and let the oild heat up a little.
Add mustard seeds to the oil and let it crackle, don't keep it on high flame as it may burn and ruin the taste
Add Onion to the oil and fry till you see that onion is golden brown
Add green chilli and peanut and fry some more.
The next step will be to add the tomato and cook until tomatoes are soft and squishy
Take the turmeric powder, red chilli powder, and add them to the mix – cook for a minute
Now take the poha in the strainer and using your palm remove extra water from it
Add the poha to the cooked masala and mix well
Add salt
Put the lid on and let it simmer for one minute so all the flavors could come together.
Remove the lid and add the lemon juice, mix well so that the lemon juice gets mixed.
Serve hot along with a cup of tea or a glass of buttermilk
This was my take on the Indian breakfast recipes.
If you tried some, do write in the comments and let me know how did it go.