When it comes to business there are often few more willing advocates – few that are more prepared to help you to thrive – than your local demographic, which is one of the main reasons that local SEO is so important as its goal is to ensure that your company's web presence is fully optimized for all those relevant local searches. Over the years Google has become increasingly tailored towards local search results and now when you search for a given business you will be shown those that are best-ranked in your area at the top of the results. If you can reach those elevated heights in your local search rankings you stand a very good chance of outperforming the competition. If for no other reason (and there are many more) than this you should nurture your local SEO like a newborn baby – its growth and health are vital for the future of your business.
As with all digital marketing areas, there are a number of ways in which local SEO can be approached and it is possible to achieve success with quite distinct plans but there are some universally applicable tips that should not be ignored as they form the bedrock of any successful local SEO strategy.
Control & Hone your Google My Business Profile
It's amazing how many small businesses ignore the obvious win that a strong Google My Business (GMB) profile can bring. Making sure that all the information about your business is correct, updated, and well-presented as well as carefully choosing the image associated with your profile can make a world of difference. Many small businesses lose control of their profile as login details are lost or the person in charge leaves the company, but a GMB profile is easily reclaimed and should never be left to fester. Your profile should display opening hours, will make your location easy to pinpoint and showcase your Google reviews.
Make sure your business citations are accurate
 Have you changed your business name, or expanded to have different locations? Do you have a new website or email address? If any of these things or other details have changed without being updated on any of your online platforms or in online directories it can have a dramatically detrimental impact on your local SEO. Make sure you use reputable local business listings and deal with sites with higher domain authority to spread the word.
Research local keyword searches
 Just as any good digital marketer will look for common keywords driving traffic to your site, with local SEO you need to pinpoint those locally specific terms to be able to better target your local demographic with content. There are a whole host of free keyword research tools that can help you in this quest.
Locally specific content
 In order to maximise your local SEO potential it is not enough to adopt a general SEO strategy of optimized content and well-written, fresh articles and high-quality landing pages, rather these are the bedrock, the fundament, the fertilizer from which local SEO strategy can be nourished and grow. So, bear in mind the fundamentals first – quality writing, keyword research (with a local focus), and user-friendly layout and content. With these basics in mind, you need to target the specific needs and interests of potential and current customers in your local area. Ideas in this regard can be gleaned from the local keyword research, but also through dialogue with your clientele and keeping your finger on the pulse of local events, news, and sentiment. Businesses that create locally relevant content are more likely to boost their ranking in those precious local search results. Authenticity is key and organic traffic will follow those who put all this into practice.
Link building & community engagement
 Insofar as local SEO is concerned, you need local link building, which can be achieved through local directories and approaching some local businesses for a cooperative relationship. You could also get involved with a local media arm or newspaper and even sponsor a local football team.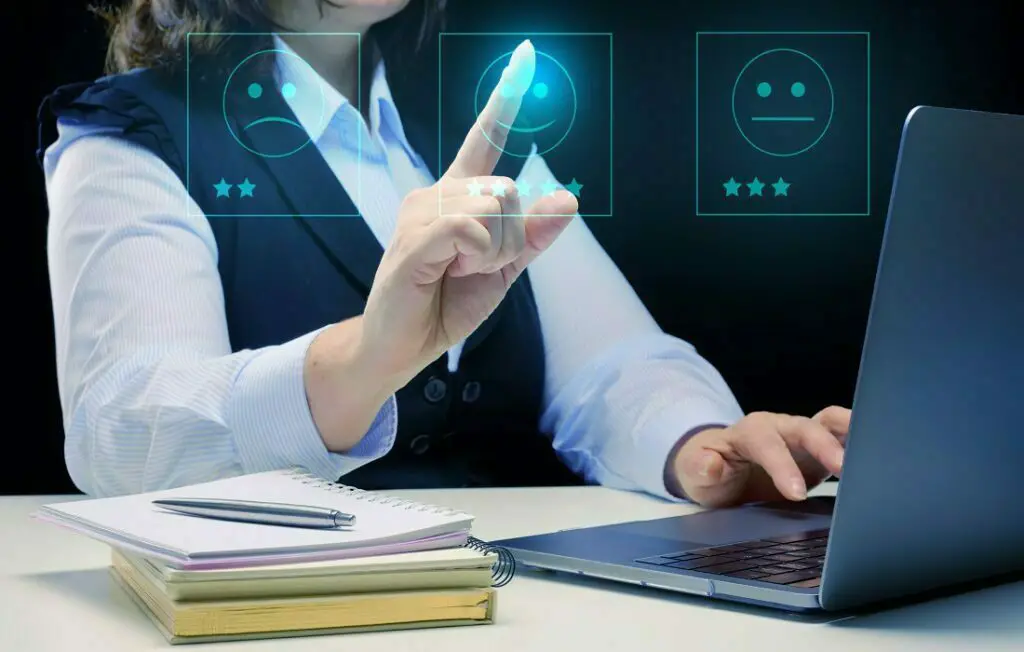 Nurture and seek online reviews from local customers
 The latest research shows that over 95% of consumers read online reviews to search for local businesses. This is an extraordinary statistic and one that should not be ignored. The absence of reviews is almost as problematic as bad reviews. Someone in the business should be in charge of managing Google and Trust Pilot reviews as both are pivotal in terms of your online reputation. Customer loyalty schemes will incentivise local people to leave reviews and special events with prize draws contingent on leaving a positive review can help provide a boost. Overall, however, excellent local SEO content, great customer service, and going the extra mile for your customers will be the best way to give people the push they need to write those glowing reviews.