The one thing that we cannot work without on our Androids is a Google Account Username, we all need it to sync our data, download applications, manage our media, and more. Yes, we get other options to do all that in various smartphones – like Xiaomi has Mi Account, Microsoft has Microsoft Account. Still, to have a single platform to store all your data, a Google account is necessary and the easiest option.
We all know how to create a Google Account in our mobile devices as well as desktop browsers, but do we know how to change the username once we have set it. Last month my friend was setting up her YouTube channel and had this realization that she does not actually know how she can edit the username on YouTube. A little research from her part made her understood how editing of a username on YouTube worked. Did you know that you can change the google account information like your username only three times in 90 days? No kidding!
I thought I should share with you guys too how we can change the user name on our accounts using mobile as well as on our desktop website. It is quite easy, just like changing your Gmail account user name. All you need is a working internet connection, your laptop/mobile device, and this blog to act as your guide.
---
On Related Topics:
Changing Your Facebook Name – How It Works
How You Use  Gmail – Sending Emails
---
Let's see how you can do what we came here to do.
Changing Google Username On Windows
The best way to Change Google Account Name is by using your windows desktop. I am using Chrome to demonstrate how my friend changed here Google username.
Step 1: The very first step is to open your Google account. For that, you have to go to your profile by clicking on your profile image on the right-corner of Chrome Window.
Then a panel like this will appear.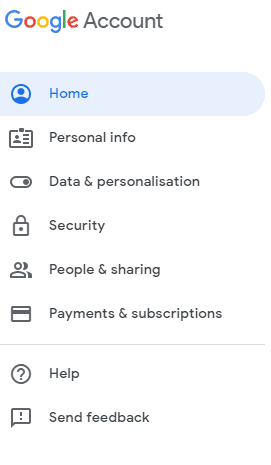 Step 2: From this panel (on the left side of the screen), you have to select the personal info option.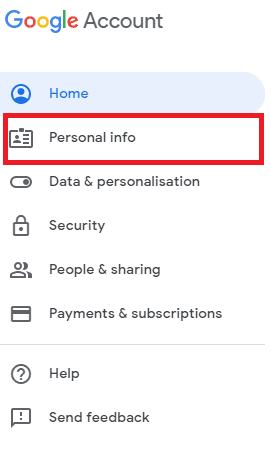 Step 3: Click on the arrow (>) icon that you can see on the right side of your name.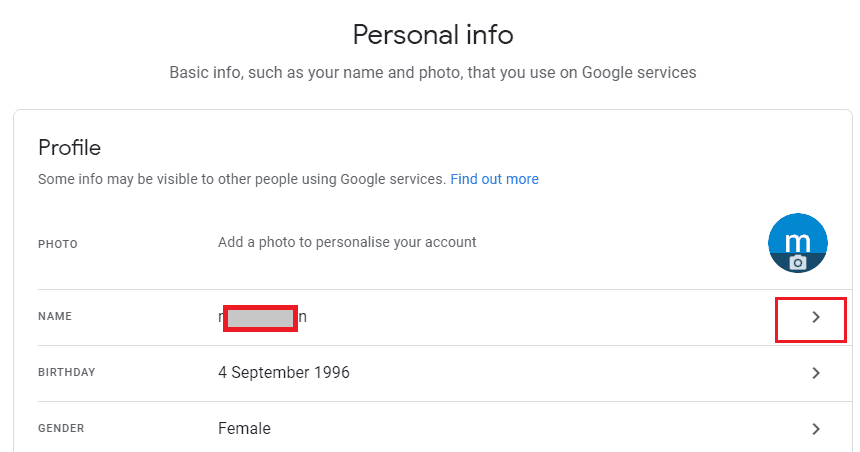 Step 4: There will be a pen icon on the right side of your name on the next window to edit the information, clicking on it will let you edit your name.
Step 5: Now you can enter the new account name that you want to display.

Enter the first name then the last name.
Step 6: Click on the done button once you are ready to go.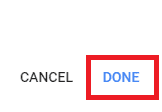 These are the steps that will help you in changing your name on Google account. Google has decided a certain period of time in which you can change your google name, you can only change your name 3 times per 90 days.
Change Google Username On Android Phone
The other way to edit the user information is directly going on the Google settings in your phone. Almost all the Android phones have compatibility with Google Account, you can sync your data and share data easily. To change or edit your account information, you don't have to work much, you can just go to the Google Account settings from the phone settings menu and do it.
Step 1: For the first step, Log into your Google account on your mobile phone.
Step 2: From the options written above/below (depends on the Android suite) your user name click on the personal info.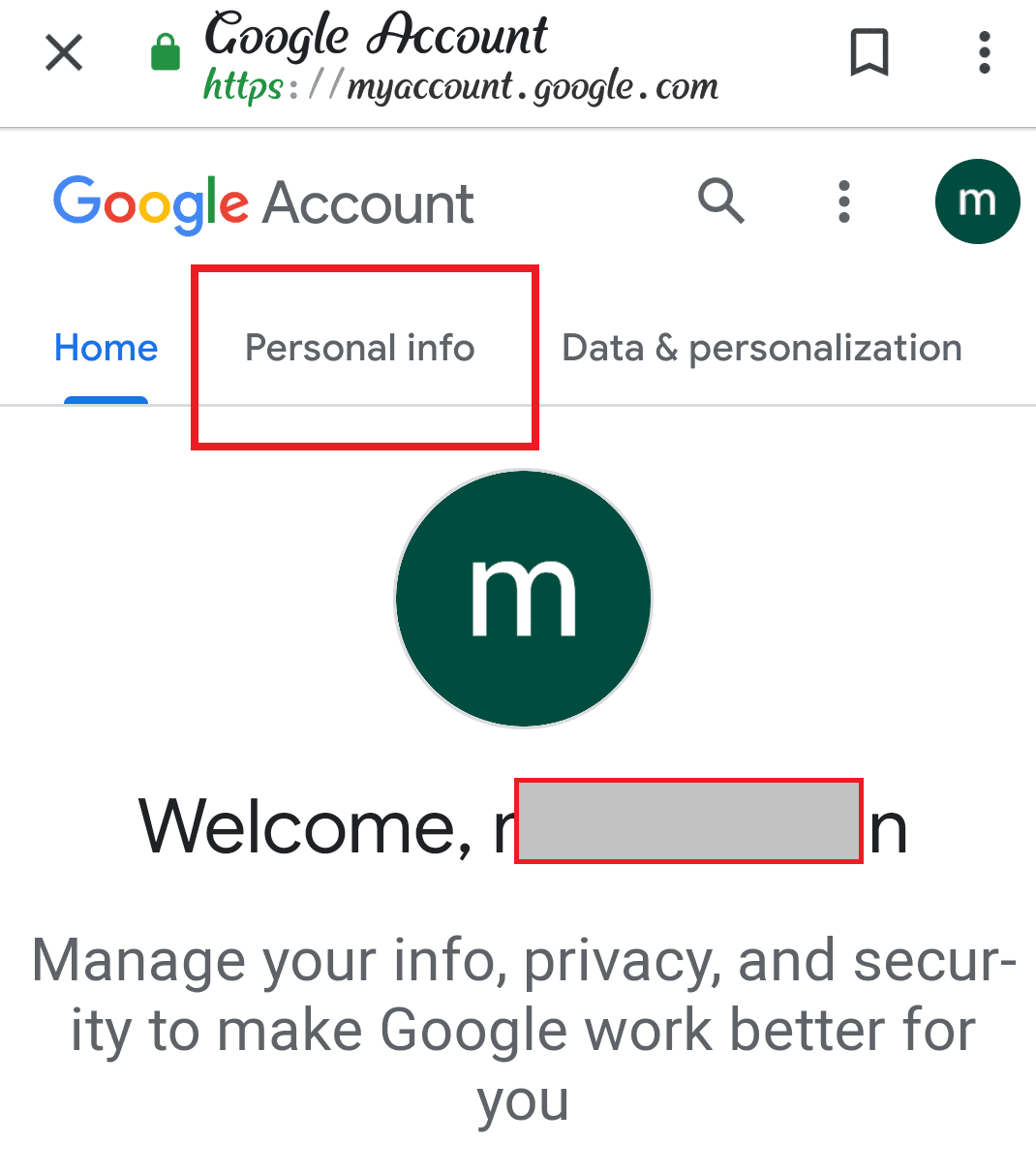 Step 3: Tap the name under the profile option & click on the arrow (>) icon on the left side of your name.
Step 4: When you click on the arrow button which will lead you to the screen where you will find your name along with a pen icon on the right side of your name, then you have to tap the pen icon.

Step 5: Now you can easily enter your desired name that you want to have displayed.
Change your username by editing your first name and last name.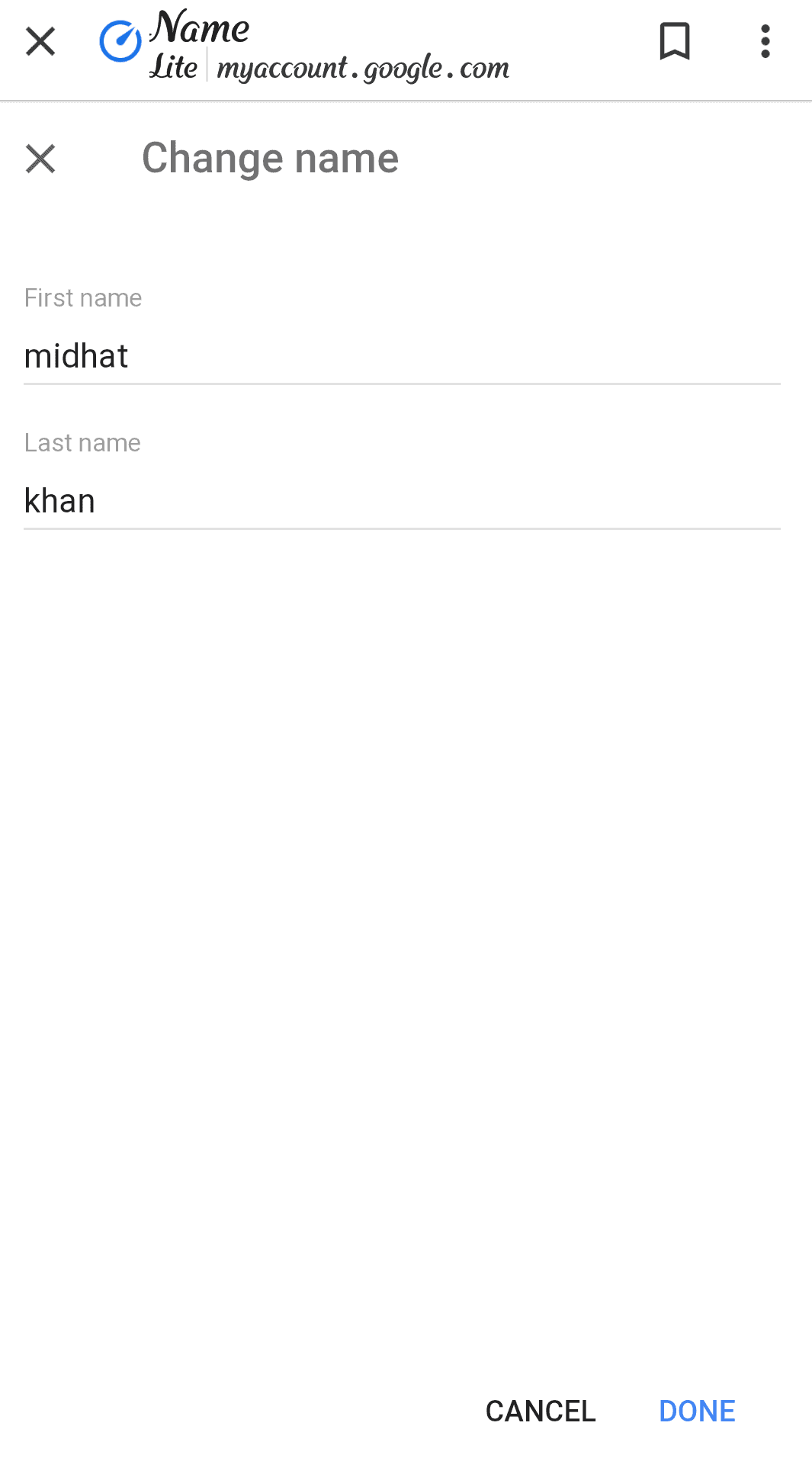 Step 6: This is the last step. Tap on the done button. And you are done with changing your Google name.
By these simple steps, you can easily change your Google account for whatever the reason you want to change the name.
Conclusion
A Google account lets you log in on computers, androids, and tablets using the same password. Google synchronizes (sync) all your data from all your devices like email, photos, and documents; and these can be accessed from everywhere. You cannot download any application from the Google app store, and you can not run YouTube without a Google account. Whenever you purchase a new phone or new computer then the first step is to create a Google account without this you cannot do any useful work with your devices. You can use the pre-installed applications or software but you can't download the new ones. You can use the Google account in your different devices.
I hope that you were able to edit your username easily. Do write in comments about your experience on this.