Every girl faces this problem – One day the eyeliner turns out perfect in just one sweep and on other…. Not so much. If you too have this kind of problem with your daily routine, you must not fear, mastering your eyeliner is a task that anyone can do with a little practice and some tricks. Mastering the technique of How to Use Eyeliner can take some practice, but once you get the technique on tips of your liner brushes, you will be able to draw your eyeliner on fleek!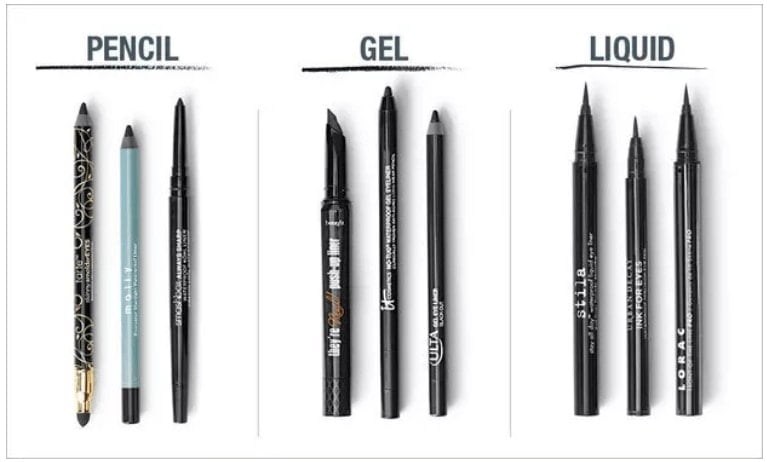 How To Use Eyeliner Pencil
Here is a compilation of best techniques to draw your eyeliners and tips to find the right look ~
Keep in mind that to apply the best eyeliner, you have to use the right type of brush for the look you want
For a tight line, use a flat eyeliner brush to distribute the eyeliner evenly

For a dramatic look of a cat-eye, use a small angled brush which will help you to guide the shape of the line

A narrow point- style brush is a kind of brush that will do it all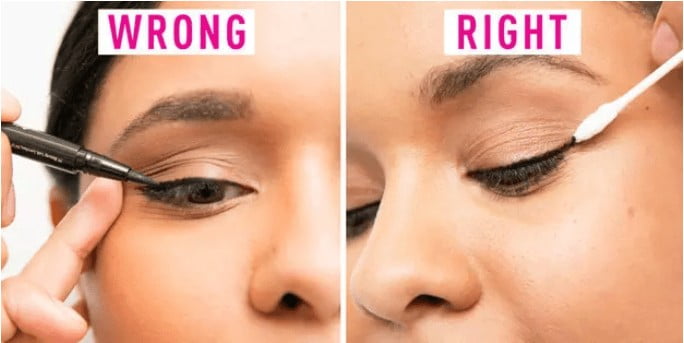 How To Do Winged Eyeliner For Beginners
Here is a video tutorial to make a winged eyeliner ~
Steps To Use Liquid Eyeliner Perfectly
Follow these steps for the proper way to draw your eyeliner
Do not shut your eye completely when you draw your eyeliner, you will not be able to draw a straight line if you will do that

Apply primer first, then foundation, and eyeshadow. After that apply eyeliner in the end.

If you have a pencil eyeliner, use that first to draw your eyeliner, and after that apply your liquid liner on the top.

If you cannot draw a straight line, you can use the dotted line technique, in this, you make several dots or dashed to create a guideline. Building the line as you go.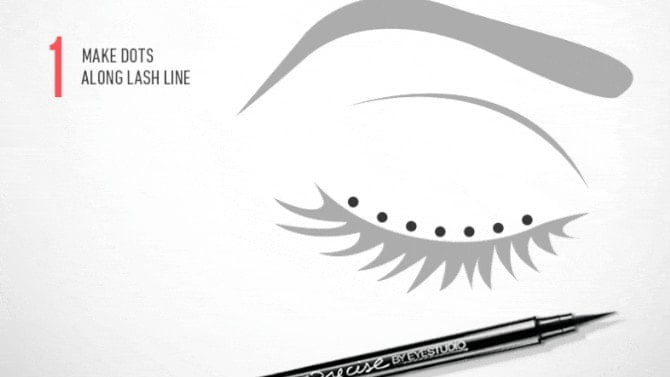 If you do any mistake while drawing the eyeliner, instead of using a makeup remover, use concealer.
How To Apply Eyeliner With Pictures
Tips ~
We all know how hard it is to make a perfect winged – eyeliner with our shaky-hand, to solve that we have a perfect solution. Just follow these three steps
Sit down

Place your elbow on a flat surface

Rest your little finger on your cheek and stabilize yourself as much as possible

Start drawing your liner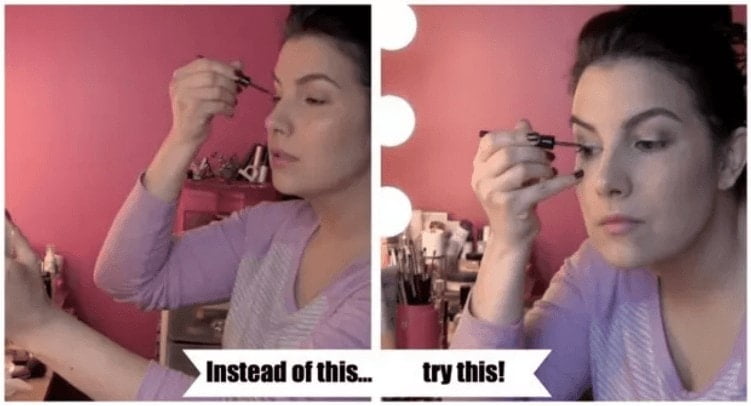 The best trick is to know what is best for you, so keep trying and figure out what's best for you.
When applying eyeliner, try not to pull the skin of your face or eyes, messy lines could be cleaned, but saggy eyes cannot. Hope you liked this tutorial on How To Apply Eyeliner By Yourself, please share with your friends to support us!