The trick to online marketing and advertising is having the best advertising agency team communicating the right things to the target customer. Expressive and expensive marketing and advertising campaigns do not guarantee to convert customers. The information sensitive nature of today's consumer makes that extra care should be taken when communicating a brand to prospective customers.
Brands must do a thorough background check on online advertising agencies before hiring their services to ensure that they get the best results and value for their money. Several things should be considered and only when they pass these litmus tests should a brand trust it.
Define The Brands Business Needs
This is the first thing that should be sorted out by a brand. To find the most suitable agency to work with, a business must have a clear cut definition of its goals and targets. Brands need to assess and determine their needs and requirements as far as promotion and advertising are concerned. This, in turn, will help define its expectations from an agency. This understanding gives both the brand and the content marketing agency a clear direction on where to go and what to do to increase the chances of converting customers.
Experience And Reputation Of The Agency
Online Marketing and advertising agencies are rife today. Choosing the best and most suitable for a brand isn't always easy. However, a good way to weigh the credibility of an agency is through its experience and reputation. The reputation of a content agency is everything in the world of online marketing and advertising. Everything from their marketing strategies, commitment to work, successful turnovers, quality of professionally trained staff and relationships with clients should be taken into serious consideration. A good reputation builds trust and enables an easy and seamless partnership between the brand and the agency. International adverting agencies like Broadplacebuild credible reputations and customer relationships that make them one of the most sought after online marketers in the business.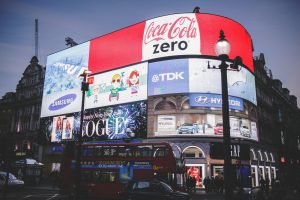 Promotional Strategies And Services On Offer
There are numerous advertising strategies in online marketing. Pay per click, search engine optimization, and content writing are just a few. Some agencies offer a wide of these strategies while others specialize in just a few. As expected, the results also vary widely. Some agencies are more successful at certain strategies than others. It is up to brands to carry out intensive research to decipher which of these agencies and strategies will be best for their businesses.
Communication Skills
The hallmark of marketing and advertising is communication. It, therefore, goes without saying that whatever agency a brand chooses to advance its market interest should be excellent communicators. A good marketing agency should be able to easily understand and comprehend the needs of its clients and deliver according to those needs. They should be good listeners, answer questions to provide clarity and promptly deliver feedback on the progression of their work.
Conclusion
It is not enough to know that a brand needs to have the support of a solid online marketing and advertising agency behind a brand. There are numerous things to consider before hiring one. This thorough assessment will ensure that precious funds and resources are not wasted and the desired marketing results are actualized.