We live in a world that's largely controlled by technology. Millions of people who have access to smartphones and other mobile devices use them to perform different tasks every day. This has generally led to a surge in demand for different types of applications.
If you are thinking of building a health app for the first time, then you are moving in the right direction.
It is estimated that more than 80% of people across the world use their mobile devices to seek services and search for information. This means that the demand for applications is insatiable.
Below are 4 tips to guide you in developing your first app:
1.Conduct Market Research
The first step in developing your application is carrying out research about the application you want to develop. There are hundreds of applications sitting idle on the internet because those who developed them never carried out adequate research.
Doing market research will help you find out if there are similar apps already in existence. In other words, you will be able to know your competitors and what you can do better on what's available in the market. You will also be able to see the value of developing that app.
2.Set A Realistic And Attainable Goal
After you have researched and known exactly what you want, the next step is to set goals. Lay down a program on how you want the whole app development process to take place.
For instance, decide which platform you want to have your application developed on. Is it Android, iOS, or both?
After that, kick start the development process by creating a draft. Drafting your plan on paper will help you to follow each step faithfully and refer back in case you forget anything along the way. It is important to do all the drafting on a piece of paper rather than doing it on your PC.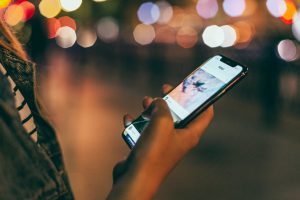 3.Wireframe And Functionality Testing
Once you have done all your homework and decided on which platform to develop your app from, it's now time to start rolling the ball. This step involves seeing exactly how every feature is going to function. It is meant to put your ideas into a logical flow.
There are several wireframing software you can use to help convert your ideas into a visual prototype. You should however choose one that's easy and comfortable to use.
Right within this step, try to seek feedback from friends and family members. Despite the fact that your app is still a demo, you will be able to have honest views.
The best way to do this is to arrange a meeting with a small group of people who are not afraid to critique your work.
4.Do The Final Touches, Test Again And Launch The App
The last step is more fun compared to the previous ones. After you have received feedback from friends and family members, sit down and rectify areas that you might have missed something.
If you are working with a team of developers, then ensure that every point raised during the pre-testing process is addressed properly.
Note: Android is the most popular platform for apps. However, if your users will be only based in the United States, then it would be better to have your app developed in iOS.
It is recommended that you develop your app on both platforms to increase net users from different countries.
In general, our world is largely driven by technology. This means that the demand for health applications such as patient Keeper, Cerna, Care Aware Connect, and many others will always be there.