Do you worry about your health? Are you the kind of person that pays undue attention to every bodily sensation they experience and each health warning they read?
It's certainly true that all of us feel more confident when in good health.It helps us perform better at work, be in a more positive mood at home, and feel readier to take on new challenges, such as exercise or travel.
A large contributor to that feeling is having access to adequate healthcare. If you know the frustration of struggling to get an appointment, you may have considered going private -but is it worth it? Here we debate the pros and cons of private healthcare.
Greater Access To Treatment
Going private usually means you'll get on-demand access to care. One of the biggest pitfalls of the NHS is the waiting times, which are continuing to grow due to increased demand and fewer resources.
But with speedier private appointments, you could get diagnosed and treated and get back on with your life sooner. You could also benefit from specialist drugs and treatments, such as vaccines that aren't available on the NHS or physiotherapy sessions.
Better Facilities
Another plus of going private is the option to choose where you're seen and who by, which isn't possible on the NHS. You may make this choice based on personal preference or sheer convenience.
You can also use it to get a private room, adding an extra layer of comfort which could help ease you through recovery after a serious accident or operation. Some facilities allow a spouse to stay with you, too.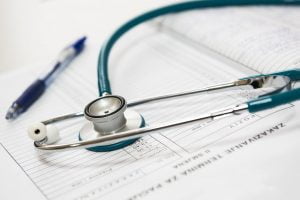 Extra Cost
Most UK residents are entitled to free healthcare from the NHS. But whether you get insurance or pay for one-off treatments, going private comes with a price tag.The price of private medical insurance goes up as you age and become more likely to need treatment, but credit cards allow you to spread the cost providing you can pay off your balance on time each month.
You may find that you can get the same or even better care on the NHS, particularly if you have a serious illness such as cancer or heart disease. Do your research before booking in.
It Might Not Offer What You Need
It's important to check what's available to you. Not all private healthcare is the same, and not everything is covered. Most insurance policies don't cover chronic illness, for example.
You may also find there aren't any local treatment options, cancelling out at least some of the added convenience.
Private healthcare can be good value if you need specialist treatment or are short on time but have the money available to skip the queue. What is your health worth to you?