Congratulation on your new job! Now that you have been accepted for your new job, you must formally accept the position. How should you do that? It is always a good idea to send your regards to your new employer for your acceptance in writing. Write a Thank you Letter for Job opportunity that they have offered to you. This allows you to demonstrate your professionalism and also helps in making sure that there is no confusion regarding the terms of the offer.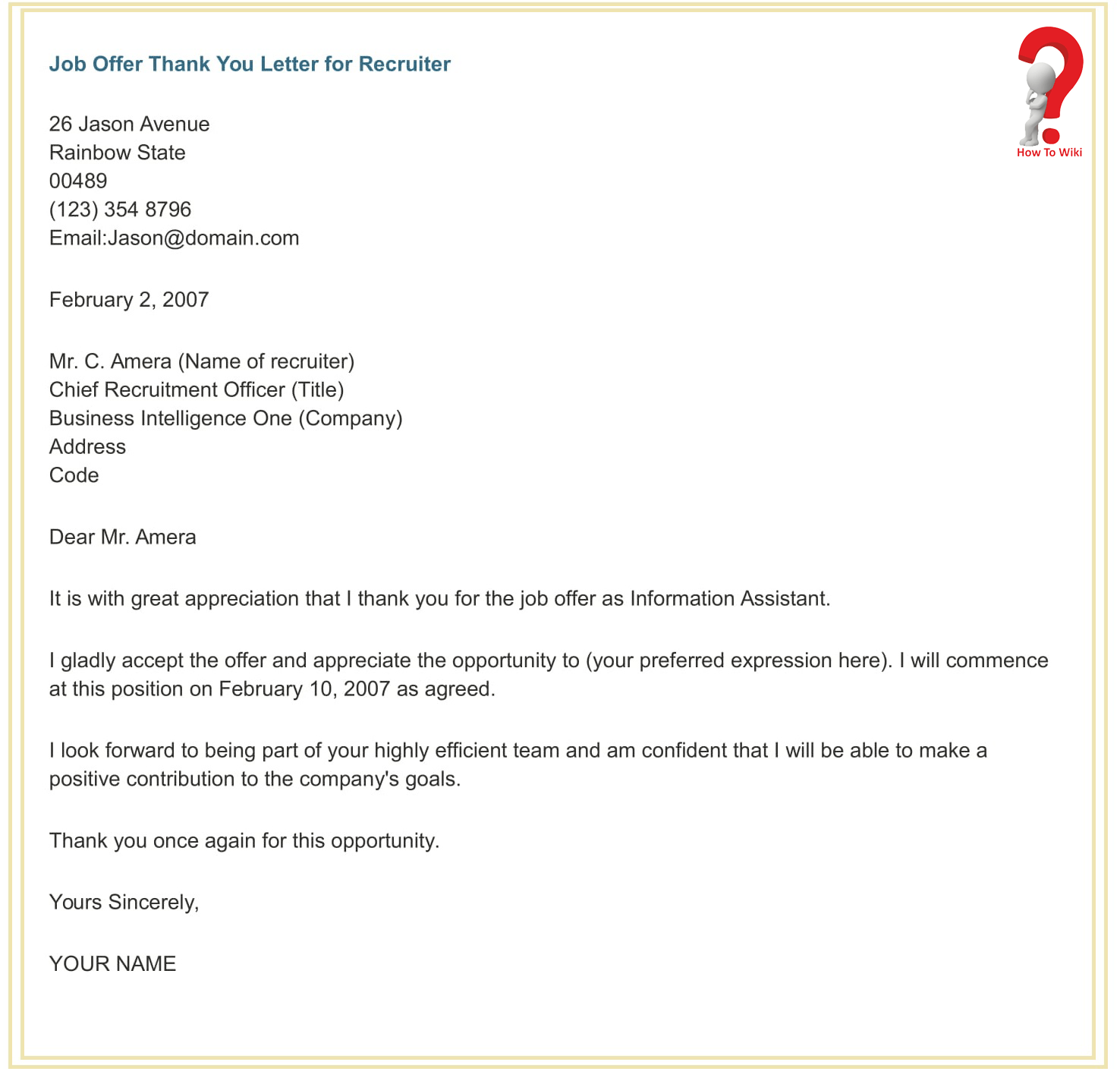 Sample Thank You Letter For Job Offer
Writing a thank you letter to your new employer provides you with an opportunity to express your gratitude for being offered the position, as well as to show your enthusiasm for taking on the new role.
What you must include in your Job Offer Acceptance Letter?
Gratitude for the acceptance

Terms and conditions of the employment

Starting date of your employment
If you are not sure if you can write an impressive letter, or you don't have enough time to post a letter, you can also write an email, just don't forget to mention your name and contact information in the email.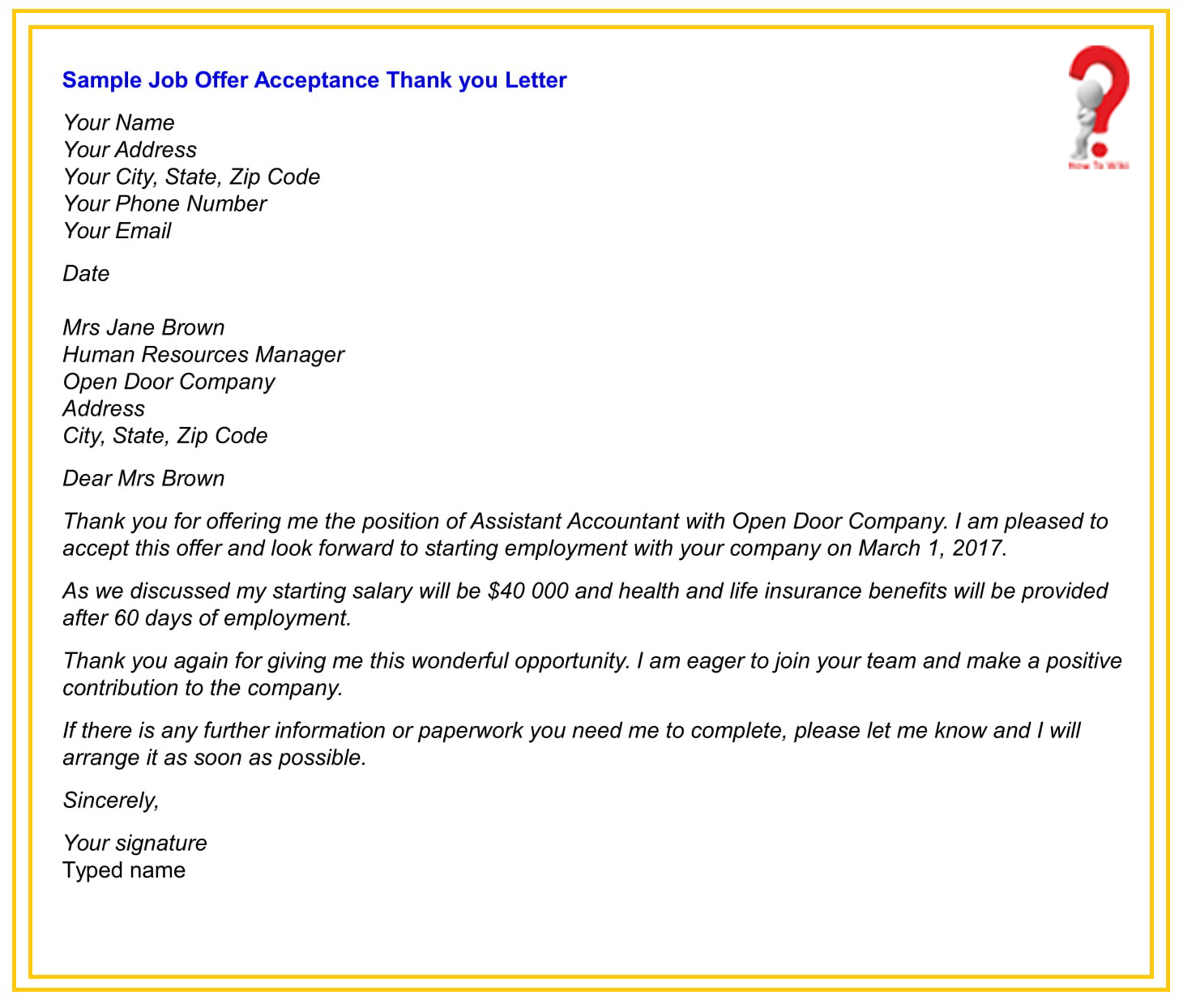 Thank You Letter Format After Job Acceptance
While writing an email, write your name in the subject line, it will ensure that your email will be opened and read. No matter via which way you send the thank you letter, be sure to address the letter to the person who offered you the role.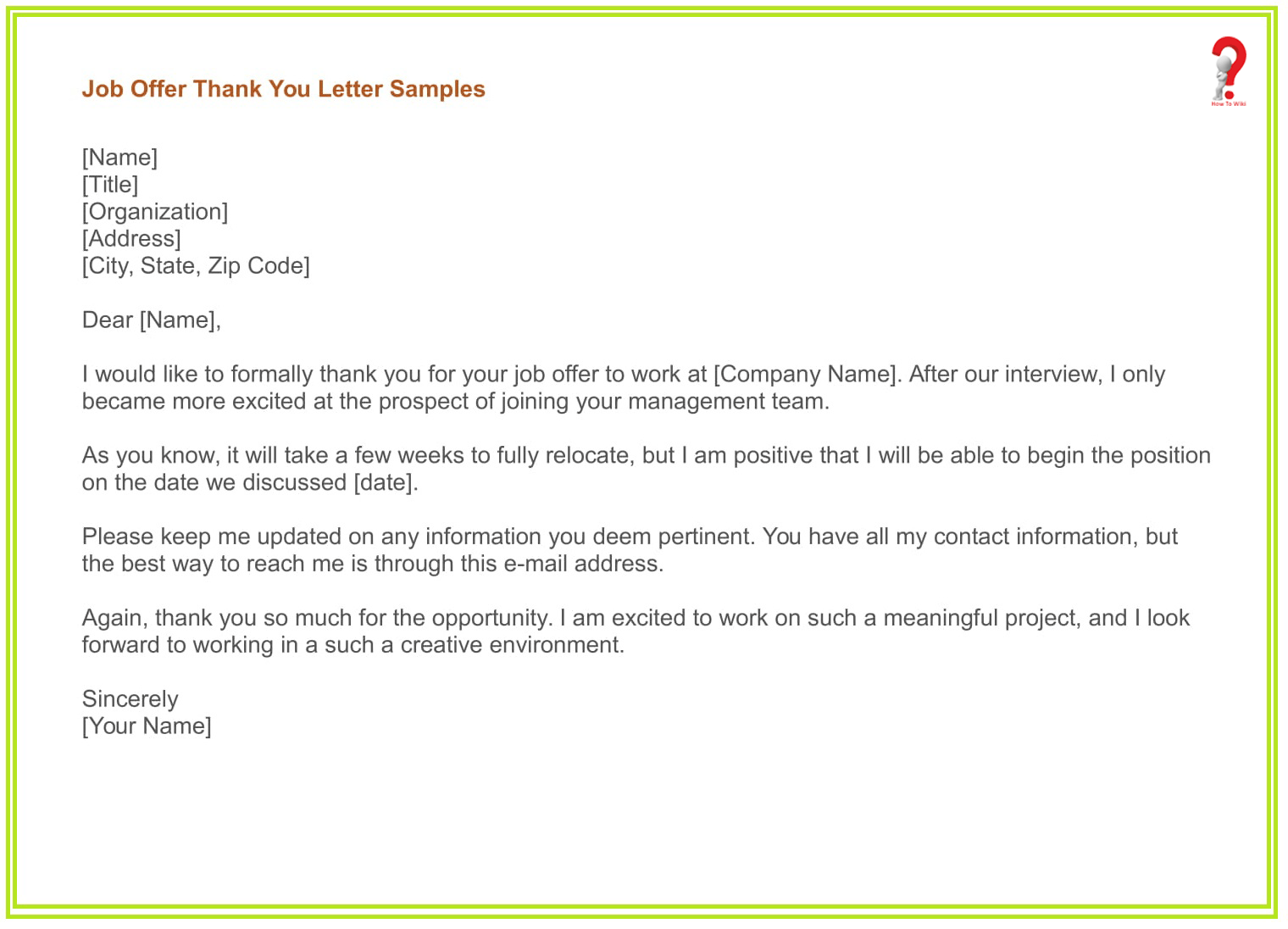 Sample Thank You Letter After Job Rejection
If you are writing a thank you letter after acceptance, then why not after rejection? Don't take it as hurtful, but take it as an adult. By sending a thank you note after a job rejection is also going to provide you with some stealth points. It will help you build your network, create a path for future job opportunities, and you might even get a free critique on your interviewing skills and candidacy.
You can also ask a few feedback question like, "Were there any key qualifications for this job which were missing in my background?" Don't be upset or get angry if you don't get a response, there might be a reason behind it, like the interviewer might not be comfortable delivering criticism.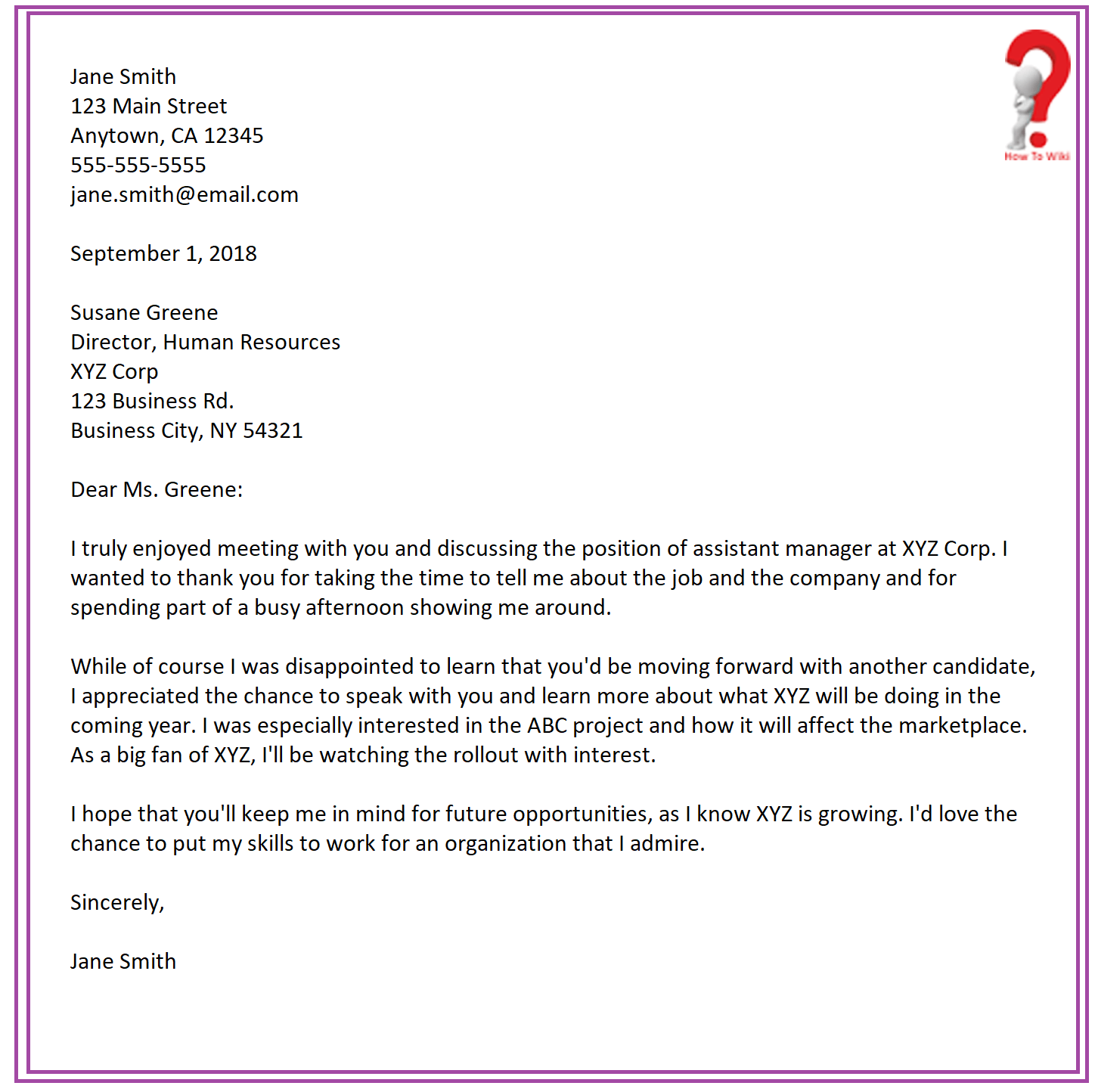 Thank You Letter Template After Getting Hired
The main purpose of these letters are to send your appreciation to the company for considering you to be a part of their team. When you write a thank you letter, you must remember to thank the person who conducted your interview. Accepting your job offer does not end in that step entirely. You can also negotiate with the recruiter in your letter, and some employers even expect the prospects to haggle with what they have offered to you.
When you negotiate with their offer, employers find it admirable as it shows that you are detail oriented, uncompromising and that you know your worth. Expressing your sincere gratitude via email or letter is deemed a positive thing, these traits are considered valuable for an employee to achieve organizational goals.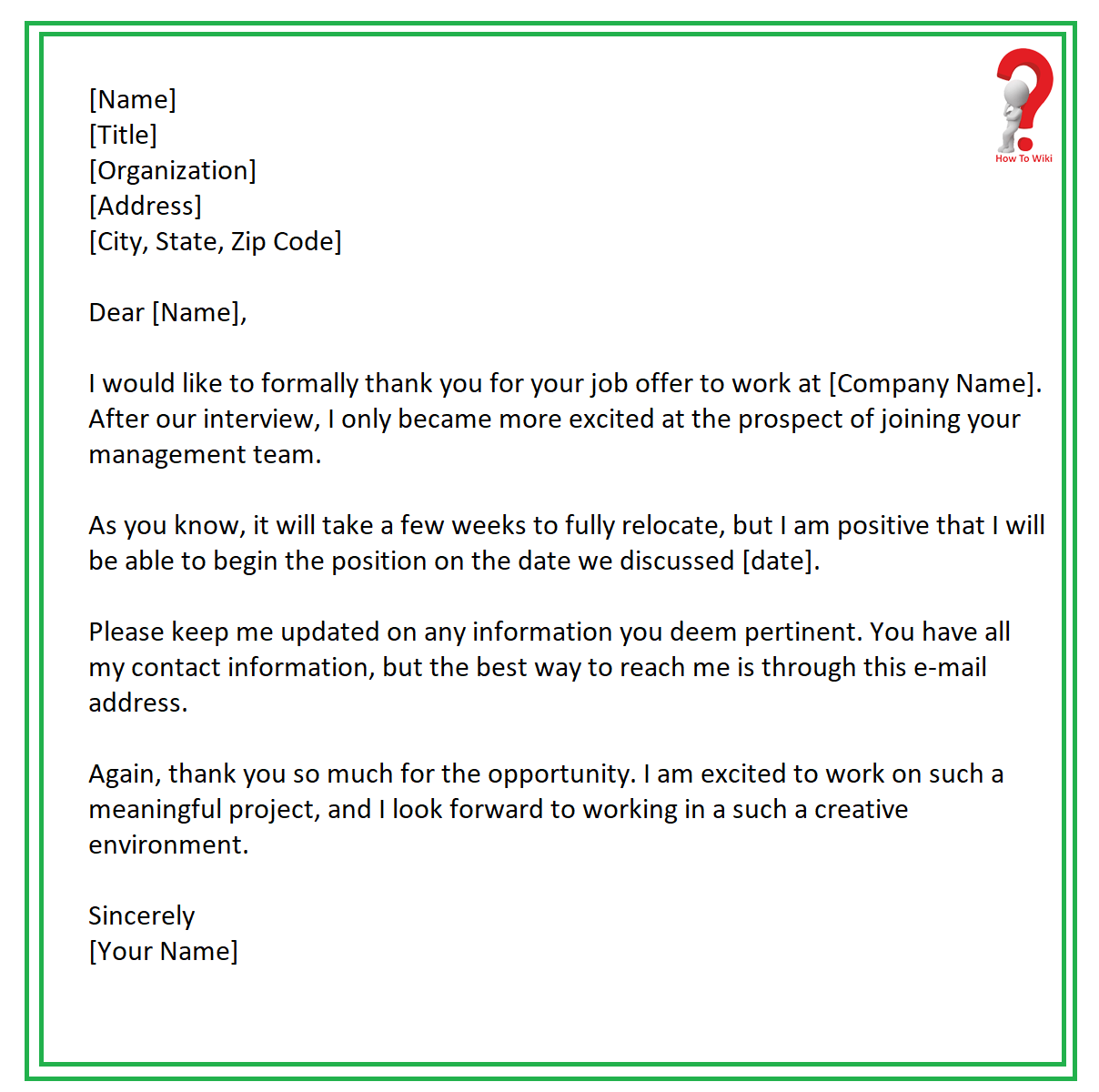 Thank Note Template For The Job Opportunity
If you are not sure about the writing process of the letter, you can look at the samples we have provided, and even follow the format.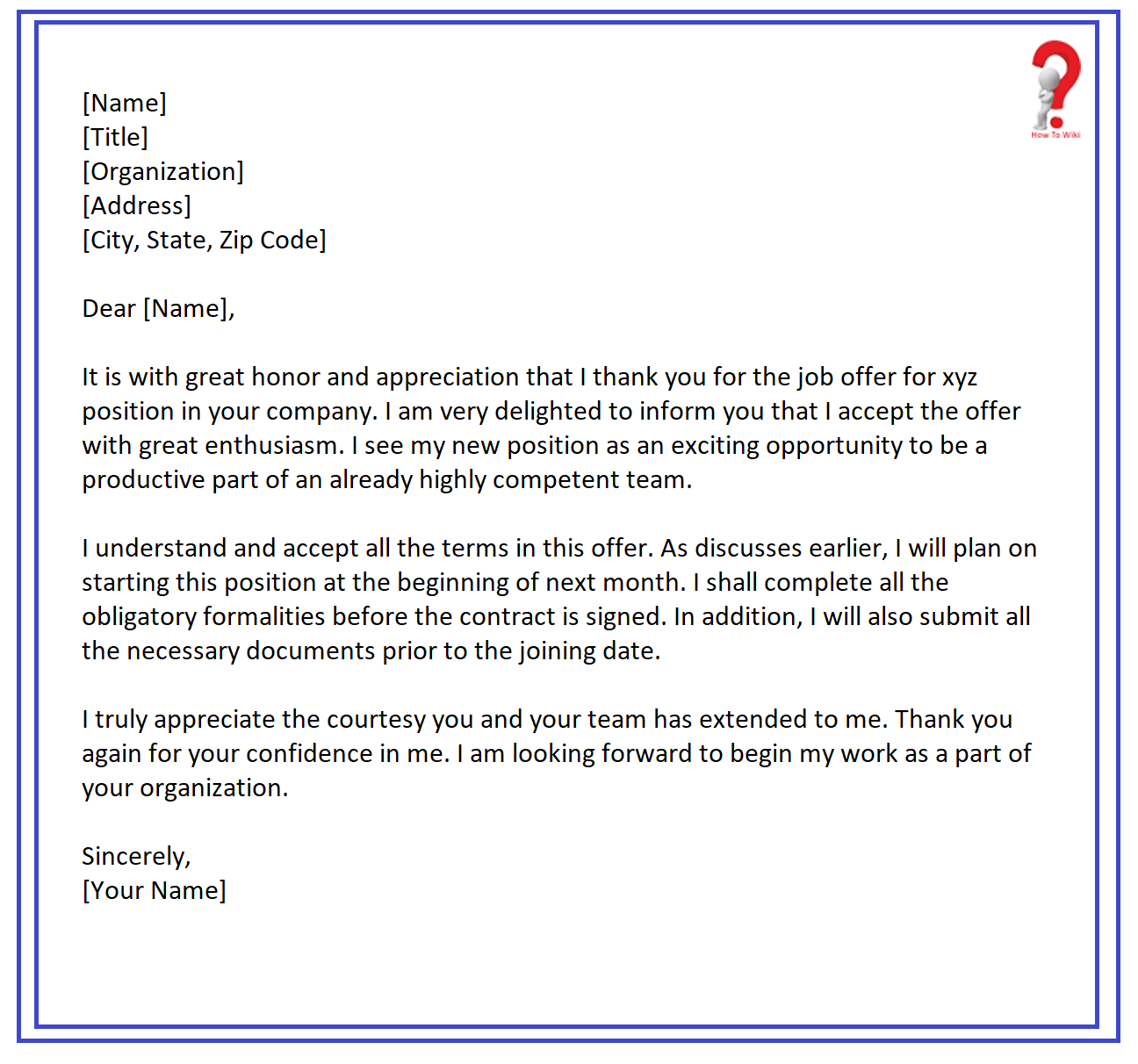 Thank You Letter Format For Job Offer
When you write a thank you letter for acceptance to a job, this will be your first formal interaction with the organization, so it is vital you utilize this letter carefully to make a good first good impression on your employer.
If you are writing the letter to reject their offer, it could be because you disagree with the details in the offer, or if you have already accepted a position at some other company. It is vital to be thankful to them for offering you the opportunity.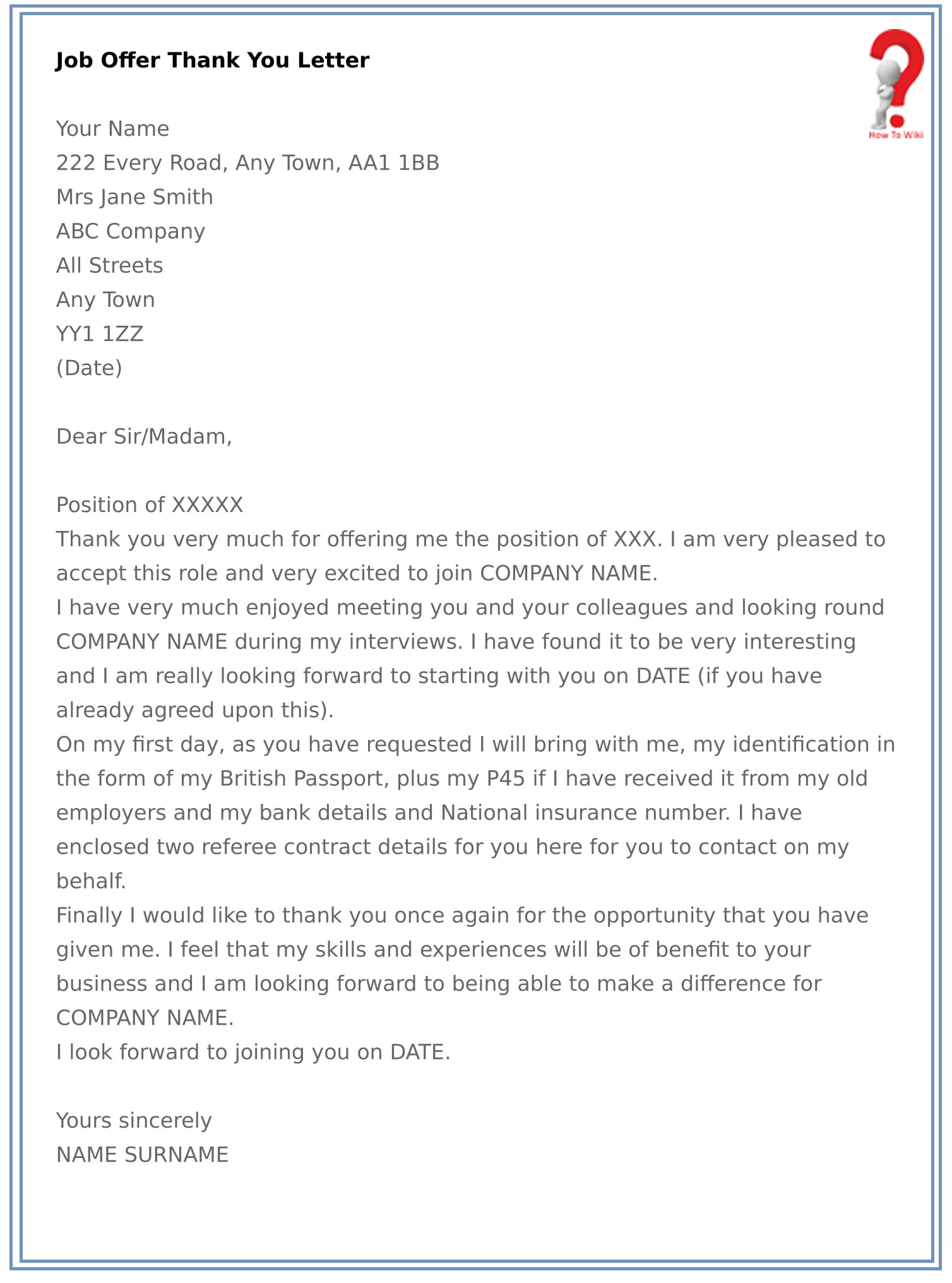 Thank You Email For Job
Tips for writing impressive Job Offer Acceptance Email~
#1 Keep your email short, just go with the key points and don't drag the email just because you feel like writing. 
#2 Show enthusiasm while expressing gratitude to the interviewer. It will show that you are excited about the job and that you are looking forward to joining the company.
#3 Do not forget to proofread your email at least twice. You do not want your first email to the company to be full of typing and grammar errors. You can even ask one of your friends to help you out.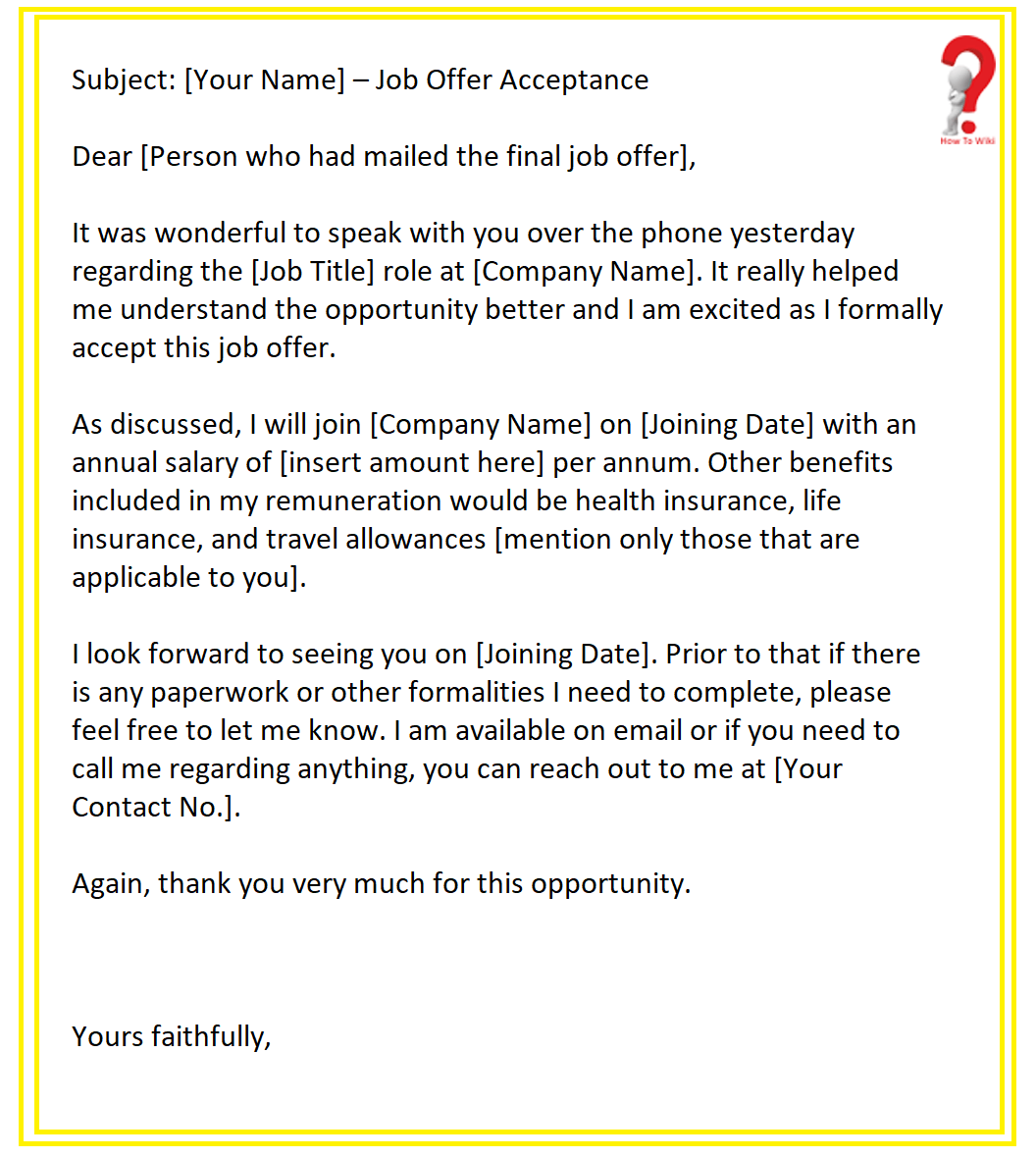 Thank you letters are a great way to show your positive side to your company and earn some extra credit while doing nothing but just sending out a simple thank you note. If you are not that great with words, you don't have to worry about a thing. We have provided various letter samples which you can edit to use.
Was this article any help to you? If it was, do not forget to share it to your social circle so that they could also know how to send a thank you note to their employer.