It's no secret that maintaining an active lifestyle can have many health benefits, both physically and mentally. When you exercise on a consistent basis, you improve your mood, elevate your energy levels, and boost your immune system. These benefits are highlighted more now than ever with most people forced to shelter in place due to the global COVID-19 pandemic. With issues of mental health struggles and unhealthy diets becoming common, it is important to know how to keep fit even during the quarantine.
With gyms and most outdoor areas shut down, how do you stay active? Try these tips and strategies so you can maintain your physical health and fitness.
Step Out As Much As You Can
While this is tricky given the restrictions on going outside, you can maximize every opportunity you can get to enjoy some fresh air. You do not need to head to a local park or jog along the street to maximize your health benefits. You can simply step out into your balcony or your outdoor yard. Try to get as much sunlight as possible so you can get some much-needed vitamin D.
You can even do your workout outside, such as yoga. You do not need to go far in order to experience the benefits of an outdoor workout.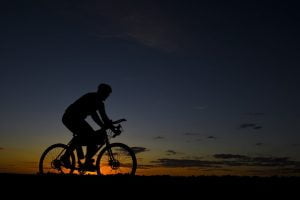 Nourish Your Body
Health is not just what you see on the outside. Your body also needs nourishment in order to stay fit and healthy. Choose a balanced diet to enjoy every meal. Make sure you get equal servings of fruits, vegetables, proteins, and other nutrient-rich sources.
Before you go on a workout, it is important to enjoy a pre-workout smoothie or meal. You can find a list of pre-workouts that taste great so you can get your body ready for a workout. This will help to maximize the fitness benefits of every workout session.
Take Frequent Breaks
Have you been working from home since the lockdown? You might want to incorporate frequent breaks as part of your daily routine. It is not uncommon for lines between work and home life to get blurred when you are not working in an office setting. This is why it is common to neglect breaks as you become focused on getting work done.
Just like working in an office, schedule short breaks in between your tasks. Use these few minutes to stand up and walk around the house. You can also do light exercises in between. You can even switch to a standing desk to help counteract the negative effects of sitting for too long.
Try A Fitness Challenge
It is easy to get bored when you are doing the same set of workouts every single day. You will eventually run out of ideas, and when you do get bored, you lose the motivation to stay active. A fitness challenge is a great way to spark motivation and interest in your daily workout routine again. Since most of these fitness challenges have specific time frames (such as a 30-day challenge), it gives you a sense of urgency to stick to the routine. It is also a great way to switch up your workout routine, especially if you want to challenge yourself physically and mentally.
It is important to couple your fitness and exercise routine with a healthy and well-balanced diet. You need to understand your body type and fitness goals in order to find the most appropriate diet to adapt. For example, if you want to increase muscle mass and boost metabolism, you should consider a protein diet. You may consult with a certified nutritionist in order to choose the right diet for your body type and fitness goal.