There is nothing more exciting than the idea of traveling, right? The overall adventure is nothing but overwhelmingly amazing. But, it is the journey that can often seem to be long, exhausting, or sometimes even stressful.
Whether you are in a car that is short on leg space, or you are stuck in a vehicle that does not provide you an opportunity to take a break from the road and stop for snacks or even bathroom breaks, there is an entire book of reasons behind a car road trip being tiring as well as super uncomfortable. This is what makes many people out there stressed about where the stops will be that they might take on the way.
So, to make the entire journey, yes, even the road travel bit of it a little more convenient and manageable, there are many hacks that you might have tried or might be wanting to try. While some of them are boring, the others work quite well. Here is a run-down of the top road trip hacks that will make sure that every road trip you take is as comfortable and as enjoyable as possible.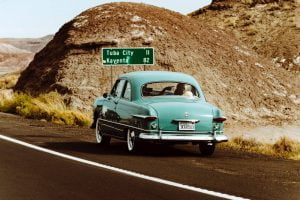 Hack No.1 – Pack Wisely
There is nothing more painful than stopping in the midst of your road trip only to realize that the sunglasses you need are packed in the deepest and darkest corner of your luggage in the trunk. And worse to realize that your bag is buried under a pile of bags, food, and other essentials.
Before you take off on your journey, take some time and caution to pack as wisely as possible. First off, pack anything that you reckon is not as essential or something that you will most likely not need during the travel journey. It is best for you to leave the essentials such as a first-aid kit or any snacks that you are carrying on the top of your bags and also to place them near a door that can be reached easily at any time required. And obviously, make sure those shades are either in the glove box of your car or anywhere else that is near the driver's seat – the last thing you want is the sun bothering you.
Hack No.2 – Prep Your Car Up
You should always and always ensure that your car is fully prepared for the road trip. It is good to give it an all-round check before you begin any journey, especially if it is a long trip on the road. Make sure to check the fuel tank and whether it's sufficient, your tires should be pumped, you should check the breaks, oils or fuels, and of course, carrying your important documents is the most important of all – you should have your car's documents such as car insurance.
For instance, you are residing in the UAE and you do not have a car insurance policy or your current policy is expiring, you can easily buy an online car insurance – you should take your wheels out unless and until you have insurance, and at all times at least carry your car insurance Dubai.
Also, do not forget to check whether the spare tire is properly inflated – this is often overlooked by many people. Lastly, do make sure to stock your car with some wet wipes, they come in to be quite handy.
Hack No.3 – Make Sure To Get Comfortable
If you are not the designated trip driver, you can make use of your time on the road to sit back and catch up on some sleep or just to relax. However, it is not as easy to get yourself comfortable. You may have experimented with the U-shaped pillows for your neck or the various blankets – well, find the pillow that suits you and tag them as your road travel buddies.
Hack No.4 – Prepare an Emergency Kit
You should equip the main cabin of your vehicle with a kit that contains supplies to get you out of emergencies. You can load it with some painkillers, a water bottle, a portable charger, and even a flashlight. Also, put in a card with the essential phone numbers (even of your online car insurance Dubai) and also some spare bucks to save you in situations wherein you may run out of gas. You can also put in some basic tools, duct tape, rope, fire starters, etc. depending on your travel plans.
Hack No.5 – Save Your Data
You will be shocked to know the amount of mobile data that is consumed easily on a road trip, especially if you are using online music streaming apps, or GPS on your journey. If it is possible, you should plan in advance and download the music and other entertainment sources, keep the important screenshots handy, try to familiarize the route, and maybe even carry a traditional paper map.
Hack No.6 – Eat Smart
Long road journeys mean lots of outside food, whether you are traveling solo or with a group of people and this can lead to high expenditures from your pocket. If you wish to be a smart road traveler, it is all about finding great deals, even on the food you eat.
There are numerous apps online with great vouchers for dining or even some budget food outlets that you can search for. Doing a little research beforehand can help you in saving some bucks along with allowing you to explore the local culture.
Hack No.7 – Save On Lodging
Traveling on a tight budget is not an easy task to achieve. But did you know – you can legitimately sleep without paying a single buck? You can try a supermarket that may let you park in their parking at night for free and spend the night in your car. But, sleeping in your car can be slightly uncomfortable and is not as luxurious as sleeping on a bed, but it is safe, legal, well-lit, and of course, most of all, free!
You can also check out local budget hotels or make use of online platforms like Airbnb for good inexpensive lodging options. While doing so, do not forget to surf the net for reviews and customer experiences. This will ensure that the accommodation suits your needs.
Hack No.8 – Take Breaks Regularly
This is the most common and simple hack and can be fun along with serving purposes. It is often recommended for you to stop for a minimum of 15 minutes after every  2 hours on the road driving. But, if you are feeling drained out, it is good to add a few extra minutes to your stops.
If you do not wish to waste your breaks, you can explore the local areas and turn your breaks into an adventure while giving your legs the stretch they need.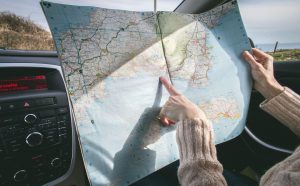 Hack No.9 – Ask Around the Locals
While you are out on a journey, the best way to find your way around is by talking to the locals living there. They will know the biggest hacks of all – the place with the cheapest gas, the market with the best of food, and the best areas to have a look at. Take their advice as you will find some hidden gems here.
I hope you have a safe journey, and that you put these hacks to use and make the best out of your drive. Stay safe and do not forget to carry your online car insurance!