Spicy fast food that originated from Mumbai India but is loved by all, consisting of thick vegetable curry served with a soft bread roll. Pav bhaji is every Indian's favorite fast food. It is a delicious combination of vegetables, herbs, and butter. This is the one dish that is loved by all people irrespective of their age and can be cooked with different variations. The Pav Bhaji Recipe is not that complicated to make but can be a little tricky if not followed properly. Pav bhaji is the smartest way to make your children eat healthy vegetables together without compromising on the taste.
How To Make Pav Bhaji At Home
Here are some of the variations that are available of the traditional Pav Bhaji ~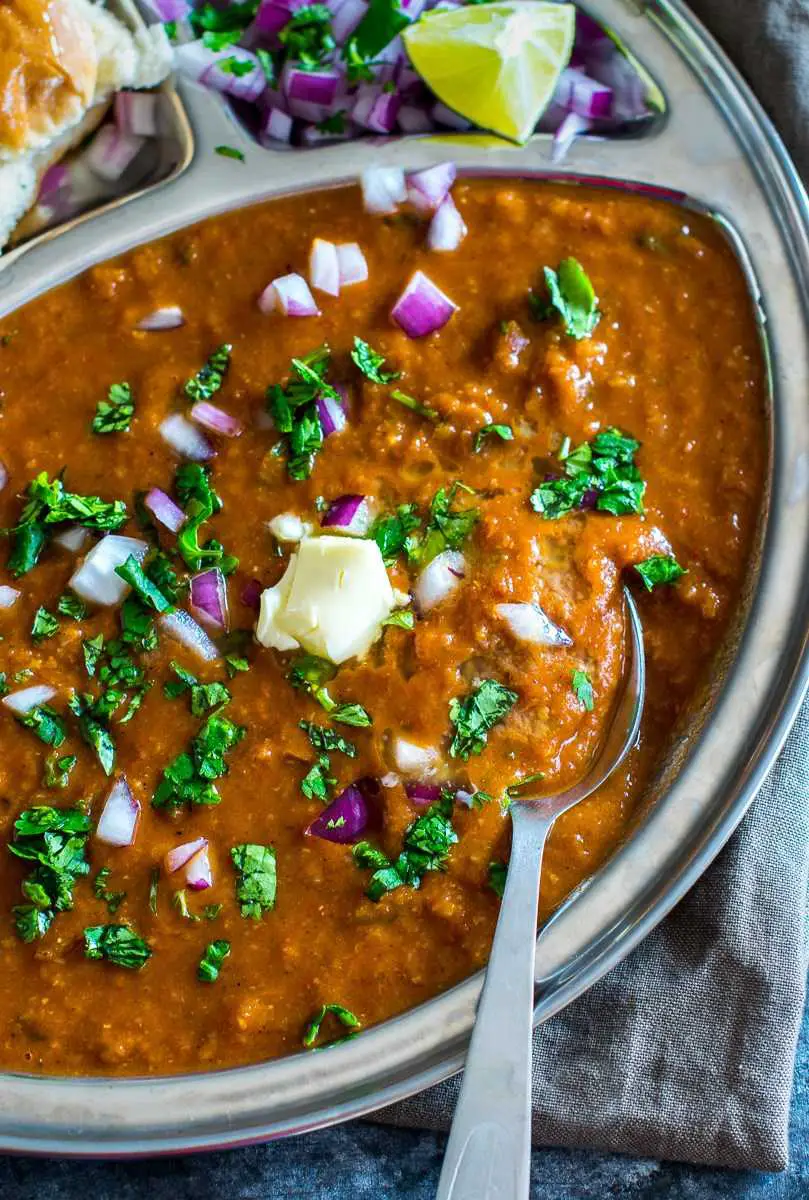 Cheese pav bhaji

Fried pav bhaji

Paneer pav bhaji

Mushroom pav bhaji

Kadhai pav bhaji

Jain pav bhaji

Kolhapuri pav bhaji

White pav bhaji
You can comment later if you want the recipe of any of these variations.
How To Make Pav Bhaji In Hindi
When you start making the dish, remember that there are two parts of this delicacy –
Pav or Bread Rolls

Bhaji
These two parts are served together along with chopped onions, lemon wedge, and lots of homemade butter.
If you are cooking the meal at home, you can make it in a traditional way, that is in an open pan. This requires finely chopping everything and then mashing everything when they are cooked.
OR you can make it in the pressure cooker, I don't like the flavor that pressure cooker brings, so I prefer to cook in an open pan even though it takes more time. This is because slow cooking and mashing of the vegetable bring all the flavors together.
PAV BHAJI INGREDIENTS
For vegetables – Chopped Onion, Tomatoes, Cauliflower, Bell Peppers, Potatoes, Peas, a small amount of Beetroot, Garlic, Ginger, Green chili, Coriander leaves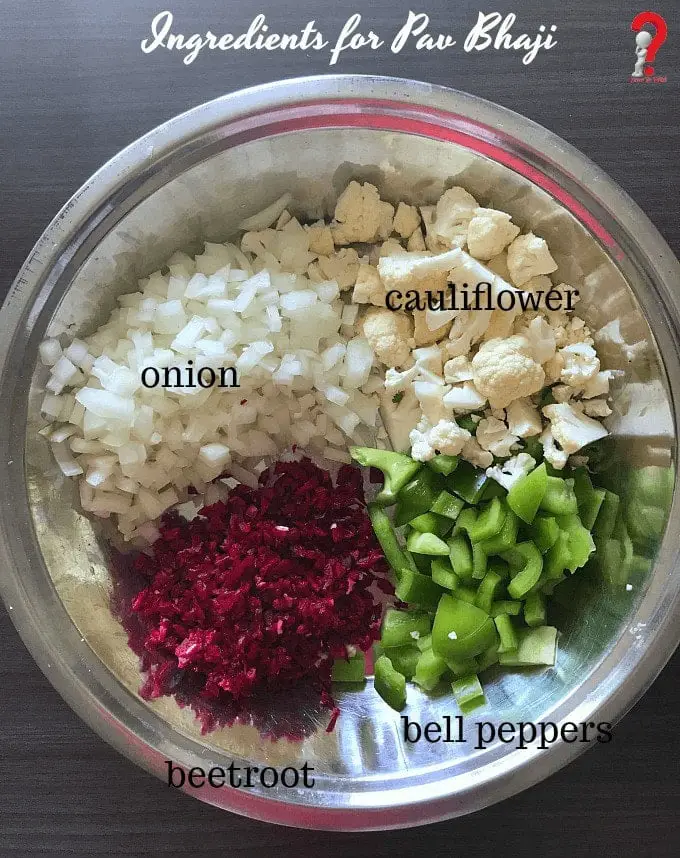 You can even use ginger garlic paste and ready-made tomato puree.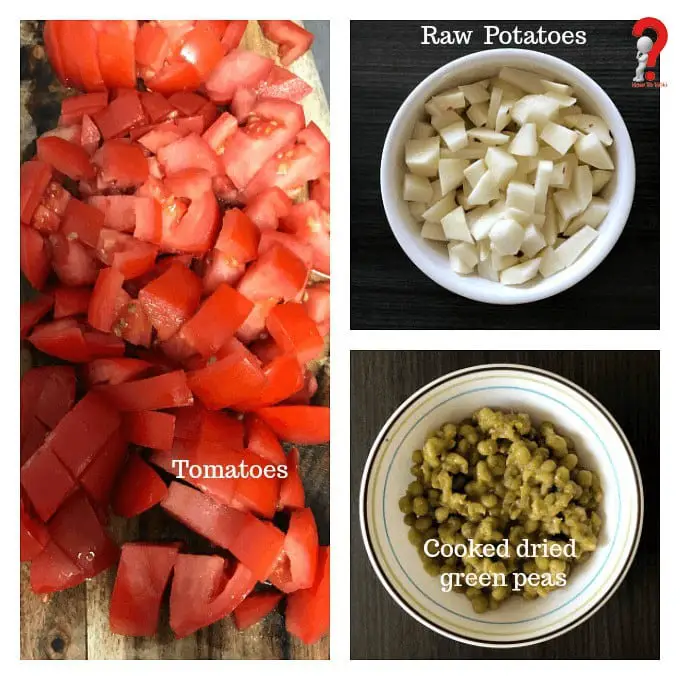 For masala -Red chili powder, Turmeric, Garam Masala, Pav Bhaji masala, Salt, Oil, Butter
Tip – If you want, you can make pav bhaji masala at home too
PAV BHAJI RECIPE
#1 Prepare Bhaji –
Take the pan and put it on the stove on medium flame

Heat oil in the pan, add cubes of butter once the oil is a little hot

Add chopped onion

Saute the onion till they are golden brown

Add ginger-garlic paste and then mix well

Now to the mix, add chopped tomatoes and the tomato puree, let it simmer for a while till it becomes a thick paste, continue stirring lightly so that it doesn't get burnt

Add all the chopped vegetables and salt to the mix

Once the vegetables are cooked, add coriander leaves and mash it with a potato masher and mix it till ta thick curry is produced.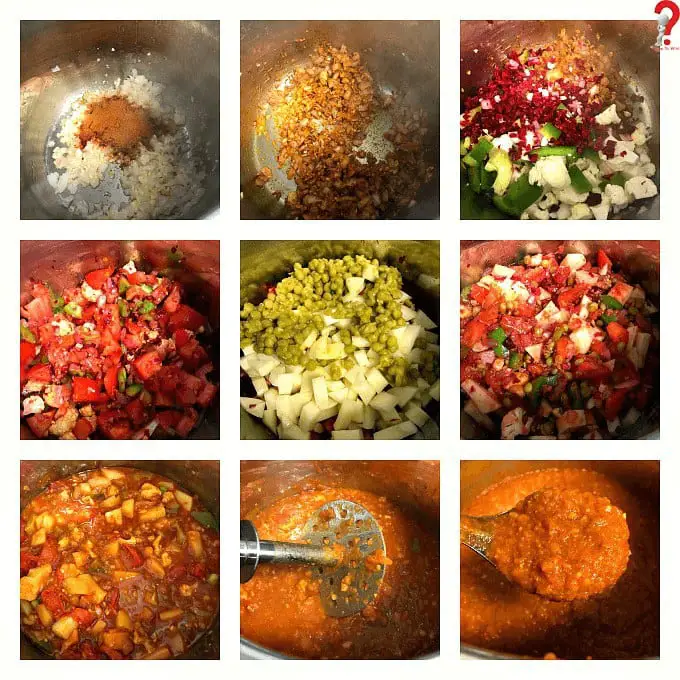 #2 Prepare Pav –
Heat a flat pan over a low flame, don't overheat it or else your pav will burn instead of becoming crispy. You have to bring it to toast-like texture

On the other side butter up the pav, butter is essential for the crispness. If you want you can use olive oil too, but that won't bring out the taste as good as butter. 

Toast the pav on the pan. Keep flipping though, so that it won't burn.
Serve in a plate garnished with chopped onions, lemon wedge, green chili and lots of butter on top.
To learn from the master, you can watch this video on Pav Bhaji Recipe Sanjeev Kapoor in Hindi ~
How did your Pav Bhaji turn out to be? Do you want more such recipes? Comment and Share!!