Every business person has to write a notice letter at least once in their whole business life. A notice letter might sound like a simple "reminder letter", but it is more than that. It is a declaration or announcement of a certain issue or business-related task. It could be an eviction notice or resignation announcement; a notice letter template is as important as it sounds.
If you need ideas on how to write a notice letter, these various letter samples could be helpful for you.
Sample Format Of Two Weeks Notice Letter Template
If you want to give a two weeks notice to someone, like your tenant to empty the place as you might need it in the near future, you have to write a two week notice letter to them.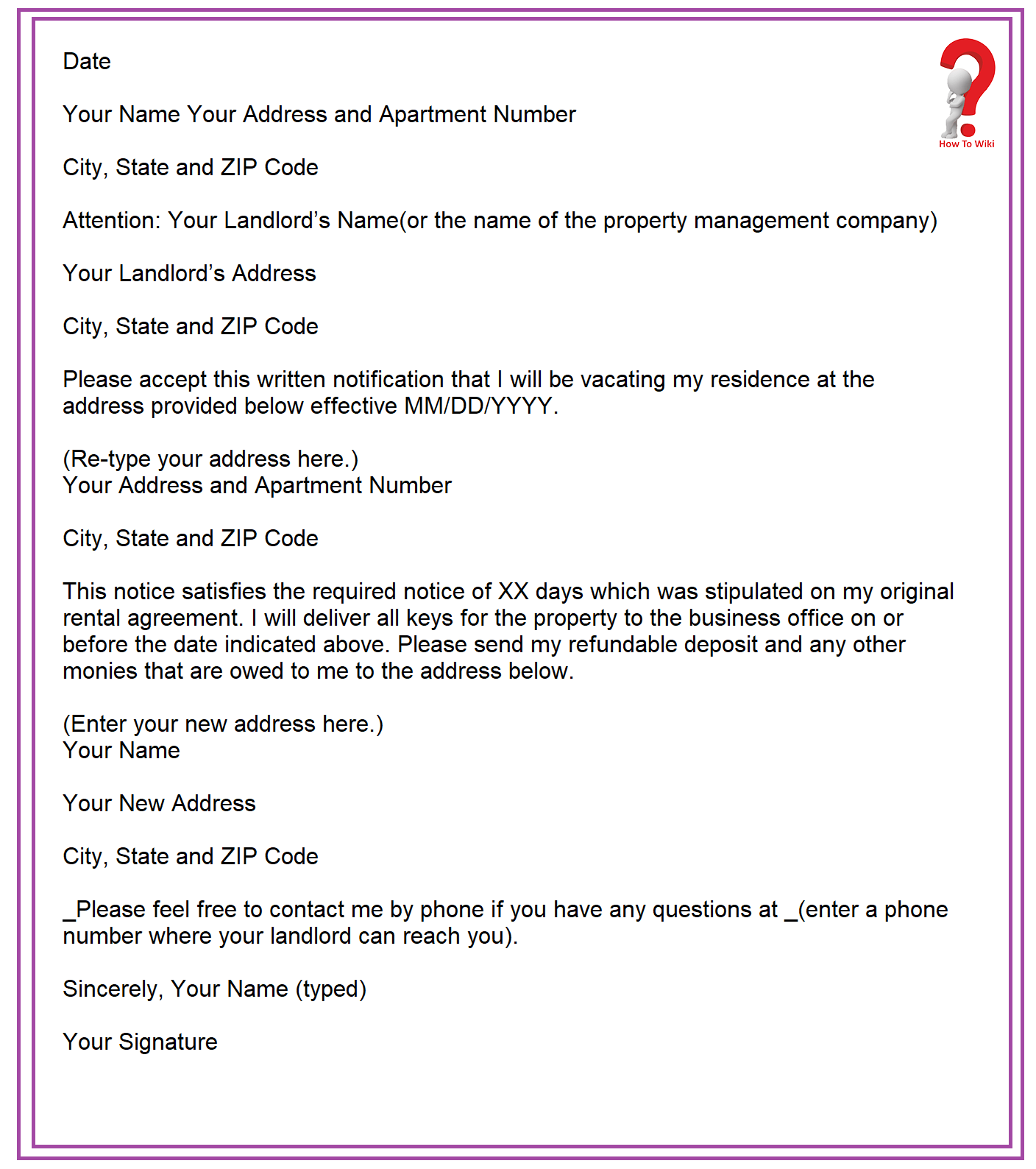 Vacate Notice Letter Format Template
A notice written to your landlord with intention of letting them know that you want to vacate the property, and hence your intend to end your lease. You must at least give 2 weeks notice before the time that you need to vacate the property.
Landlords can also give the tenants a notice to vacate their property, they need to give them eviction notice with at least two week time, and the letter must mention the exact date on which the tenants are supposed to move out.
Notice To Vacate Letter From Landlord To Tenant
An eviction notice or notice to vacate the property comes in a short and long period of notice. The period of time required for the notice period depends on the type of property. The eviction notice could give 30/60/120 days notice period.
There could be various reasons for the Notice to vacate by landlord or tenant. Maybe the reason could be misbehaving from the tenant side or rude comments from the landlord side. The notice is considered as a legal document which is required to be presented at the time of eviction proceedings.

Two Week Notice Letter Format Example
A simple notice for Termination agreement will contain a few basic elements ~
Names of LAndlord and Tenant

Original Lease of Rental Agreement

The date on which Tenant need to vacate the property

Forwarding Address which would be the new address of tenant

Reason of Termination
Free Sample Of 30 Day Notice Letter Template
A  30 days notice period is required to be provided to the Tenant so as to inform them that they are supposed to be out by the particular date, and therefore must look for a new property so that there is no hassle at the time of vacating the property.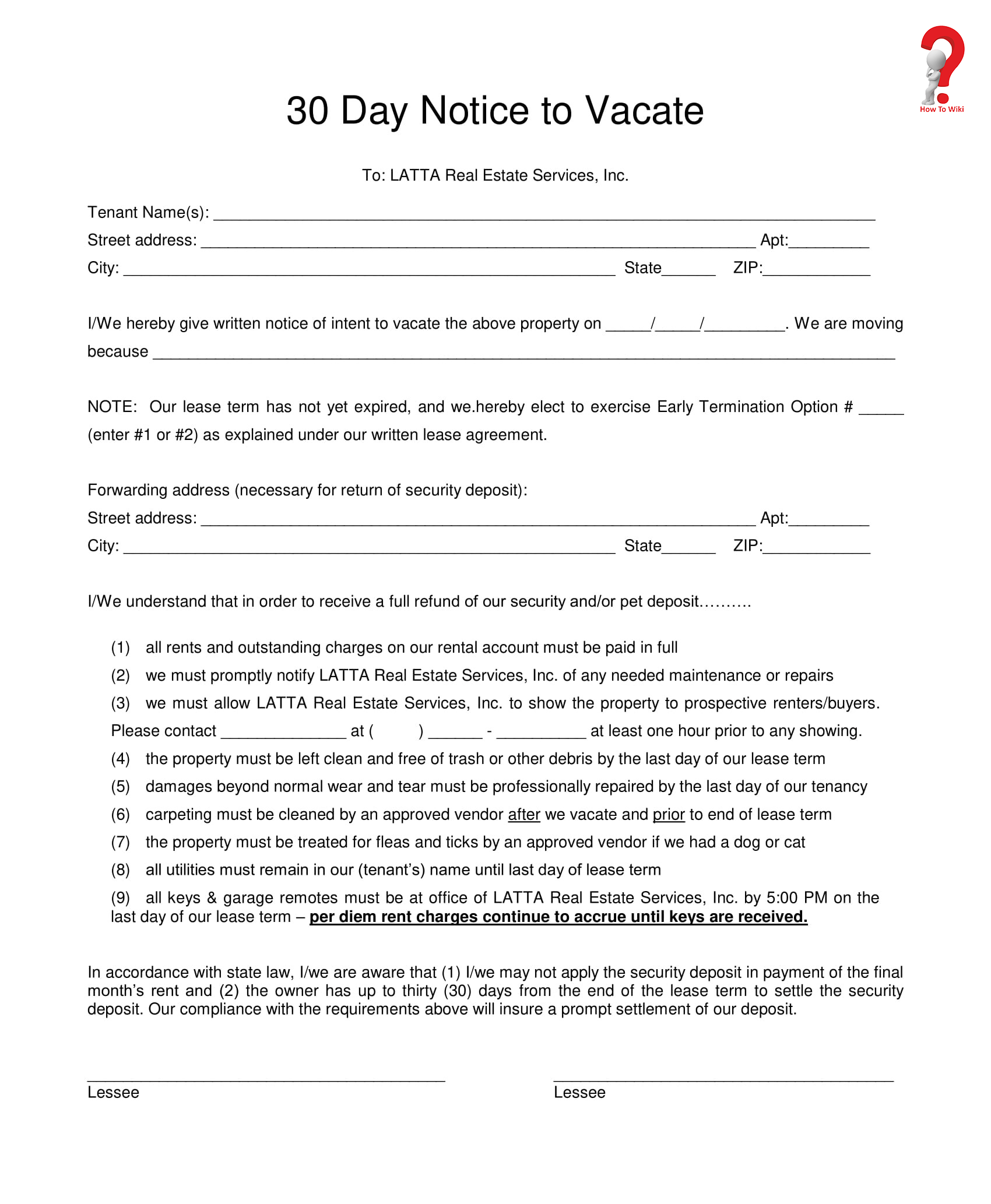 Various type of Notice Letter are available here ~
Lease Termination Letter From Landlord To Tenant
When a tenant is living on a lease agreement basis, they need to cancel the lease agreement in order to complete the procedure of moving out. The lease agreement could be cancelled, and in order to do that, the landlord has to write a lease termination letter.
Notice Letter To Tenant To Move Out
The landlord or Tenant need to give a notice to end the period of tenancy, for that, every notice letter must follow certain rules ~
It must be handwritten

The address of the tenancy must be mentioned in clear words

The end date of tenancy needs to be mentioned

Signature of the person who is writing the letter must be included.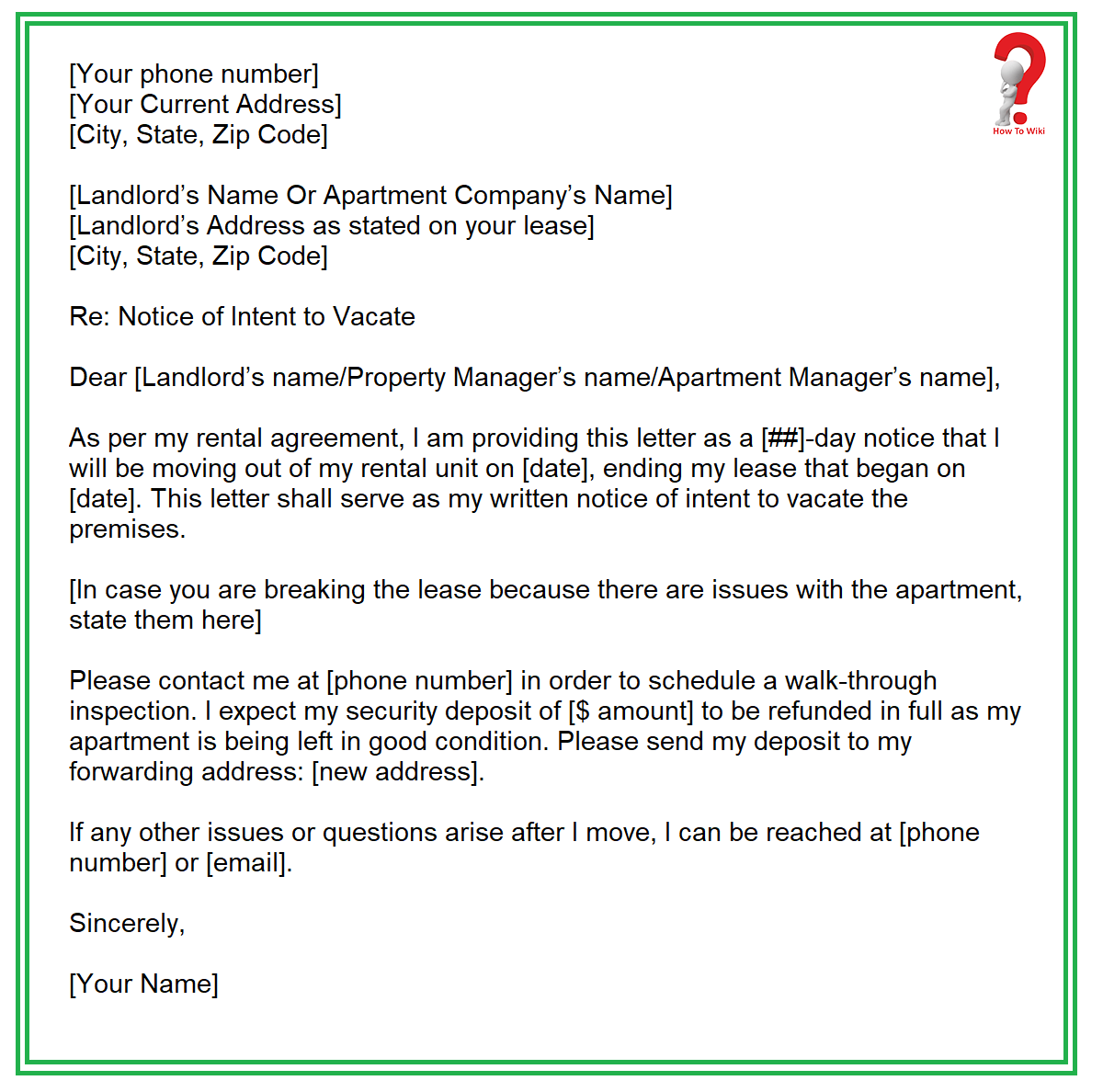 Moving Out Notice Letter Template
When you are moving out of a property, you must have given a handwritten letter of notice to the landlord One must keep  a copy of htat letter to be used as a proof later on that the intended recipient actually received the letter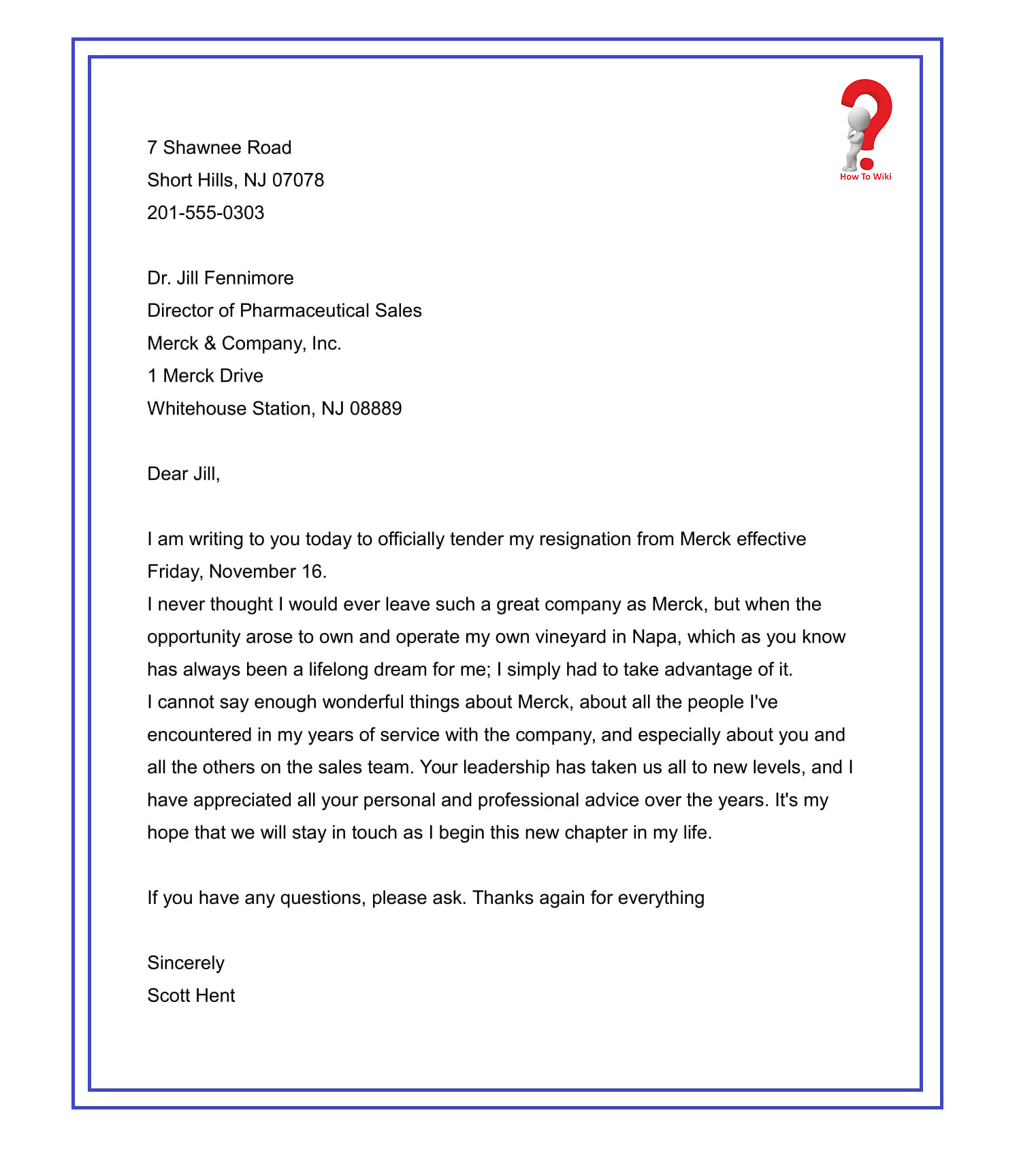 Notice To Proceed Letter
When to use Notice to Proceed?
When you need to notify the contractor that they must begin the work on a project

To avoid any costly misunderstanding

Clarify any new things or news before the contractor begins the work.

A notice to proceed helps to protect both the owner and the contractor.
Retirement Notice Letter
If you ready to take your retirement from the job, you must know that you have to give a formal written announcement to your boss informing how you have given your best years to the company.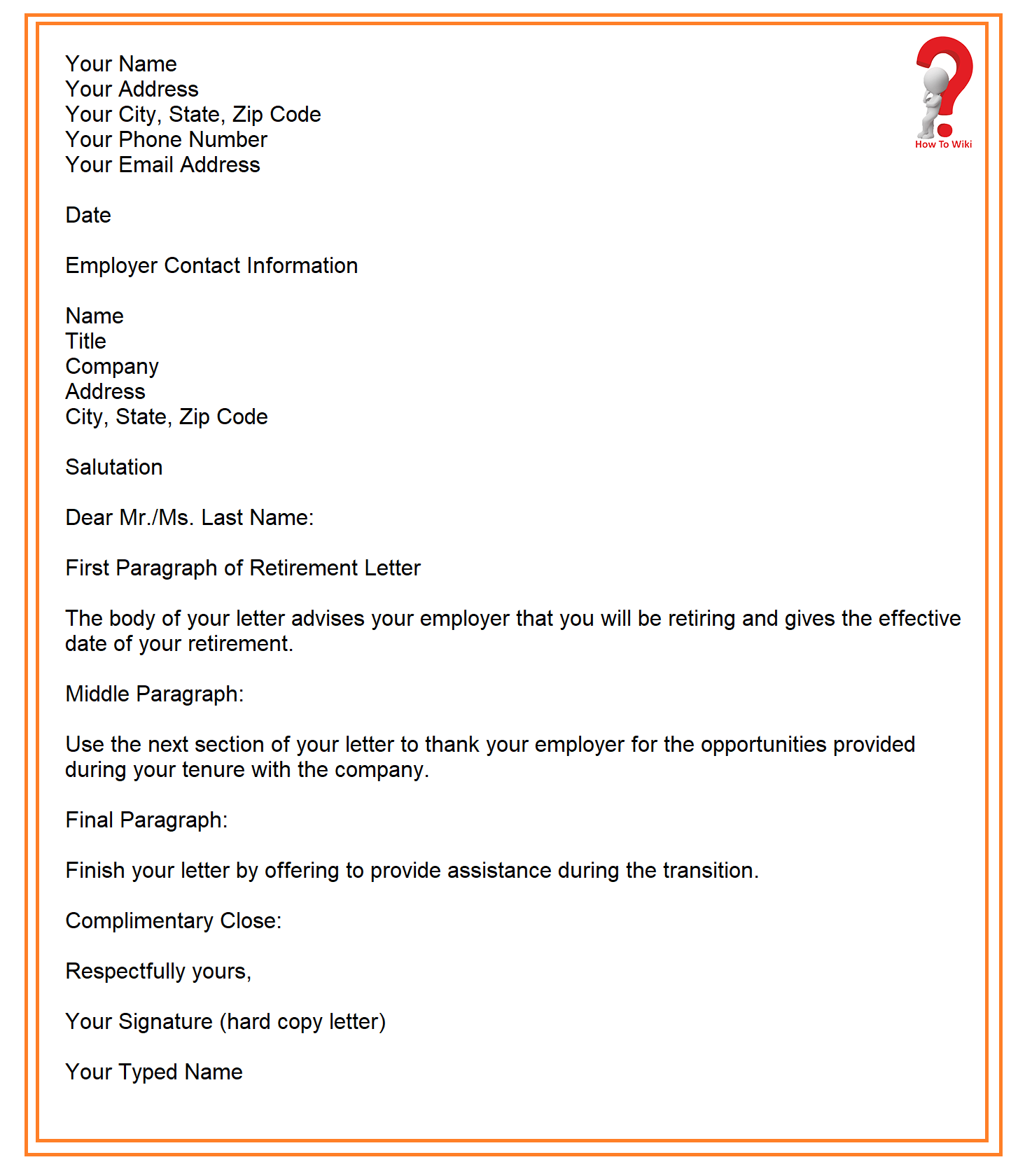 While writing your retirement announcement Remember ~
Mention the exact date on which our last date will be

Mention how much success you had in the company

Thank everyone that has made your employment experience better

You can offer some proposals like how you can work after the retirement too but on a shorter scale.

Send the letter to HR, this will ensure that you would not have to face any problem while receiving your benefits.
Notice To Cure Letter
The notice may instruct you to expel a clothes washer which is not allowed, or surrender your pet, or quit making noise. When you don't correct the issue by the due date in the notice, the Landlord must give you a Notice of Termination finishing your rent before the person in question can begin a body of evidence against you.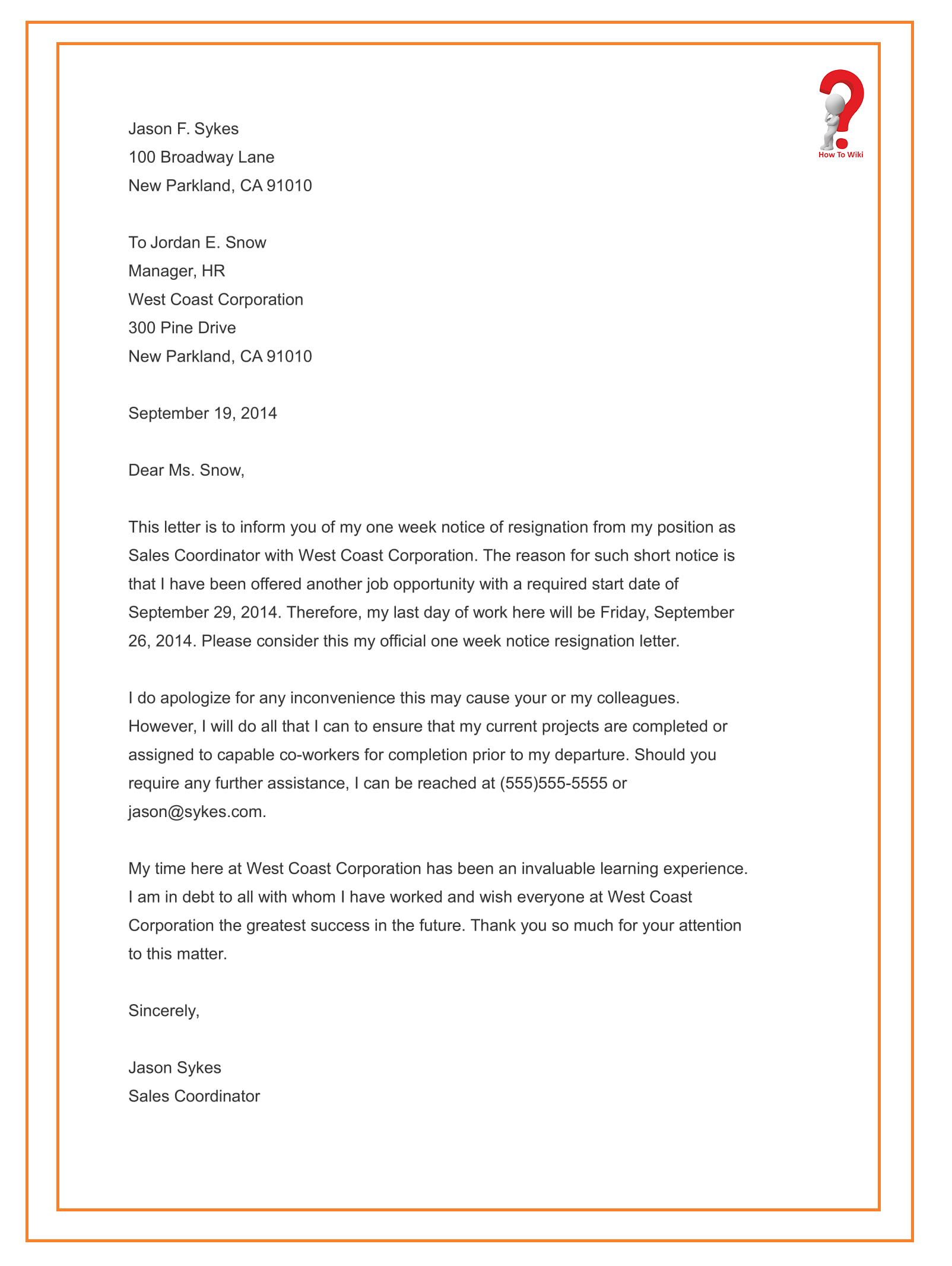 Collection Notice Letter
Composing a collection letter expects you to pursue the correct well ordered procedure and incorporate the correct language to give your client official notice that a debt is owed and past due. You will have to commonly send about four letters before you employ an accumulation office or recording a terrible debt cost.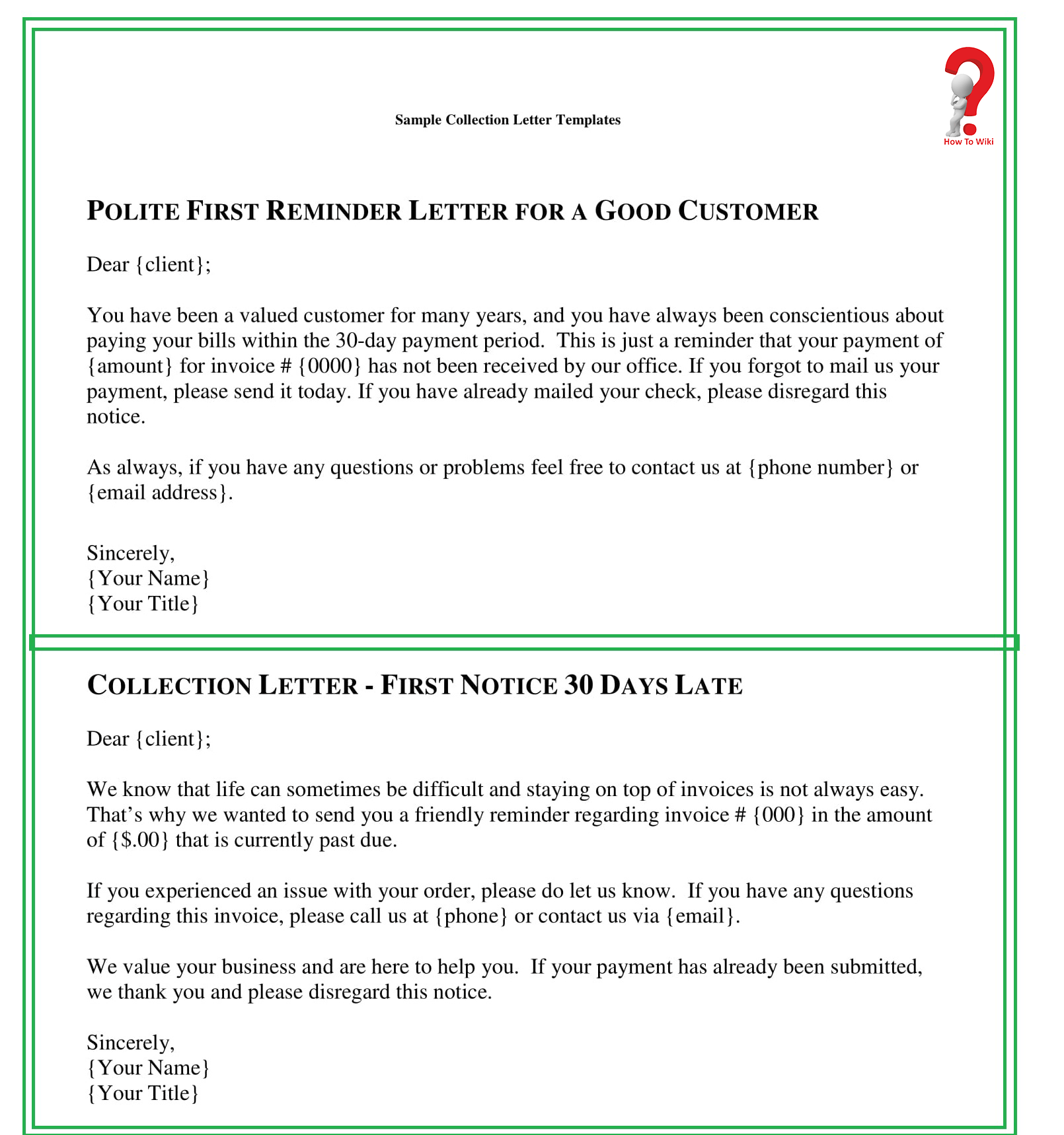 60 Day Apartment Notice Letter
In different occasions, a landowner may remove an occupant who has been consistent with the rent understanding. In these occurrences, they utilize the 30-day Notice to Vacate or a 60-day Notice to Vacate. Most urban areas don't permit the utilization of these except if there is a legitimate explanation for undertaking such an activity.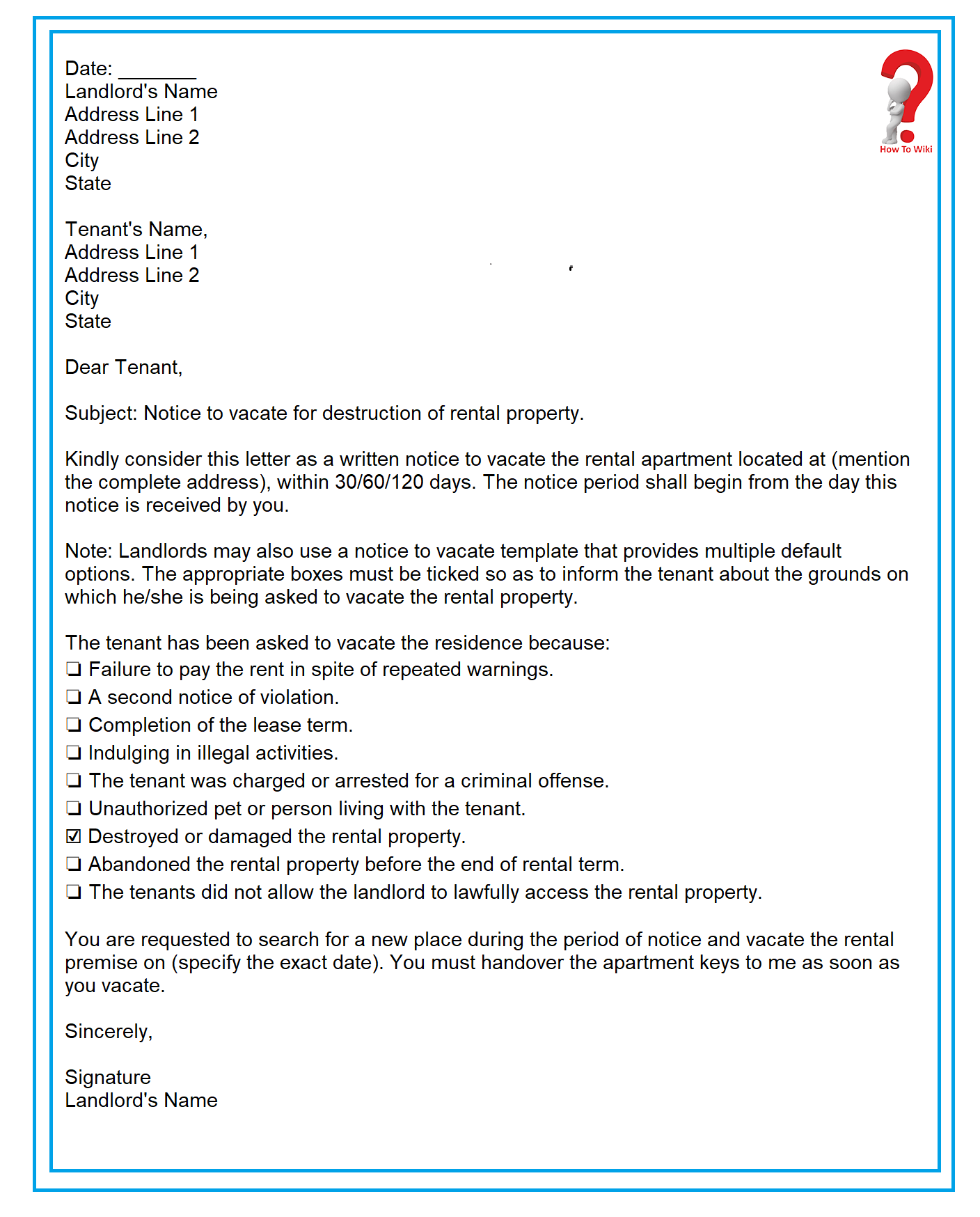 Whether you are a landowner or a renter, you must know your rights and must know how to follow the rules. BEing a nuisance to someone is never a good option, so if you are being someone who does not respect their neighbors, or blast movie in the night, you must be ready to get an official termination letter by your landlord.
I hope that I didn't miss any topic, but if I did please comment and let me know. Share and support!