NexTraq offers one of the most advanced tracking solutions for small, medium, and large fleets. Apart from elog and FMCSA compliance, it has lots of added features such as fuel level monitoring, GPS tracking, roadside and mechanic assistance, and many more. It all depends on your package.
Unlike other systems which are simplified for turnkey operation, the NexTraq ELD requires a professional installer to set up. It also involves a bit of a learning curve, which the company happily provides for free.
NexTraq Installation
Depending on your package, NexTraq may or may not be installed in the DIY fashion. The highest package involves fuel sensors, temperature sensors, antenna installation, and more. A certified expert will best do all this.
The good news is that NexTraq has the most extensive installer network in the United States. These Mobile Electronics Certified Professionals (MECPs) are skilled in the installation of tracking, logging, safety, recording, and other similar devices on all kinds of on-road and offroad vehicles and equipment.
The package also offers software integration with other platforms used for workforce management, billing, and enhanced equipment tracking.
All these things may be too much for the average truck driver or even fleet manager to deal with.
So, in this guide, we will show how to get started with your NexTraq package of choice. It will include free installation so that you don't have to go through the hassle of finding certified experts.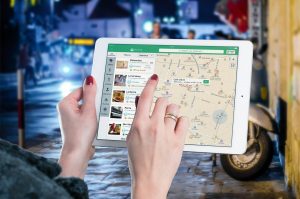 How to Get Started With NexTraq
Getting started with NexTraq is easy. Here is what you should do.
Create your company profile and enter your account information. You will also be prompted to enter billing information.
You will be taken through a free demo of what it is like to use NexTraq software.
From there, a company representative will take you through the next phase, where you can discuss your requirements, package pricing, and iron out any concerns you may have.
For the basic NexTraq package, you will only be using the elog package for compliance and driver/vehicle monitoring. In that case, installation is easy, and you can even order it online from stores.
The package consists of:
The NexTraq ELD module/onboard computer.
Connecting cables for the diagnostic port. They are available for OBD-II ports present in light and medium-duty trucks, as well as 6 or 9-pin JPorts for heavy-duty trucks.
Rugged HD touchscreen tablet. It connects to the system through wireless Bluetooth connectivity.
Once you have the package, plug in the cables in the module, then in your vehicle's diagnostic port. Since the tablet comes preloaded with the software needed, you will only need to fire up the truck and tablet to get things going.
You can now use the most advanced elog and compliance solution on the market. If you have a question, feel free to contact NexTraq support.
Article submitted by Justin Grau – CMO for BestELDDevices.com.
Learn More 
How to Install LoadTrek ELD