Forex is a worldwide currency trading market that is decentralized. It is the world's largest and most liquid market, with an average daily trading volume of more than USD 5 trillion! Even the world's stock markets can't compete with it in terms of profitability. As a result, it's not unexpected that many investors get interested in Forex at some point.
What Exactly Is A Forex Trader?
A trader is a person who trades. The word refers to people who deal in financial instruments such as currencies, securities, commodities assets, futures, etc. A currency trader, often known as a forex trader, trades currencies on the Forex market.
1. Learn What Ends Up Making Forex Unique
Forex is a one-of-a-kind market based on currency values such as the US Dollar, Euro, and British Pound. Currency pairs are quoted in terms of other currencies since currencies form the foundation of the global financial system. In contrast to typical stock exchanges, the FX market is open 24 hours a day, five days a week. Because of the nature of Forex, traders may create their schedules and utilize a variety of talents and expertise to achieve success.
2. Be Aware Of What Moves Markets
Major economic indicators influence the forex market. Many traders look for this kind of fluctuation or volatility when making judgments. The power of news releases to affect currency markets attracts forex traders.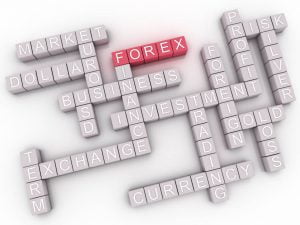 3. A Foreign Exchange Broker
A forex broker is one of the items you'll need to start forex trading from home. These are depository participants (DPs), as the name implies, who allow you to engage with forex markets. Online forex trading is only authorized in India through SEBI-registered DPS. There are two sorts of forex brokers, similar to stockbrokers: discount forex brokers that merely provide access to forex markets, and conventional forex brokers who offer a more comprehensive service that includes market analysis, recommendations, and research cues. It will be necessary to choose a forex trader based on your criteria to start a forex trader from home.
4. A Demo Account
Before you start your forex trading company, you could wish to start with a demo account if you're new to the online forex trading market and merely want to learn how the market operates and expand your expertise. A demo trading account is a practice account that allows investors to trade without risking their real money to test their abilities and understand the markets before investing real money. Trading forex online using a trial account can help you better understand the market before you begin trading with real money. Please keep in mind that demo accounts are only accessible for a short period.
 5. Keeps On Learning 
While a technical grasp of the market is vital in this circumstance, it is also critical to stay current with current events, international news, and other essential information sources that may help you predict how prices will vary.