Have you been considering getting started with trading in the Foreign Exchange market lately? If yes, then you're not alone.
Every day, lots of rookies enter the forex market because they see how much money the experienced traders make. And it's quite reassuring to know that you can get to that level too.
With the vast knowledge accessible to aspiring traders, it's quite easy to get lost in a sea of courses, learning materials, e-books, and videos while searching for how to learn forex trading and become a pro. And let's not forget how you also have to deal with so-called experts popping up everywhere online promising to make you a pro in just a few weeks. What a fairytale!
Being confused about the best way to become a profitable forex trader has, more often than not, resulted in huge losses for many inexperienced traders on forex.com, causing them to throw in the towel eventually.
But that doesn't have to be your story. You've got to be very careful about what information you consume online, concerning how to learn forex trading. Most so-called expert teachers are only out to rip you off with courses and training sessions that do nothing for you.
The Best Way to Learn Forex Trading
In this guide, we'll hold you by the hand and give you easy strategies to help you go from zero to pro. However, we must state that learning how to trade Forex requires practice and consistency.
If you really plan to make forex trading your full-time hustle, then you have to be ready to put in the level of work and consistency required. Your mindset must be in the right place, and you have to understand that dabbling in the foreign exchange market is not a get-rich-quick scheme.
It takes some level of practice, focus, patience, and commitment to morph into a full-time profitable trader. So if you are keen on how to learn forex trading, you'll find the information in this article very useful. Let's get started!
Build Your Knowledge On Currencies
Your first line of action should be to understand as much as you can about currencies since that is what you'll be trading. Avoid repeating the mistakes of rookie traders who just sit in front of a chart and open positions without having a grasp of the basics. Random trading is the fastest way to lose money because you'll end up chasing candlestick movements blindly.
You need to understand that the currencies you decide to trade will be crucial in your journey to become a successful trader. The upward and downward movement of currencies is usually triggered by political and economic happenings in the real world. So rather than just trade using what you see on the charts only, would it not make sense to understand how real-life events and policies influence those movements?
Knowing what (and why) you intend to buy and sell helps you build a strong fundamental knowledge base.
Keep in mind that you don't have to trade all currencies, even if you can. You are better off selecting just a few and learning as much as you can about them. Once you lock in on a few currencies, following related political and economic news around them becomes easier, and their price movements on the trading charts will start to make sense to you.
Learn about Forex
Next, get educated about Forex since that's how you become familiar with the intricacies involved in navigating the market.
So you want to read up as much as you can about the history of Forex and how trading works. Learn the terminologies used by the most experienced traders because your conversations will revolve around those words and phrases. You also want to understand and memorize the different time zones during which the forex trading market is active in different countries.
The next logical step at this point is to then learn how to make a trade. You will find valuable websites and videos with resources to help you understand more about the forex ecosystem.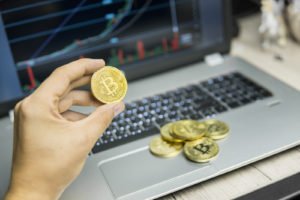 Learn Risk Management and Emotional Control
Failing as a trader is inevitable if you do not learn to manage your risk and shelf your emotions. If you fail mastery over these two aspects of trading, then you will inevitably keep making losses until you quit. Long-term trends show that traders tend to make more mistakes with their capital whenever they feel fearful or get greedy.
Forex trading is more about capital preservation before capital maximization. The goal is to WIN CONSISTENTLY, not win BIG. Only gamblers set their sights on winning big. So you must learn how to manage and protect your money before jumping into trades. Resist the rush of excitement that comes from the movements you see on the charts. Instead, focus on spotting potential opportunities for profitable trades.
Stay logical by never getting into a position when you do not see the possibility of making profits. The only way that could happen is if you're emotional, so always analyze and check to make sure your trades are backed by strong fundamental and technical analysis, not emotions.
Another key aspect to get a grip on trading is knowing when to pull out of a trade. It's normal to have your trade setup invalidated regardless of how many hours you've spent analyzing and monitoring price movements. At that point, using proper risk management tools should help you protect your capital by mitigating your losses and closing your position.
Many traders tend to stay on in the market after being invalidated and having a trade move against them. They usually stay on in hopes that the market will return in their direction. This is a trap that you must avoid.
Learn Technical Analysis and Get a Demo Forex Account
In forex trading, the notion that experience is the best teacher has never been truer.
As you continue to improve your knowledge of currencies, you will also need to learn how to analyze price movements on the chart.
Understanding the different formations and patterns of candlesticks and their meanings is crucial as well. Have an interest in acquainting yourself with trading indicators and how to use them.
Start by using a demo forex account to practice what you have learned over time. Doing so should allow you to build your technical prowess when it comes to making trades and getting used to how trading platforms work.
Set up a Micro Account
You want to move on from demo account trading as soon as possible because it keeps you from gaining from the experience of trading with real money.
So the next logical step in learning to trade Forex would be to set up a micro forex trading account that allows you to open small size positions. This should help you feel what it's like to have your money on the line while limiting your losses in the event of errors. You'll also be able to reduce how often you get into losing positions.
Getting first-hand experience by trading with a micro account lets you learn important lessons that no book or course can offer.
You Can Succeed at Forex Trading
It's ok to spend months trading with a small size account until you become comfortable enough to increase your risk. By increasing your risk, we mean trading with more money capital.
In the end, learning as much as you can and practicing consistently should help you understand your inclinations and tendencies as a trader. You'll also be able to understand Forex beyond the charts and create your own working strategies.
Additionally, you will be able to keep your emotions in check and manage your risk effectively. If you stay disciplined and stick to the guidelines provided in this article, then nothing can hold you back from becoming a successful trader.