A more visual business proposal helps to hold your viewer's attention. Whether you are trying to secure funds, explain a product, concept, or anything in between, a visual proposal will help to increase audience engagement and your chances of success.
The five simple tips below will show you how to create a visual business proposal that is clear, engaging, and highly effective.
1. Add Images
Images are arguably the easiest and most impactful way to make a business proposal more visual. It is important not to overuse images, but instead to select ones that are clear (preferably high definition), relevant, and illustrative.
They should help to explain a point, illustrate a concept, or create an atmosphere.
Images do not have to be photographs. They can include your business logo or letterhead, diagrams, illustrations, graphics (such as those suggested below), and more.
For both images and graphics, be sure to check the rights and licensing terms on anything you choose to use. Credit the creator, ask for permission to use it, or else source images from license-free stock websites and resources.
2. Use Graphics
Graphics can either be as simple as a single image, or more elaborate – such as an infographic, bar chart, or pie chart.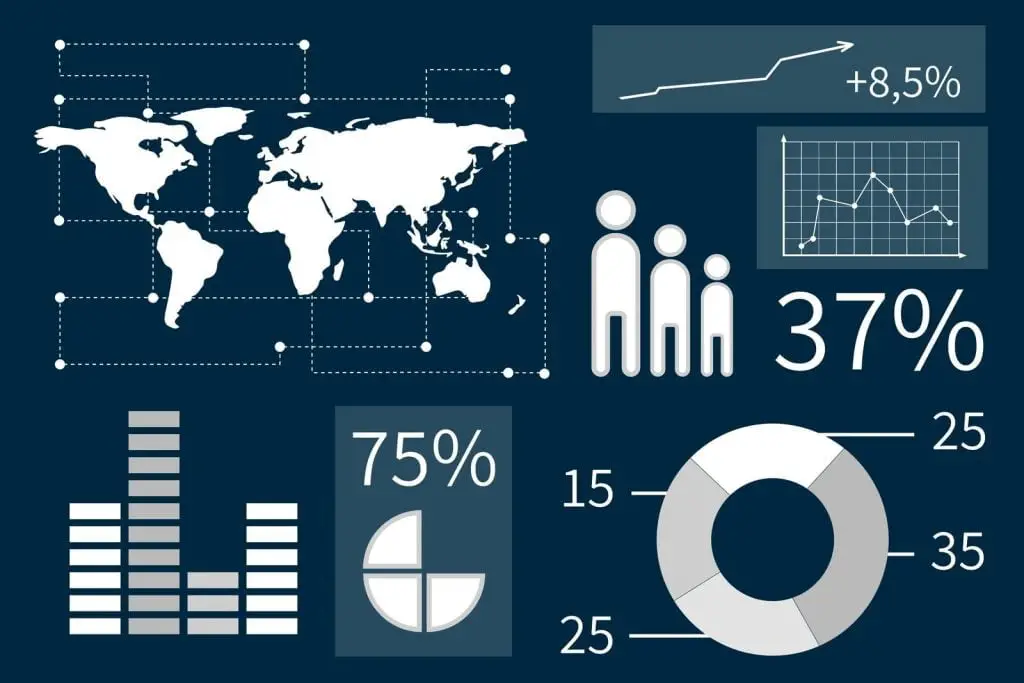 Infographics can be especially helpful in making your point visually. They can convey complex information in a simple and striking form, which is often easier to recall from memory than information picked up orally or through text is.
Flow charts are a highly visual way to illustrate your company's processes or project timelines, for example, while comparison tables can be used to illustrate differences between competitors or other products on offer.
You could choose to create bespoke graphics specifically for your business proposal to break your echo chamber to projected profits or growth, trends, and so on — or else use helpful and relevant graphics that have already been created. (But again, seek advice on licensing terms and fair use first.)
3. Add Video
Mixing media types — such as video and imagery — can be a powerful way to make your business proposal more visual. Adding video or audio elements helps to make the proposal an entire experience, and not just a presentation.
The video you add to your business proposal can also take a variety of forms. Perhaps there is a relevant interview you could include, a tutorial on using a product or service, a commercial, or even a short documentary that would help to illustrate your point or make your case?
The entirety of your business proposal could take the form of a video. But if you are simply using video to make an existing business proposal more visual, it should be used more sparingly.
Video clips should be short, relevant, and of high quality — meaning that the images are clear, and any sound is easily audible.
Used sparsely and effectively, video can be a very powerful visual tool in your business proposal, which helps to hold the attention of your viewer.
4. Use Color
The use of color is not simply to make the proposal more vibrant or attractive. It can also be used to convey a powerful mood and message. Consider researching which colors are the most effective for creating the mood you wish to convey, and also use the colors that are most prevalent in your own business and logo.
Selecting colors within one particular palette or range can help to make the colors in the proposal look more cohesive. Clashing colors or too wide a range of colors can easily become too busy or distracting.
Even if you choose to use no color at all (opting instead for impactful shades of black, white, or gray, for example), it should still be a conscious choice. Select which colors or tones are the most appropriate for your message, and use them in a way that generates the visual impact you're looking for.
5. Use Clear And Appropriate Fonts
Selecting clear and appropriate fonts for your business proposal is often overlooked as a way to make your proposal more visual and effective, but it can be vital.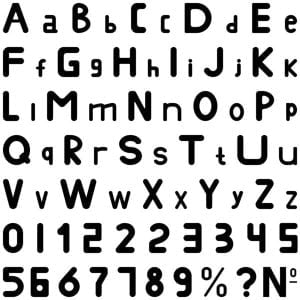 Some fonts are more playful, youthful, and informal, while others are more formal or sophisticated. Choose the one that most suits your business, or focus on finding a neutral font that is clear, non-distracting, and easy to read.
Choosing clear and readable fonts is also an important aspect of making your business proposal more accessible. Your viewers may have sight difficulties, or other disabilities, so a clear and easily readable font is the least likely to cause problems for viewers.
It can also be helpful to check in advance whether attendees need a different format to make the business proposal more accessible for them — such as with larger print, or by providing a printable copy.
By combining the five tips above with an emphasis on clarity and simplicity, the business proposal you create will be highly visual and immensely effective!