There are a number of reasons why you may need to find someone. Perhaps you lost touch with a childhood friend, and you want to see what they're up to these days. Maybe you just found out about a long-lost relative to whom you'd like to reach out. You could be interested in finding and reconnecting with your college sweetheart. Or you could be in charge of your high school reunion and need a quick way to find out how to reach your classmates these days.
The advent of the internet has made it easier than ever to try and find someone with whom you've lost touch. And there are a number of avenues you could take.
You can search for someone on:
A Search Engine
Just go online and type the name of a person into the search field of your favourite search engine—Google, Yahoo, Bing, etc.—to see what kind of information is immediately available about them. If a person is mentioned in a news item or blog post, you should see those in your results. Or if the person was the author of those same published items, that should show up as well. Going this route, you should also be able to see if a person has a social media presence.
This option can be great in terms of convenience. But it does not necessarily give you any contact information (at least, not right away). And if the person you're looking for has a common name, it could still take you a long time to actually find them.
Social Media
Billions of people are on at least one social media channel. So, the odds of locating a person that way (or at least someone else who knows that person) are pretty good. If you are aware of someone's social media presence via a search engine search, you can simply click on that result to go to that person's social media page. Or you can search for the person directly on each social media channel.
As with online searches, it could take you a while to find your exact person if their name is fairly common. But once you do, you usually have the option to communicate with the person right away via social media channels' direct messaging services.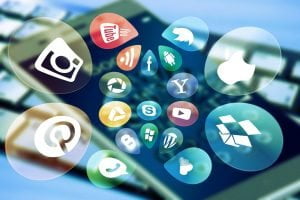 A People Search
Prior to the internet, access to a person's public information was inconvenient, to say the least. It would often require going in-person to a county clerk's office or leafing through city white pages to try and find a person and their current contact information. And if a person moved around, finding them could be nearly impossible.
An online people search has all of a person's public records and other associated public information gathered together in one place. So, you can search for them by name (and a city and state where they've lived, to help narrow down the results of people with the same name) or even an old address or phone number. Further search filters (middle name, age range), can help you find a person and their current contact information even quicker.
All of these routes have their advantages when it comes to finding someone you've been missing. All it takes to get started is typing a name.