A social media manager is a person who is responsible for the social media strategy of an organization or a brand. As such, the right social media manager can have a huge impact on the success of a brand. However, being a social media manager is more than just having a good social media strategy. It also involves being able to develop that strategy, build a team that can support that strategy, and then execute that strategy consistently over time.
Who is a Social Media Manager?
A social media manager is a digital professional who is responsible for creating and maintaining an effective social media presence for an organization. As such, a social media manager is responsible for everything from developing a social media strategy to executing that strategy. A successful social media manager is able to effectively manage and grow a social media following while also developing high-quality content that is shared and liked by their followers.
What Does It Mean to Be a Successful Social Media Manager?
Social media management is a highly competitive role. The successful manager is able to balance the demands of his or her job with other responsibilities and personal time. A successful social media manager has a strong understanding of the tools used in the role, as well as an understanding of the different types of person who uses social media. This is because each person uses social media differently. Here are ten skills that a successful social media manager must have to be successful: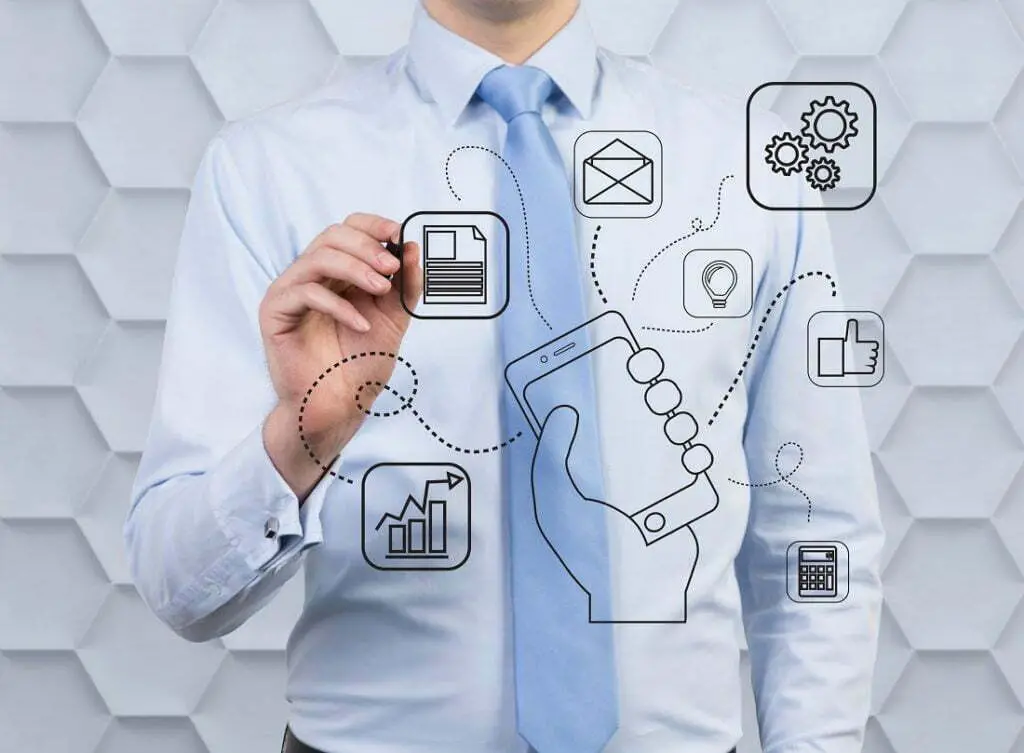 1. Ability to Communicate Clearly and Effectively  
Well, first off, you have to be a good communicator. You need to be able to clearly articulate the goals of a social media campaign to your team, and then know how to translate those goals into actionable steps. As a social media manager, one of your most important jobs is to build a positive reputation for your brand. This means developing and maintaining healthy working relationships with other social media managers, content creators, and other members of the social media team. It also means being able to communicate clearly, confidently, and effectively with others so that each person understands the same thing.
2. Understanding of the Audience
Social media managers must have a solid understanding of their audience before creating content. They must know the language of their audience, how to engage with them and how to provide them with value. They must be willing to keep improving their content. As many researchers show, good content isn't enough to engage users; they also want to know that you care about them and that you want to interact with them. The manager should also be able to listen to the audience.
3. Ability to Create Quality and Engaging Content
Social media managers are the public face of brands. They're the ones responsible for creating engaging content that keeps customers happy and coming back. But to be a successful social media manager, you need to have the ability to be creative with your content, keep your finger on the pulse of what's trending, and have a firm grasp on the analytics so you can measure your success.  
4. Desire to Constantly Learn
Social media management is more engaging than ever before, and there are endless opportunities to expand your network and make money online. With the right tools and strategies in place, you can turn your social media account into a full-time job. To be successful as a social media manager, you have to be an avid consumer of social media news, and a professional user of the tools available. 
To get started you need some basic knowledge about the platforms available to you, including the following: the latest updates to the platforms and how they are different from one another, the different metrics that you should be monitoring, and how to determine if your content is being shared and viewed.
One of the best ways to build your social media manager skills is by reading social media best practices books and articles. While that book may not necessarily be about social media specifically, it will still be very useful. If you want to learn more on how to build an effective social media strategy, you can also start networking with other social media managers, such as by joining the social media management LinkedIn group. This will give you the chance to practice your social media management skills by providing feedback on your work, as well as learning more about industry best practices from experienced social media managers.
5. Knowledge of Social PPC Campaigns
Before you can become the social media manager for a Fortune 500 company, you'll need to learn the ins and outs of social media marketing. It all starts with social PPC (pay per click), which is the core of most social media marketing efforts. As a social media manager, your job is to generate leads and increase brand awareness. To do so, you need to create, implement, and optimize social media campaigns. To generate leads, you need to run profitable social advertising campaigns. Knowledge of online payment systems, the ability to work with a paystub generator as a freelancer, and many other online payment platforms will be a plus. 
6. Strong Planning Abilities
One of the most difficult parts of social media management is coming up with ideas for what to post and when to post it. Of course, the first thing you need to do as a social media manager is to create a social media calendar, which includes dates and times to post across all of your social accounts. The next step is to plan posts, which involves coming up with the right content to share on each of your social media accounts at the right time. So, to be a successful social media manager, it's not just about having technical abilities; it's also about having the ability to plan out a campaign, allocate budgets and then execute these plans. 
7. Understanding of Analytics and Reporting
The social media manager must be able to understand the analytics and reporting of various social media networks and then apply this information to the current content of the brand. Being able to carry out this important role requires a comprehensive knowledge of the social media networks and the analytics reports that are available to them, as well as a broad understanding of the content marketing that can be executed in various social media networks. 
These are just some benefits of being a successful social media manager. Some of the key skills required for being a successful social media manager are: understanding analytics and reporting, managing the different social media networks, managing the budgets, and carrying out the various tasks that are assigned to you. 
8. Ability to Write in a Company's Brand Voice
As a social media manager, your role is to craft content that drives business results. To be a success, you'll need to be able to write in a company's brand voice, come up with ideas that will get people excited, and know-how to get the most out of social media. But most of all, you need to be able to communicate your vision and strategy to others. This isn't easy work, but the pay and opportunity to work with a great brand are worth it! 
You'll be expected to write in a company's brand voice, which means using language and images that accurately reflect the personality of the brand. You'll also be expected to work with other departments to build and manage social media campaigns. 
9. Research Skills
While some consider social media managers to be simply people who are passionate about social media, a true manager has research and analytical skills that can't be ignored. A great social media manager is a person who knows how to conduct research, analyze data, and take initiative to improve their brand's social media strategy. If you're hoping to become a successful social media manager, you're going to have to sharpen your research skills. As a manager, you're going to be expected to find and share content that will resonate with your audience.
10. Knowledge of Social Media Management Tools
Social Media Management Tools like Twitter, Facebook, Linkedin, etc., and even basic HTML codes are very important for a successful Social Media Manager. Many tools need a successful social media manager. Among them are tools that allow collecting lead information, automatically finding necessary content from reliable sites, tools that allow to plan and postpone social media posts, and many others. An autoresponder plays important role in the work of a social media manager since it is a good time saver. 
Final Thoughts 
As mentioned earlier, the right social media manager has to be: knowledgeable, trustworthy, creative, organized, strategic and has a network. Social media managers could also use a great deal of good judgment because the success of the manager's role is dependent on his or her ability to make appropriate decisions. Knowing when to follow a trend, and when to steer clear, will ensure a good return on investment for the brand. It is not an easy position but it is interesting enough to work and develop a brand.