Are you wondering what to gift your loved one on their special day? Why not go for a Walmart gift card this time? It will indeed be an excellent gift option for anyone and, more so, for a retail lover. 
Today, gift cards are a perfect or, better to say, a convenient and preferable way (for many) to give a beautiful present. With a Walmart gift card, you will give your recipient access to a wide variety of merchandise. Great products and items from popular brands! 
Walmart is among the most popular retail stores in the US. So admittedly, it will be a delight for your recipient to receive the gift card from you. 
So how to get a Walmart gift card? First, you need to activate it. However, you may find the process of activation pretty confusing. But no worries, as we will guide you through every step of how to activate your Walmart gift card in 2022.
Activate Your Walmart Gift Card: The Process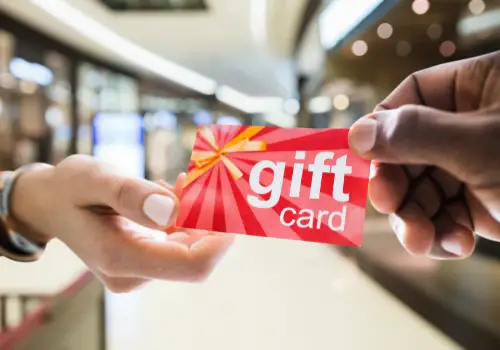 First of all, what you need to know is that the activation of a Walmart gift card typically depends on two aspects –
One is the value of the card, and the other is the type of card you choose. 
Keep note that if the value of your Walmart gift card is under $250, then you won't have to go through the activation process. Now, the question is –
Then, which cards of Walmart need activation? Continue reading and check out all the essential and valuable facts about Walmart gift cards. 
However, here's a quick thing to note –
Walmart has a secure Customer Account system. It stores multiple information about gift cards for future use
And, the system can easily redeem misplaced eGift cards.
Also Read:- How To Fill Out A Receipt Book?
Which Walmart Gift Cards Require Activation?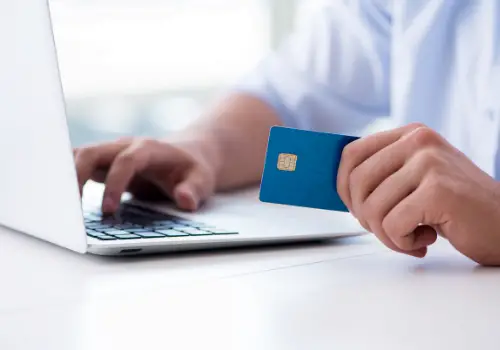 You don't have to activate Walmart Gift Cards, whose value is under $250, and the ones purchased in-store. 
So any gift cards that are valued at more than $250 and, if purchased in bulk consisting of over 25 gift cards, require activation. This is to ensure customers' protection. If your card is damaged, stolen, or lost, it will prevent the gift card from using. 
When you buy a gift card, you will get a password to activate your card via email. In case you lose the card, there is nothing to worry about. Walmart has a reliable Customer Care service that will assist you in setting up your password and carrying out the process again.
How to Turn On Walmart Visa Gift Cards Online?
First, register your card online.
The Walmart visa gift cards need to be activated so that you can utilize them like a debit card during online shopping. Walmart stores assign this debit card as the central administration to the clients. Simply follow up the steps underneath to activate your Walmart visa gift card online.
Visit the www.walmartgift.com website and go to the homepage of Visa Gift Card Portal.
Step 1:

 Go to the Card link at Visa Walmart Gift Card

Step 2:

 Enter the email type to log in

Step 3:

 Click on the "Continue" tab

Step 4:

 Type your email id, password and "Log in"

Step 5:

 Enter your name, address, date of birth, and all other personal details asked

Step 6:

 Now put your Walmart visa voucher number, the Card type, and other card details

Step 7: 

Click on "Continue" when the card is in the activation process.
After completing all the above steps, you will receive a confirmation message in your inbox that the activation process of your card is completed.
Reversely, you can also activate your Walmart Visa Gift Card via an automated phone system. Overall, it is easy to carry out the activation process by following the instructions printed on the sticker on the front side or the backside of the card. 
After completing all the above steps, you will receive a confirmation message in your inbox that the activation process of your card is completed.
Reversely, you can also activate your Walmart Visa Gift Card via an automated phone system. Overall, it is easy to carry out the activation process by following the instructions printed on the sticker on the front side or the backside of the card. 
If you receive the activation code in the email or have the code on the card itself, you will know the Visa Gift Card is activated.
Also Read:- How to Measure Your Financial Health?
Where can You Find the Number Of Your Walmart Gift Card?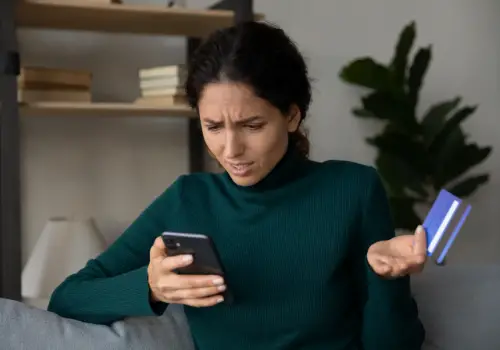 There is the 16-digit card number inscribed on the card's front. A Walmart gift card is not like a standard credit or debit card. 
Do Walmart Gift Cards consist of a PIN?
Yes, your gift card from Walmart comes with a PIN.
Where to Find the PIN Number of My Walmart Gift Card?
You will see a silver scratch-off section at the bottom of your card on the right side. The PIN of your Walmart gift card is beneath it. 
However, make sure not to scratch off too much. You may not read the PIN. If it occurs, you can use the card only at Walmart stores. 
Nevertheless, while you purchase anything online, you have to enter the PIN for security reasons. 
Also Read:- How to Get Financing for Your Growing Business?
How Your Gift Card Can Be Stored in Your Walmart Account?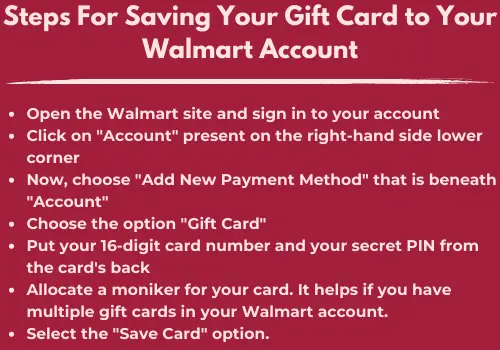 Check out the following steps for saving your gift card to your account in Walmart –
Step 1:

 Open the Walmart site and sign in to your account

Step 2:

 Click on "Account" present on the right-hand side lower corner

Step 3:

 Now, choose "Add New Payment Method" that is beneath "Account"

Step 4:

 Choose the option "Gift Card"

Step 5:

 Put your 16-digit card number and your secret PIN from the card's back

Step 6

 (optional): Allocate a moniker for your card. It helps if you have multiple gift cards in your Walmart account.

Step 7:

 Select the "Save Card" option.
Once you fulfill all the steps mentioned above, your Walmart account will securely store its information for future use. When purchasing anything in the future, apply for the gift card without entering the PIN again. 
However, Walmart allows customers to save up to five eGift cards and Walmart gift cards to their accounts simultaneously. 
Will Walmart Replace Your Stolen or Lost eGift Cards?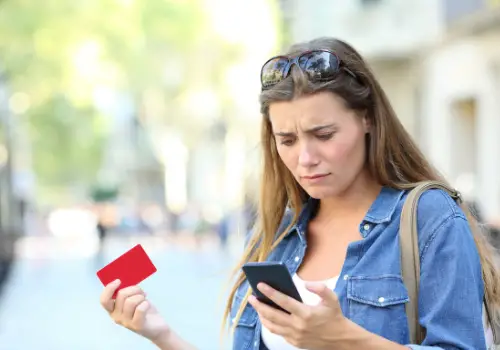 The answer is, unfortunately, NO. The company is not liable to replace stolen or lost gift cards. Thus, always take care of your Walmart.com email and passwords. 
What's the process of recovering a Walmart eGift Card Email that is stolen, lost, or missing?
When people mostly prefer online shopping for all small to big needs, it is possible to lose track of too many eGift card emails. However, sometimes it can even fetch up in the spam folder.
No fret! You can find your lost, stolen, or missing Walmart gift card email following the steps below:
First, peep into the spam box in your email.
Your email provider may have strict guidelines to move an unknown email address into the junk or spam folder.
After you purchase an eGift card, Walmart will send the card to the email linked with your Walmart.com account. 
Thus, make sure to check whether or not your account is using your current email address before purchasing. 
The Walmart gift card you purchased should enter your email within 48 hours after purchase.
Also Read:- How To Change Apple ID On MacBook -Step To Step Guide
What if you can't find the email of the gift card in the spam box? Or what if you haven't received the eGift card even after 48 hours?
In that case, you have to access your purchase history and resend the eGift Card.
However, the Walmart Digital Delivery Center is there to help you find out one of the missing or lost eGift card emails. 
Type the email address that was used while purchasing the card
Put the billing zip code you utilized to buy the gift card
Please find the 13-digit order number that starts with 2677 and enter it.
What kind of gift cards can you purchase at Walmart?
Walmart also provides many specialty gift card options like Hulu, iTunes, Chili, and many more.
Also Read:- How To Check Linux Version – Step To Step Guide
How to Turn On Gift Cards from Walmart in Canada?
You can purchase Walmart gift cards, Visa cards, or Vanilla prepaid Mastercard at Walmart locations, ranging from $5 to $250. 
However, while you can purchase Walmart gift cards only for $250 or less, you don't need activation or PIN. But keep note that you can use this gift card only on the Canadian Walmart website and at Walmart locations in Canada. 
Now:
If you are planning to activate Walmart gift cards for the first time, you may wonder where gift cards from Walmart can be used. Well, continue reading as we have also tried to answer what you cannot and can do with Walmart gift cards.
Where can You Use Walmart Gift Cards?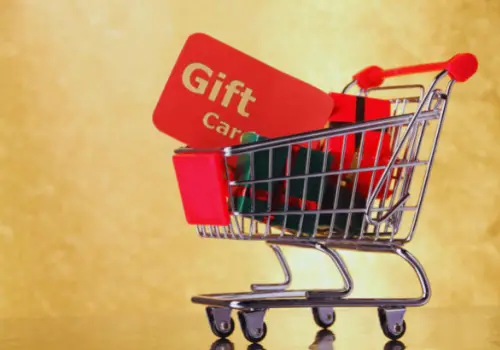 You can use Walmart gift cards at Walmart stores, Walmart-owned retailers like Sam's Club stores, and Walmart.com. However, no retail stores in America accept these gift cards.
With regular gift cards from Walmart, you can shop for alcohol, firearms, and tobacco. On the contrary, selected gift cards do not allow the purchase of these products.
Now:
Some of you may question, "Can I use a gift card from Walmart to get cash?"
The answer would be NO. The Walmart policy clearly states that you cannot use their gift cards to get a cashback amount. Furthermore, you cannot even use a Walmart gift card to purchase another gift card (applicable to the Visa ones).
Keep on reading!
Can I use Walmart Gift Cards to Purchase Items on Amazon?
Of course not. Walmart doesn't permit to use of its gift cards on Amazon and, more so, discourages users from buying from it. After all, Amazon is its direct competitor. 
However, you can't also use gift cards from Walmart on any other retailer sites. 
Does Walmart Allow its Gift Cards to be Used at Associate Companies?
Yes. You can use its gift cards at Walmart-owned enterprises like Walmart Neighborhood Market, Walmart Marketplace, some select Murphy USA Fuel Stations, and Sam's Club. 
However, those who bought gift cards from a Walmart store based in America can use them only there. In addition, these gift cards will be invalid in affiliate companies overseas.
When shopping for products online or in Walmart stores, you have to enter your 16-digit code and the PIN during the payment. 
Where to Find Walmart Gift Cards?
Walmart has more than 4,700 stores across America, and you will get a lot of gift cards in there available.
Nevertheless, the simplest way is to visit Walmart.com, and you will see a complete catalog of digital and plastic gift cards. 
Why Your Walmart Visa Gift Card Stopped Working?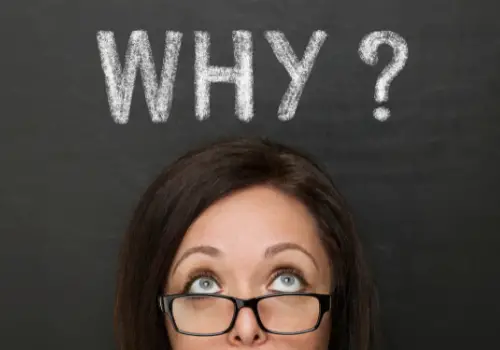 Call Walmart at 1-866-633-9096 and check your balance. Otherwise, check online at www.walmartgift.com.
You may have insufficient balance for completing your transaction. In that case, you ask to request Walmart to offer you a second payment option to cover the difference. 
However, remember that you cannot use Walmart Gift Card to withdraw cash, gamble, make recurring payments, or pay at the gas pump. 
When can a Walmart Visa Gift Card Read as Invalid?
There can be several instances –
Your card is yet not activated, or the card balance is lesser than the dollar amount charged.
On the other hand, the charged amount that the credit card processing machine might bump up may be held on the card.
Conclusion
Walmart Visa Gift Cards are excellent presents for virtually anyone. You or your gift card recipient can use the card online or in stores that accept Visa debit cards. 
The only fact is that you have to put in a little effort to get your card ready if it is valued at over $250 or it's a specialty card. However, no need to worry!
Walmart is dedicated to making the activation process of Visa gift cards straightforward, convenient, and hassle-free. You can find the registration options online, in-store, and through the Walmart app. 
Moreover, the best thing is that users can save their unique gift card numbers and the 4-digit PINs in the app for future purchases. Plus, recovering lost or missing eGift cards is also hassle-free. 
We hope that this article can answer nearly all your questions or clear any doubt regarding the activation process of Walmart Gift Card. It's a piece of cake now! So sit down to refresh your giver's list if needed and delight them with a surprise on any special event.