iGlobal presents the most innovative tracking, logging, and scanning solutions available today. Every driver on remote assignments knows how it is when they have to go miles out of the route to look for a truck stop to send documents, receipts, invoices, and reports.
With the iGlobal ELD devices, you have an industrial-grade mobile 'office,' so to speak. A rugged HD tablet, portable document scanner, and secure LTE connection to headquarters allow you to send paperwork back and forth, no matter where you are.
Heavy equipment operators can also use this system, which can withstand more than five year's worth of heavy daily usage.
With so much to offer, it is only natural that you want to know how to get started with iGlobal ELD solutions. Here's how.
As with many other technologies, the best way to see what iGlobal can offer you is to try-before-you-buy. That way, you can see if it will fulfill your company's needs in the long term.
iGlobal offers a free demo for any potential customer who is interested in their products. Simply visit this page here and provide your company details. You will then be guide step by step on how to access the demo through videos, live streams, and actual trials.
However, iGlobal is quite secretive with its package pricing. Once you get the demonstration, you will also have the chance to talk to a representative to get a quote on your package of choice.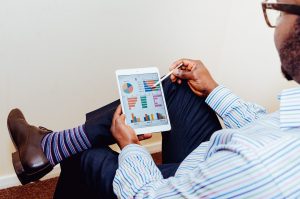 iGlobal ELD System Hardware Installation and Use
The ELD and cab document management system from iGlobal  comes in two main components:
A docking station.
A Journey 8 or a Journey 8R (for rugged) tablet depending on your specifications.
iVision X.1, X.2, or X.5 GPS tracker depending on order requirements.
Portable Journey document scanner.
The basic package consists of the docking station, tablet, or Journey scanner. These are packed with all the features you need including elogs, driving performance monitoring, report generation, state miles tracking, and more.
The docking station is connected to the vehicle by three cables:
A red and black cable for direct power supply. Make sure the red cable is connected to a fused circuit; a 5amp fuse will do.
A connector cable you can attach to the vehicle's ECM port. You can get it either in CAN1939/9-pin, J1708/6-pin, or J1587/OBD-II port configurations.
Make sure to install the docking station at a place where you can easily reach while driving.
Install a good quality tablet holder in your car to hold the Journey 8 or Journey 8R tablets.
iGlobal offers free installation services. Given the technical nature of the process, we highly recommend that you take it. Let experts handle the installation for you to avoid the possibility of blowing such an expensive investment.
Once installed, iGlobal ELD and cabin document scanning solutions will give the peace of mind you deserve as you criss-cross through the country, delivering dreams.
Article submitted by Justin Grau – CMO for BestELDDevices.com
Learn More 
How to Install LoadTrek ELD