You might want to learn How To Draw A Rose since flowers are fun to draw and look really pretty when drawn correctly. Roses might look easy to draw, but can be a little tricky for some, especially beginners. But, they are surprisingly easy to draw once you know the trick.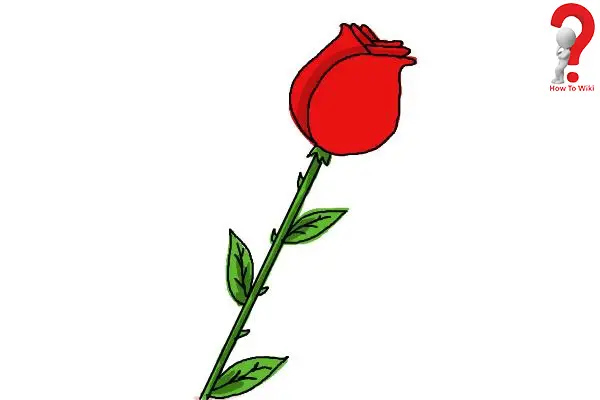 Way To Draw A Rose Step By Step For Kids
These steps on How To Draw A Rose For Beginners are really simple to follow and kids too with no experience at drawing can try and get perfect at drawing a simple rose with open petals.
Follow these steps to Draw A Rose Flower Easy.
Things you will require:
HB pencil
A sheet of paper
Eraser
Pencil sharpener
Colors
Tip: Always use a sharpened pencil for best results
Steps:
Start with a small circle, taking a center of the outline of the circle to draw a shape that will show the bloom of the rose, Continue drawing the little wing-like structures and complete the shape of the rose.
Draw the stem of the rose and complete the shape
Draw the leaves around the stem
Color the rose with appropriate colors and your drawing is complete.
Draw An Open Rose
Start with a triangle and make a spiral around it
Draw petals around the spiral, you can overlap them and must not worry about them looking symmetric
Once your rose is done, start adding leaves to it
You can be as imaginative as you want to be. There are no rules in art, you can create a bouquet of flowers or a river of them, its purely your choice. You can also add different combinations of colors together, it is no hard and fast rule about coloring your roses only red or pink you can color them black if it is what you want. The most important thing to remember while drawing is that you need to be imaginative and explore more.
Checkout: Beautiful Flowers Wallpapers in 4K
Hopefully, this post was a help to most, and any suggestions or queries are welcomed from all.
Learn More