Are you looking for a great spot in Bristol to host your meetings? Are you new to Bristol and looking for meeting locations that are comfortable and stylish? Are you seeking a meeting spot outside the office to host an important meeting? Bristol has a number of delightful meeting venues that are bound to be suitable for your needs. This article is going to provide you with the information you need to know about these meeting venues.
Active Conference and Event Centre
Active Conference and Event Centre is located at Thornbury Active Lifestyle Centre
Alveston Hill Thornbury Bristol. The venue is open at all hours because it is located in a lifestyle centre and caters to different needs. Active Conference and Event Centre has 13 meeting rooms so if you do not find one suitable, you have twelve other options to pick from.
Depending on the meeting room you choose, they can fit anywhere from two persons to 1,800 people. The meeting rooms are well furnished, fully equipped and comes with WiFi access. In-house catering is also one of the additional services they offer at this establishment.
Aztec Hotel and Spa
Another possible venue hire Bristol has to offer is in the Aztec Hotel and Spa. Aztec Hotel and Spa is located at Aztec W, Almondsbury, Bristol BS32 4TS, United Kingdom. The venue contains an impressive number of 21 meeting rooms. The meeting rooms can fit between nine to 200 people, depending on which you choose. Each of these meeting rooms is fully equipped for meetings and are designed to make your time there comfortable and fulfilling.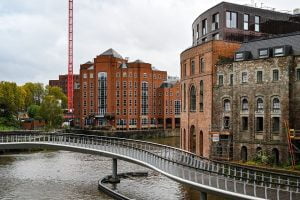 Armada House Conference and Events
Armada House Conference and Events is located at Armada House, Telephone Ave, Bristol BS1 4BQ, United Kingdom. The conference venue opens at 8 am and closes at 5:30 pm. Their opening hours make it a great meeting choice as you can situate your meetings as early as possible and within regular working hours.
Armada House is furnished in a very stylish and classic way and they have a range of flexible meeting rooms that can fit anywhere from two to 200 guests. Their meeting rooms are fully equipped and some offer equipment for video conferencing. They also offer in house catering and you can create a food menu for your meeting beforehand.
Origin Workspace
Origin Workspace is an artfully furnished and inspiring co-working space that is located at 40 Berkeley Square, Bristol BS8 1HP, United Kingdom. The venue is open from 5 am to 11 pm on weekdays, from 8 am to 6 pm on Saturdays and from 9 am to 5 pm on Sundays. They have a small, medium and a large meeting room. The small meeting room can contain four to six guests, the medium room can contain six to eight guests while the large meeting room can contain up to 40 guests.
These locations in Bristol should be suitable enough for your meeting needs. If you are seeking for more information on event, conference and meeting venues, visit VenueFinder today.